Tips to Dress for a Job Interview to Create a Positive Impact
If you are a final year student, then soon companies will be visiting your college campus for the recruitment process. The main struggle that the scholars face during this time is to decide on an outfit that can help them to present excellently for the upcoming job interview and create a positive impact on the interviewer. It is an important factor to consider as what you wear on an interview creates a perception of the type of person you are, and thus choosing your attire is crucial to presenting yourself in the right manner if you wish to get hired.
So, if you are on the verge of appearing for a job interview, then you must consider these tips shared by assignment writing experts that can help you to dress in an appropriate manner.
1. Dress as per the industry you have applied for
You can choose an appropriate interview attire for yourself by keeping in mind the industry you have applied for. Your dress code should be relevant to the company in which you'll be interviewing as there are certain industries which still require dressing conservatively, while there are others that have a more collegiate atmosphere and it's not unusual to find employees wearing denim shorts, T-shirts, and flip-flops at workplace. If you're not willing to wear a suit and tie in a job interview at a laid back company, then make sure that you don't dress too casually, either. Also, dress as per the geographic location and the time of the year.
2. Search for relevant ideas on the Internet
Spend time on the Internet to research about the company, industry and its competitors to determine suitable outfits for the interview. You can also browse directly for some appropriate dresses and shop online if you have some days left for the interview. These days online shopping portals allow you to filter your search as per your customized requirements.
3. You can take help from the company's HR
If you are still unsure or doubtful about what to wear, then without wasting any time you should directly call the company's HR department and ask what they recommend you to wear. It is better to be well prepared than facing the embarrassment and messing up your important job opportunity just because of your dressing style.
4. Don't look unprepared
It is a fact that most of the hiring managers believe that the candidates who dress appropriately for an interview are more likely to be successful because they carry the look with them. Conversely, those individuals who dress inappropriately may be seen as having a more casual attitude towards work as well as possessing a lack of understanding of basic business etiquette.
It should be noted that if you are not sure, then it is better to show up slightly overdressed rather than looking too casual and unprepared for your big day.
5. Ask for help from a professional shopper
Big job opportunities don't come again and again. So seize the moment, and put in all your efforts to prepare yourself for the day. Go to a large store such as Nordstrom or Macy's and ask for assistance from a professional shopper or hire a personal stylist for yourself, if you can afford.
To know more read this blog: How to Mark Success in Your Next Telephonic Interview?
6. Dress up neatly with suitable makeup and jewellery
Make sure that your clothes are clean and nicely ironed. Ensure that your hair is cut and properly done. Trim and clean your nails as you are also required to be well prepared for the first handshake. Avoid wearing too loud perfume or cologne. Ensure that you keep your makeup light and unobtrusive. Do not highlight any piercings or tattoos and if possible, try to hide them.
We hope that the points discussed above can help you to make a positive statement in your interview. Give enough time to prepare yourself well and don't forget to wear the right attitude and confidence. If the tedious work of assignment writing is hampering your job interview preparations, then without any delay immediately connect with the experts working at Global Assignment Help. We have the experienced team of academic writers which can help you draft a top-notch assignment at an affordable cost. So hurry up now!
We wish you good luck for the job interview.
Lowest price
USD 7.13
Get A+ Within Your Budget!
24/7 Customer Support
100% Customer Satisfaction
No Privacy Infringement
Quick Services
Subject Experts
Innovative Documents
FREE Tools
To Make Your Work Original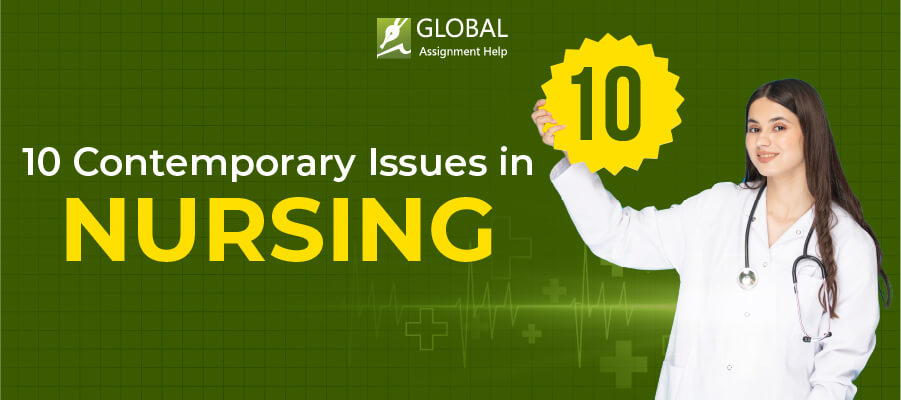 10 Contemporary Issues in Nursing Practise and Study
01-09-2023
292
14 minutes