Report Writing Help from Top Writers to Resolve All Paper-Related Worries
Students receive an array of academic papers to write on a day-to-day basis. All of them are different and demand a different approach. Report writing is one such task that students get assigned often. It is a bit different from other assignments they get, as it focuses more on communication and analysis rather than on discussing facts. This might be hard for students who are not used to writing creatively. This is why many seek report writing help to better their chances of getting a good grade.
Although it might seem hard, it is not beyond your power to ace report writing. You just need a good understanding of the paper along with a lot of practice. While the latter will take time, the former can be achieved by reading some theory. So, before you jump to improving your report writing, learn about what it essentially is. Read the section below to learn about some basics of report writing.
What Is Report Writing & What Is the Best Way to Write It?
A report essentially is a written account of an experience a person has had- it can be something you have observed, done, heard, or investigated. You are required to present facts and findings of such an event in an organized fashion. As you can make out, communication skills are important here. It all depends on how well you can express something you have experienced to the reader.
It might sound very complex, but it is no rocket science. Here is a step-by-step guide by expert report writing service providers on how to write a report efficiently:
Have a Clear Objective
Before you start with your paper, having a clear objective in your mind is necessary. You need to know what the purpose of the report is, what the subject of your writing is, and who your target audience is. For example, if you are writing a book report, you should know on what criteria should you be analyzing the book.
Prepare an Outline
After you have determined the objectives and have gained a good understanding of the subject, you need to list out the ideas you'll be presenting in your paper one by one. Report writers emphasize that the flow of ideas is crucial in report writing. For example, if you are writing a report of an event, you would present things in chronological order. To ensure a good flow, prepare an outline of all the main ideas before you begin writing.
Gather Information
Now that you know the main ideas you will be presenting in your paper, start gathering evidence related to each of them. For example, if you are talking about a certain theme in a book, give examples of words, phrases, or parts that showcase this clearly. Most students who struggle with research seek assignment help for it.
Be Creative in the Introduction
Now you are prepared to start with your writing, and the introduction is the first part you'll be writing. Experts say that the first few lines of the introduction are where the reader decides whether they are interested in the piece or not. So write the introduction in a creative manner whilst giving out sufficient information and background about your topic.
Provide an Analysis
Most students make the mistake of plainly stating facts or happenings in their reports. Report writing not just requires you to inform about something but also to analyse and provide information. In the body paragraphs that follow your introduction, share all the key analytical information.
Conclude It Well
Report writing service providers will tell you that the conclusion is just as important as your introduction, so put effort into it. Summarize all the main ideas that you have discussed and restate the thesis statement. Connect all the points back to the thesis statement to conclude the paper.
If you are confused about how to approach a report and are looking for a writer you could request "do my assignment," you can follow the above-mentioned steps. These will help you in writing any report in general, but there are various kinds of report formats one has to work with, and you might have guessed each of them has some special demands. So let us learn about them in detail.
What Are the 4 Types of Report Formats? Tips on How to Write Each of Them
A student can get report writing assignments in various forms. Although the gist of report writing remains the same, depending on the subject you're writing on, you will have to modify a little. The major difficulty students face is in selecting a report format appropriate for the subject. To help you make an informed choice, here are the 4 types of report format along with some tips on how to work within each:
The Essay Format
This the most commonly used format for an essay. Here, you need to simply write the header consisting of the author's name, date of writing, etc., followed by a title and then the regular body of an essay. This is used for most academic reports. When writing a report in this format, report writers of Global Assignment Help say that you need to keep the basic rules of essay writing in mind and structure it accordingly.
The Formal Report Format
This is a report format that is generally used in a formal setting, but students might also get it in their coursework for practice. The preliminary pages of such a report comprise a title page and table of contents. The body section consists of an introduction page, followed by an abstract, body, conclusion, and references, respectively. When working on such a format, abide by the structural rules, keep the tone formal, and focus on giving evidence.
The Functional Report
A functional report is written for subjects like marketing, finance, accounts, etc. Report writing help providers say that the focus in this format is on the cases and the learnings from them. The format generally has title pages, a table of contents, and a body comprising of introduction, discussion, analysis, and conclusion. In such reports, the main focus is on the analysis and conclusion part, which showcases the student's understanding of the case.
Technical Report Format
A technical report is written by students of scientific or engineering backgrounds. Although the approach mostly remains the same, it is quite different from all the others. They convey the results of tests and experiments, and therefore, focus more on the accuracy of information. It has a title page, abstract, table of content, list of figures and tables, etc. The body of the report begins with the introduction, theoretical discussion, problematic discussion, data acquisition, procedure, results, and conclusion. While working within such a format, report writing service providers stress that the focus should be on following the structure, as it will guide you well enough with writing.
These are the four main types of report format that students are likely to come across in their academic life. Out of the four, the essay type is the one that students usually work on, while you may also have to work on others depending on your area of study. For instance, students pursuing the HND course have typical report writing assignments, and therefore, they look for HND assignment help.
Having a good understanding of these formats can help you in writing them effectively. To learn how professionals handle your reports effectively, keeping in view the formatting and writing needs, keep reading.
How Can Professionals Help with Composing Perfect Reports?
A lot of students struggle with report writing as it requires one to have a number of skills. Professional report writing help services have a team of professionals who have all these skills to write your paper well. So when you order a paper from a service provider, you are getting a document produced by the synergy of all these experts. Here's how they provide you with better papers:
Providing Better Insights
A student has limited knowledge of a subject. Most students rely on research to gain basic knowledge of the subject they are writing about. On the other hand, good report writing service providers have assignment writers who are experts in their subject area. They, therefore, have a vast knowledge of every topic and can provide useful insights into the reports, which is what most teachers look for.
In-depth Research
The research skills of students are very limited. Most students nowadays exclusively rely on the internet to gain any kind of information. And the kind of research you provide in your reports is a key aspect that determines its quality. Professional research paper help experts always have an edge when it comes to research as they are academics and have quite an experience with the same.
Efficient Writing and Formatting
As discussed before, the format and writing of the report are two of the most important things. Students generally lack in both these areas while report writers specialize in these. They work on writing your report in the most creative way possible and format it as per your requirements.
Effective Analysis
As emphasized throughout this article, analysis skills are the very essence of report writing. Most of the difficulty in report writing arises from the lack of analytical skills. But professional report writing helpers face no such problems as they are highly skilled in this aspect. You can provide them with the most complex of subjects, and they can effectively analyze it for you.
Professional Editing
No papers are effective unless it is free of errors, be it a report or any other assignment. A student usually skips editing, but a good service provider handles every document professionally and ensures that there is no error present. Many good services also have professional in-house proofreaders that exclusively handle the editing.
These are some basic things that a professional writer does to provide you with exceptional reports. If you are wondering about which are the best report writing help services to get coursework help, read the next section.
Looking for the Best Report Writers? Here's What Our Experts Offer
If you are a student who has been struggling with report writing, it would be wise to seek help from professionals rather than wasting your precious time trying to figure out how to get it right. Global Assignment Help's report writing help service is specially curated to meet the needs of every such student. We promise you a bunch of features that will surely take away every concern and skepticism you have about seeking professional help. Here is what our team offers every user:
Subject-oriented Writers
Professional Proofreading and Editing
Best Research by Experts
Individual Attention to Every Order
Free Quality Report
Free and Unlimited Amendments
100% Ownership of Documents
100% Privacy Protection
24X7 Student Support
Delivery Before Deadline
Assured Discounts
Surely, you must have no more doubts after reading these features! If you still have some, then you can contact our 24X7 helpline and get it answered instantly. Don't wait till the deadline is too close! Head to the ''Order Now button and place an order to experience all the benefits of our professional report writing service!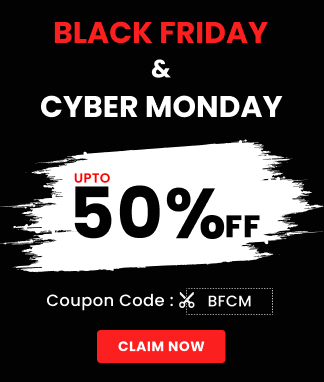 - LATEST BLOGS -
Read Our Latest Assignment Blogs
By High Quality Assignment experts on university, academics, assignment, writing skills & tips, and many more
View More
What Our Happy Customers Have to Say?
Amazing delivery time! I received my assignment at the time I requested. Thank you so much for taking care of me. Because of the timely delivery, I could read the paper effectively.

Alexandra Wallen

Hamilton

Thank you so much for providing me report writing help at such a low price. I was worried, what to do, where to go for cheap writing assistance, and more? Great team and impressive work!

Summer Glyde

Auckland, New Zealand

Excellent work and an impressive topic. The presentation of the tables, facts, and data was effective. I got the highest marks in the class. Thank you so much for offering an impeccable paper.

Eden Brockman

Christchurch

I was unable to finish my report on time and was worried about missing my deadline. I was looking for help on the internet and stumbled upon your website. I was unsure of whether I should take the service or not but seeing the privacy policy I felt safe. I'm glad I decided to order my report from you guys as I was able to meet my deadline. All thanks to you guys for sending my document before the deadline. Keep up the good work guys!

Michael Ware

United States

I was struggling to finish this complicated report that we had been assigned. While researching for it I came across your website and saw your services. I decided to order a paper and was not expecting anything. But I was surprised to see the quality of the paper you guys produced. It helped me save all the struggle. Thanks a lot for helping me out!
View All Review