Take HR Assignment Help to Enjoy a Successful Academic Career
Human Resource Management or HRM is the management of workforce within an organization. It deals with the selection, training, performance assessment, and rewarding employees, along with supervising the organizational culture and ensuring compliance with laws of employment. Students enrolled in HR management courses often find it difficult to accomplish their HR assignment writing tasks because they lack in-depth knowledge of this subject. Thus they are left with no other option than seeking HR assignment help from experts. Some students even do part-time jobs along with their studies which makes it hard for them to draft their papers with perfection. Due to these reasons, they experience stressful college life and fail to fulfil their dream of achieving top-notch grades in their internal assessments. It would be a wise decision to take Human Resources assignment help.
A+ Grades @Affordable Prices!
We deliver all academic papers from dissertations & assignments to thesis, & case studies. 5000+ satisfied students, you could be next! Place Your Order Now!
Order Now
As an HR management student, if you too are in the same spot, then we are here to help you with all our might. From last many years, we have been offering unmatched HR assignment help to students studying in various management schools around the world. We have a highly competent team of professionals that leaves no stone unturned in producing a paper that scores nothing less than an 'A' grade. By availing our HR assignment writing services, you can be assured of getting winning grades in your documents and enjoy the academic success that you have always dreamed of. So, connect with us at the earliest!
Primary Responsibilities of HR Managers Mentioned by Our Experts
From recruitment to training & development and from performance appraisal to overseeing department functions, the HRM department handles all the aspects of employee management. The HR assignment help experts that we have on board have worked in this area in the past, and that's why they understand the fundamental responsibilities that an HR manager is assigned with. Let's discuss them in detail below:
Recruitment and Selection: Recruiting potential candidates is one of the core responsibilities of HR managers. From screening resumes to scheduling interviews and selecting efficient employees, they take care of the entire recruitment process.
Employee Training and Development: HR managers are responsible for implementing training and development programs to teach job-related skills to new and current employees. The programs also boost the development of workers and help them prepare for management-level roles.
Performance Management: It is a process through which human resource managers plan, monitor, and review work objectives of an employee. HR managers continuously assess the progress of employees to ensure that they achieve their personal and company goals.
Benefits and Appraisals: HR managers carry out timely performance appraisals and benefits to motivate and encourage employees so that they can work with their utmost ability. Rewarding efficient employees helps an organization achieve a higher degree of productivity and better employee engagement.
Maintaining Employee Relations: Dealing with the employees and maintaining their relations with each other are another significant responsibilities of HR managers. They help to achieve high performance, morale, and high satisfaction levels among workers by strengthening the employer-employee relationship.
Change Management: It is a process that is carried out to prepare and support individuals, teams, and organizations in making transitions. It is the duty of human resource managers to take care of all the changes that take place within the company related to the policies, processes, technology, and goals.
Safety and Risk Management: The HRM department of an organization is responsible for developing programs that reduce the chances of workplace injuries and fatalities. HR managers take critical measures to ensure the safety of the employees and also encourage them to spread awareness about the same.
Human resource management typically lies in the successful utilization of employees so that they can accomplish individual as well as organizational goals. The responsibilities of HR managers change with time which is beneficial for the growth and success of every organization. To handle these responsibilities without fail, students need to stay updated with the latest developments in this area. But, that's quite difficult since they have to devote ample time to writing HR assignments. However, don't fret and take human resource assignment help from us to save your time and utilize it in doing something more productive.
Significant Challenges Faced by Human Resource Managers
Since HR managers look after employee management, oversee department functions, and guide the administrative tasks of the organization, they come across several challenges. A few of them have been listed below by our HR assignment help professionals:
Identifying and Hiring the Potential Candidate: Attracting the best individual who can fulfil the responsibilities of a particular position takes a whole lot of work. HR managers face several challenges while recruiting and selecting a candidate because the job roles and expectations keep changing.
Managing Workforce Diversity: With the increasing diversity in the workforce of organizations these days, HR managers have to resolve a few common problems, such as harassment and discrimination. To deal with such issues successfully, HR professionals should implement strict rules and policies.
Preparing Aspiring Leaders for Management-level Roles: It is the responsibility of HR managers to prepare inspiring and competent leaders for management-level positions in the organization. But for that, they need to provide the necessary training to prospective managers which is indeed not an easy task.
Maintaining the Productivity of Employees:The responsibility of human resource managers is not only hiring employees but also keeping them productive and motivated towards their work. Our HR assignment writing experts suggest that the productivity of employees can be enhanced by creating a culture that is welcoming, inspiring, and encouraging.
Providing Quality Experience to Employees: To hire, train, and retain employees in today's open and competitive talent market, is extremely challenging. HR managers must bring essential elements of culture, engagement, and productive work in the organization to provide a quality experience to the employees.
Since HR managers are the liaison between the employer and employees of a company, it often gets difficult for them to fulfil their responsibilities. Our assignment help experts suggest that students enrolled in HR management courses should get a thorough knowledge of all the subjects so that they become proficient enough to handle all these challenges. So, it is better you only focus on learning various concepts and theories of human resource management and entrust us the task of writing your HR assignments.
Career Prospects and Employments Outlook in HR Management
Human resource management has become one of the core features of modern organizations. Even the smallest organization require HRM department these days for the perfect management of the workforce. In many successful organizations, HR managers get more competitive compensation as compared to other departments. Since a number of incredible perks come with this profession, many students are opting for it. After the successful completion of their course, they get exciting opportunities to work as:
Human Resources Manager
Nonprofit Human Resources Expert
HR Consultant
Training & Development Manager
Employee Education Consultant
HR Entrepreneur
Executive Recruiter
Human Resources IT Specialist
Business Adviser
Management Consultant
The average salary for a human resource manager is $101,036 per annum as of September 28, 2018. According to the Bureau of Labor Statistics, the employment rate is expected to grow by 9 percent in the upcoming five years, which is faster than the average of all occupations. It is estimated that about 50,000 HR professionals are hired by different organizations each year.
So, if you wish to work on one of these positions, then your complete focus should be towards learning the crucial concepts all this subject. Don't worry about your pending HR assignment writing tasks because you have the best writing service provider by your side. We'll put our blood, sweat, and tears in composing a high-quality paper for you. So, we suggest you take HR assignment help from us and enjoy a successful career ahead!
Topics of HRM Assignment Our HR Assignment Helpers Have Covered So Far
Our HR assignment help providers have been providing unmatched HR assignment help for many years which have made them proficient at drafting papers on any topic, regardless of its complexity. So far, they have composed excellently written HR assignments for MBA students on various subject matters, such as:
| Industrial Relations | Programming Techniques | Managing Human Resources |
| --- | --- | --- |
| Managing Innovation | Mentoring & Negotiation | Human Resources Management |
| Employability Skills | Empowering Service Users | Human Resources Development |
| Motivational Strategies | Organizational Development | Personal & Professional Development |
| Performance Appraisal | Performance Management | Employability & Professional Development |
These were some of the few human resource management assignment topics and questions on which our writers have worked. No matter how complex your topic is, share it with our professionals, and they will write a high-end paper on it in no time!
Why Do Students Consider HR Assignment Writing a Daunting Task?
According to our HR assignment help providers, students enrolled in human resource management courses often find it difficult to strike the right balance between studying complex subject concepts for their examinations and writing plethora of HR assignments. As a result, they handover the writing task to us so that they can focus entirely on their studies. A number of other issues also make it difficult for them to write their papers. Some of them are:
Time constraints which makes it hard to complete the task before the deadline.
Unclear university guidelines and strict evaluation criteria.
Lack of various skills, such as research, writing, editing, proofreading, etc.
Insufficient knowledge of the assignment topic.
Poor command of the English language.
You can easily get rid of all these issues if you avail our HR assignment writing services at this moment. We make sure to provide you with a document that will score highest among your friends and classmates!
Experts Are Listening!
Have doubts about academic writing? Clear all of them in a minute! Call the experts and get your answers immediately! Dial Now!Contact Us
Why Is Global Assignment Help Considered the Best HR Assignment Writing Service Provider?
Global Assignment Help is a renowned assignment writing service provider in the world that works with a sole mission to eliminate all the stress and anxieties of college-goers by providing them matchless writing assistance. Till now, we have provided reliable HR assignment help to thousands of MBA scholars based in the UK, USA, Australia, Canada, UAE, New Zealand, Malaysia, and many other countries. The reason they trust us up to the hilt is that we have Ph.D. certified writers who possess excellent skills to draft HR assignments with utmost precision. Highlighted below are a few points that will compel you to take HR assignment help from us:
Our experts prepare every document from scratch after doing extensive research so that the work you receive doesn't have even a single trace of plagiarism.
We charge a reasonable amount for our HR assignment writing service so that students with a tight budget can avail it easily.
We have unlimited revisions facility because our motive is to provide maximum satisfaction to our clients. We don't charge anything for the amendments we do.
In case you're not satisfied with the work provided by us, you can ask for the refund. We will return you entire amount if your claim is legitimate as per our refund policy.
Our HR assignment writing team is extremely time conscious. This is the reason our clients always get their papers before the deadline shared by them.
With us, you don't have to worry about privacy infringement because we never share personal details of our clients with anyone. Moreover, we don't resell or reuse the documents we provide to students.
Our customers return to take HR assignment help from us to gain seasonal discounts and freebies that we offer with each order. If you place an order right away, then we will give you a 25% discount. By doing it via our mobile application which is compatible with both Android and iOS devices, you can avail an additional 5% discount. So, if you want to enjoy these incredible perks along with our HR assignment writing services, then all you have to do is place an order now by following the three simple steps given below:
Fill in the 'order now' form and share your personal details carefully.
Specify your HR assignment requirements, such as your assignment topic, word count, citation style, deadline, etc.
Make a payment via a secure payment gateway.
Once you do that, we will assign you a writer that has in-depth knowledge about your topic. He/she will prepare your document as per the requirements shared by you and deliver it on before your deadline. If you come up with any query regarding your human resource assignment and need instant help, then you can contact our customer support executives who are available round the clock. So, do not delay to take our HR assignment writing services if you want to grab A+ grades in your college papers!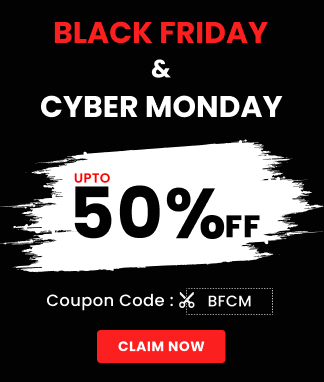 Frequent-Asked Questions to Help You Solve Common Queries
Can Assignment Writing Services Offer Assistance with My HR Assignment?

Yes, our experts can offer HR assignment help. It is because the writers have master's degrees in the subject. Also, through their knowledge, they can resolve every doubt within seconds.

Can Assignment Writing Services Help with Complex HR Topics?

Many universities give difficult HR assignment for MBA students. But don't worry, as you can contact us with any query. Our team will offer easy solutions and explanations for complicated HR topics.

What Are the Benefits of Using Assignment Writing Services for My HR Academic Submissions?

Many students look for human resource management homework help to ease their academic stress. Our team assists in coping with tight deadlines, and with this, students can also achieve their desired grades.

How Do I Find the Best Assignment Writers in the UK for My HR Academic Submissions?

Students should read online reviews of platforms offering HR assignment help. Also, check if the website guarantees quality and well-researched papers. Students must read our samples and check the previous documents for our work. Moreover, you can contact us as our writers too deliver the best work.
How Do I Request "Help My Assignment" Services For My Hr Task?

To seek HR assignment help, first, visit the homepage of Global Assignment Help UK. After this, click on the "order now" button present at the top right corner, and then you will be directed to a form. Fill out the requirements, and within a few seconds, a writer will start working on the HR assignment.

Can Assignment Writing Services Guarantee High Scores for My HR Submissions?

Our team offers students assignment writing and human resource management homework help in researching, editing, and writing. Through our qualitative methods, we deliver top-notch work, which in turn results in high scores for students.

How Do I Choose One of the Best Assignment Writing Services for My HR Submissions?

You can read reviews to choose one of the best assignment writer for hr assignment help. Check the samples and also you can ask questions to our customer executives. The team will resolve all your doubts.

Can Your Assignment Writers Help Me Proofread My HR Papers?

Yes! Our writers can offer HR assignment help with proofreading and editing documents. So, the experts not only resolve typos, grammatical errors, and writing mistakes but also check the overall content.
- LATEST BLOGS -
Read Our Latest Assignment Blogs
By High Quality Assignment experts on university, academics, assignment, writing skills & tips, and many more
View More
What Our Happy Customers Have to Say?
I have already received many orders from them on the different topics of HR, but this time the document was just so perfect. It's good to see that you guys are improving your services. Thanks for delivering the work on time!

The service of global assignment help is appreciable. Human resource assignment help that they provide, helped me to score my dream grades during my post graduation.

Kevin Broad

HR, Students - USA

You have provided assignment writing assist and service are by far the best I availed to date. I have ordered my projects from your website. GAH has a truly great customer support team as they understand what I really need for HR Project. You provide best services in whole UK.

Sarah Jones

HR Management Student, London, UK
View All Review