Unique History Dissertation Topics & Ideas
One of the most thrilling tasks in the academic life of a student is to write a dissertation. It's something that will require a lot of time, courage, motivation, and effort. Moreover, it's even more critical when you have to do this in history because of its wide range of branches.
Writing a history dissertation is both challenging and intriguing, offering a mix of enjoyment and frustration due to the variety of topics. Before delving into research, understanding the proper dissertation structure is essential.
The time has changed now. So, the topic you pick should be easy to comprehend and simple. You can always seek history dissertation help to sail through this journey. But first, let us see some points essential to include in your history dissertation.
How to Choose Your History Dissertation Topic?
Selecting some good dissertation topics in history can sometimes be tricky and complex. You must have a deep knowledge of those events before you can make a decision. Drafting a dissertation is more advanced than doing homework and choosing good history dissertation topics is even harder. Therefore, a proper comprehension of the phenomena that you want to pick will help you complete your dissertation successfully.
Pick an Interesting Topic:
You should remember that thehistory dissertation topics you decide are of interest. If you are not passionate about it, then you will struggle to finish it, even if it's easy. An interesting topic will help keep you motivated throughout the journey.
Matches Your Requirements:
The history dissertation topicsyou choose should be based on what you know. A dissertation paper is written to broaden your knowledge about something you already know. Also, it's tough to write on a subject when you know nothing about it. You can also mention how your history dissertation topics make complete sense after doing this.
Avoid Foreign Topics:
You should avoid picking up a completely new topic. It will make it harder to collect and form an effective argument and take more of your time to comprehend it well. Choosing this wisely can have a great impact on your dissertation paper. You can use the different history dissertation ideas to help understand this better.
Perform Careful Research:
Doing in-depth research to pick a topic is very necessary. Use your resources wisely, and then start researching the history dissertation topicsyou want. There are many primary and secondary references that you can use for this.
Have Potential for Research:
The topic that you decide on should have enough potential to carry forward and elaborate on your argument. It will be an outline of the whole of the history dissertation topicsthat you have picked. Either being too small or too broad will affect your paper. Do not select something that has already been picked too many or too few times. Make use of the history dissertation examples available to get an idea of how to do it.
Should Have Novelty and Clarity:
Dissertations usually contribute to the field of research or expand and correct what's already done. So, it is essential that your topic does not repeat and signifies the meaning properly. Your history dissertation topics should be able to end in a single sentence or question.
Seek Help If Required:
Never be afraid to seek help from your professors. They are there to assist you in every way possible, with enough experience. Sometimes picking the history dissertation topics can discourage the student. Therefore, they can guide others in following the correct guidelines while writing. They will also tell you what to include or not in the appropriate process.
So, these were some tips and ideas to help you decide on your history dissertation topics and write an exceptional paper. You will see some topics ahead to choose from and remember to keep your goal in mind while doing that. 

60+ Unique Dissertation Topics in History 
History studies the past and entails a lot within itself. Thus, it helps us to understand the world better along with giving a glimpse of how things were and how they are now. It is a revolutionized subject that has seen past inventions and events along with their reforms.
Also, now you have a basic idea about the structure of writing your dissertation and its tips for selecting a better topic. But how will you know which one to pick? Therefore, To help you brainstorm before deciding on your dissertation topic, we have collected a list of dissertation example topics to make it easier. These topics will support you in kick-starting your brain and landing on a perfect one for your work. 
Essential History Dissertation Topics
Mythological Stories and Their Impacts
How Terrorism Affects a Country?
The result of World War II
Happening of the Corona Virus
Legacy of Alexander The Great
Women in Mediaeval History
Literature During the First World War
Role of Social Media During COVID-19
The Rise of Hitler to Power
London during the Roman Age 
19th century Nationalism
Causes of the Crimean War
Evolution of the Stone Age 
Women's Role in Greek Society
Post-colonial nationalism
History of the global cold war
Related Topics: Nursing Dissertation Topics
Best History Dissertation Topics
A Critical Overview of the Roman Age
Mafia Effect on Italian Education
Factors Influencing American Racism
History of Hollywood
Causes of World War I
Competitions in the Ancient Olympics
Effects of World War II
The Crisis of Black Deaths
The Role of Nelson Mandela in African Freedom
Importance of Egyptian Pyramids
The Rise of Napoleon
Cold War Effects
Role of the military in US history 
Burial rituals of Ancient Egypt & Greece 
Improvement in gender relations over time 
Most impacting conflicts in historian context
Related topics: Midwifery Dissertation Topics
Interesting History Dissertation Topics
Influence of Abraham Lincoln on History
The Golden Age of European History
Geography in the Development of Ancient Cultures
Women in the Ancient World
African Colonialism
Consequences of World War II
Effects of Technology in World War I
Rise of American White Nationalism
Influence of Parties on Democracy
Cinematic Depictions of the Civil War
History of Cinema in Britain
The Exploration Age
History of the Ottoman Empire 
Major historical figures 
National policy of the 19th century 
Life of a 20th-century American citizen 
Related Topics: Paramedic Dissertation topics
Trending History Dissertation Topics
Influence of the Cold War on the Film Industry
The Paradox of Colonialism
Religion's Impact on Innovations
Explore the country's future with history
Relation of ancient art and politics
Explore the age of romanticism 
The causes of World War 1 
The Diplomatic History of World War 3 
Major unions formed in the ancient age
Production of disastrous and successful vaccines 
Explain - History is the best teacher 
Digitization in the modern world
Elaborate Japanese History 
Emergence of IRA 
Origin of Slavery 
Analyse the reform moments in the progressive era
Industrial Revolution in Victorian Society
Related Topics: Quantity Surveying Dissertation Topics
So, these are some of the history dissertation examples you can select as your topics for the paper. There is still a huge scope in various fields for your dissertation. Therefore, let your creativity go wild and bring out something extraordinary for this. You can also seek dissertation help whenever you need it during the journey.

Why Hire Our Experts to Select Your History Dissertation Topics?
Writing a dissertation requires a lot of patience and ambition, which starts with selecting the beginning. So, we hope that this list above will help you find the best history dissertation topics for your paper. But if you still require any help with your dissertation writing, then we are here.
Our experts have years of experience in writing flawless dissertations. You can tell them your specifications, and they will do their best to provide you with what you want. These professionals are educated and well-informed. So, if you want to write an effective dissertation paper, contact us now!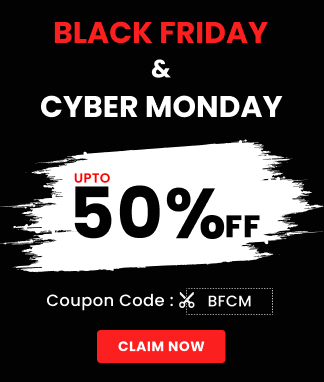 - LATEST BLOGS -
Read Our Latest Dissertation Blogs
By High Quality Assignment experts on university, academics, assignment, writing skills & tips, and many more
View More
What Our Happy Customers Have to Say?
I was running out of time to write my History Dissertation and I wanted to submit it within the deadline to save myself from poor grades, I thought of taking help from their professional writers. And this was the best decision of my life. Thanks guys!

I had not attended classes and got anxious when the submissions arrived. They really worked quite a lot on my history dissertation and made the timely submission possible. Thanks a lot guys for your support. I'll surely return for the rest of the services as well.

They are really very efficient in their work. They have made my history dissertation with so much perfection that it scored the topmost grades. Thanks guys for your support. I'll surely recommend you to my friends.
View All Review