Incredible Writing Help With Data Structure Assignment
Data structures and algorithms (DSA) is an integral part of Computer Science. Global Assignment Help offers exceptional Data Structure assignment help to the scholars pursuing graduation, post graduation, or Ph.D. in Computer Science, Computer Applications, or Information Technology. We have the best team comprised of certified academic writers and highly experienced proofreaders and editors as well. They work tirelessly so that you can submit a top-notch Data Structure assignment and that too within the submission deadlines.
If you too are looking for a reliable Data Structure assignment writing service, then do not delay even for a moment and connect with us right away.
Why Do Scholars Seek Data Structure Assignment Help?
Data structures are standardized, efficient and robust ways of storing information in the system's memory for a temporary period. Writing an effective academic document on this subject can be a challenging task for the college-goers as it requires a detailed understanding of the algorithms and their practical implementation. It becomes all the more difficult if a scholar has no interest in the field of Data Structure.
Also, many times university students do not possess the necessary assignment writing skills and expertise to draft an academic paper that could fetch them the top grades. Apart from these, unawareness of the university guidelines can also be a major factor why scholars ask for Data Structure assignment help from our subject-oriented experts.
If you share the similar story, then do not hesitate in approaching us for programming writing assistance. Our writers will draft a perfect academic paper for you whether it be an assignment, research paper, term paper, coursework, or homework.
Topics Covered by Our Data Structure Assignment Writing Experts
We have handpicked our data structure assignment writers from the top universities of the UK, US, Australia, Canada, Malaysia, etc. They have immense expertise in this subject and can assist you with any topic of Data Structure. Here are some of the topics on which our writers have delivered successful consignments:
| Stacks | Queues | Linked Lists |
| --- | --- | --- |
| Heaps | Priority Queues    | Asymptotic Analysis |
| Selection and Sorting Graphs | Trees | Hash Tables |
| General Sequences | AVL Trees | Brute-Force Pattern Matching |
| Regular Expression Pattern Matching | Object-Oriented Design Principles | Primitive Data Types |
| Binary Search Trees | The Graph Abstract Data Type | Positional Sequences |
There are many more topics on which we have offered guidance to the college-goers. In case you are assigned a particular title, then too you can ask for Data Structure assignment help from us as the subject experts associated with are well-versed with every concept that you might need assistance with.
A+ Grades @Affordable Prices!
We deliver all academic papers from dissertations & assignments to thesis, & case studies. 5000+ satisfied students, you could be next! Place Your Order Now!
Order Now
Hire us now to score your dream academic grades.
Why Do Students Trust Our Data Structure Assignment Writing Services?
We, at Global Assignment Help, have the best academic experts associated with us. Apart from the world-class services at the most competitive rates, we offer some of the incredible guarantees as well. Take a read through the points mentioned below to know about them:
Affordable rates
Authentic academic documents
Free quality assurance report
Certified writers
Proofreading and editing services
Amazing offers and freebies
24*7 active customer care support
Money back guarantee and many more.
Place your order right away and avail the attractive discount offers.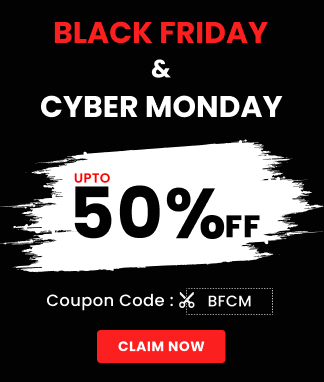 - LATEST BLOGS -
Read Our Latest Programming Blogs
By High Quality Assignment experts on university, academics, assignment, writing skills & tips, and many more
View More
What Our Happy Customers Have to Say?
Great services! I never knew they could be of such a great help when it comes to submitting Data Structure assignments within the deadline. I found them highly professional and their fast delivery of the order along with Free Plagiarism report make them more reliable. Thanks guys!

I was surprised to see my assignment as the topic was extremely boring but their presentation, structure, and the way they drafted it made me to read it. And I loved it! Thank you guys. No one can beat your services ever!

I have been taking their assignment help since long, and there was never a moment of dissatisfaction after receiving their orders. I have recommended them to many classmates as well. I guess, all of them are happy with your services. Thank you guys. Keep up the good work.
View All Review