ntroduction
Human Resource Management is regarded as one of the most important processes that help the business entity to manage all the organizational dimensions in an effectual manner. HRM is typically associated with employee management where an organization makes several efforts to retain and motivate the workforce for a longer time span (Akbas and Kurzman, 2006). Thus, in such context, the present research study has been made on Marks and Spencer which is a retail organization in the UK and which has employed many employees to manage all the service dimensions.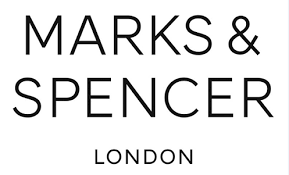 Further, in the research, the discussion has been made regarding the difference between HR and IR practices and along with that, the researcher has also mentioned implications for line managers and employees of developing HRM aspects. There should be flexible working aspects at Marks and Spencer so that employer and employer both can manage their work and life in an adequate manner. Apart from this, the researcher has mentioned varied forms of discrimination that usually take place in the workplace. Lastly, different approaches to equal opportunities and diversity are also discussed.
Background of the organization
Marks and Spencer is a major British multinational retailer operating a business in the UK. The company has a wide range of products and services in the product categories and it chiefly specializes in the selling of clothing, home products, and luxury food products. Being a public limited company, the focus has been made on delivering quality goods and services for customer satisfaction management. From a historical point of view, the company became the first British retailer to make a pre-tax profit of over £1 billion in the subsequent year. A number of shareholders and investors have been working with the company which increases the investment capacity of the business. M&S has more than 852 stores throughout the UK and the business is also engaged in selling products through international stores as well.
Task 1
1.1 Guest's model of HRM applied to the organization
David Guest contends that Human Resource Management is the most important aspect of an organization because it aids human possession to contribute in achieving the goals and objectives. David has developed a Guest model which confronts that HRM is significant since it aids business organizations to conduct operations effectively in the internal and external market place. There are two dimensions under this model such as Soft HRM and Hard HRM (Claus, 2003). Both the dimensions are typically entitled for managing organizational aspects in an adequate manner and presence of such thing also impacts productivity level. The model is typically linked to the strategic management of the organization and it also seeks commitment to organizational goals. Guest model has been applied in Marks and Spencer which further enables the business to devolve power and become more flexible. However, as per the model M&S emphasizes on people management because they are a valuable asset for the business which should be positively utilized in all dimensions.
HRM Strategy: The model states that Marks and Spencer needs to develop HRM strategy so that all the work practices can be managed accordingly. It also gives specific direction to the organization in managing all essential roles and responsibilities.
HRM Practices: The model also focuses on HRM practices such as recruitment, training and performance management. All such practices should be managed adequately so that employees can contribute to accomplishing organizational aims and objectives (Dhar, 2008).
HRM Outcomes: In order to get positive HR outcomes, it is essential for the business entity to emphasize on employee motivation and retention aspects
Behavioral Outcomes: Employees of Marks and Spencer shows their response to organizational policies and strategies and this creates a better environment in the business.
Performance Outcomes: The model includes performance outcomes that is being derived on the basis of HRM strategies and outcomes.
Financial Outcomes: Lastly, the model contends that all the HR practices must give positive outcomes to Marks and Spencer which can also improve productivity of the business (Kakuma and et. al, 2011).
1.2 Difference between Storey's definition of HRM, personnel and IR practices
As per the definition of Storey, Human Resource Management is highly emphasized towards employee management because employees are the major resources that enhances success and prosperity aspects. There is a significant difference between personnel management and HRM where in personnel management is all about developing value of the employees through better work aspects and HRM is integrated with organizational success and competitive advantage. Personnel management focuses on employee retention along with the ways that can be used to enhance the value of employees in Marks and Spencer (Laursen, and Foss, 2003). Storey has also stated that human resource management emphasizes more on recruiting talented workforce that they can add value to M&S. Further, the dimensions also include planning personnel needs so that adequate communication can be develop in the organization.
have a question or
Need assistance
CALL US +44 203 3555 345
According to the concept of Industrial relations, it is essential for the employers to develop prominent relationships with the employees so that all can contribute positively in organizational work aspects of Marks and Spencer. It is also vital in terms of facilitating control over the acts and practices of employees. Better industrial relationships could assist Marks and Spencer to get the work done immediately in an appropriate manner; thus this could also assist in developing more opportunities of growth and success (Mavin and Girling, 2000). Thus, from the discussion it is clear that there should be better industrial relationships in the organization so that all the determined aims and objectives can be achieved.
1.3 Implications for line managers and employees of developing a strategic approach to HRM for any organization
Line managers of Marks and Spencer are accountable to manage their work aspects as per the strategic aims and aspects of the business. Line managers, as well as HR managers both, are entitled to develop prominent relationships with the employees so that goals can be acquired. Line managers must have to emphasize on organizational strategic aspects and this also determines the way of communicating with others (Perez Arrau, Eades and Wilson, 2012). Line managers are entitled to develop appropriate relationships with the employees so that they can also contribute in accomplishing organizational aims and objectives. Line managers are also entitled to conduct all the operations in a strategic manner so that job roles can be effectively managed. Emphasis on strategic HRM also aids the line managers to achieve all the corporate aims and objectives in an effective manner which is also vital for the purpose of deriving long term sustainability and competitive advantage (Rooyen, 2013).
This also directs the employees of Marks and Spencer to consider strategic values into account while playing different roles and responsibilities. HR practices should be based on organizational aims and standards; therefore employees must have to comprehend such aspects. While, on the other hand, employers are also required to accentuate on employee's skills and capabilities so that they can contribute in more success aspects (Soltani, 2010). This assists the employees to learn varied aspects that are important for their job roles and apart from this, they can also contribute to the goal achievement process. Further, there should be a systematic review of the performance of employees in terms of encouraging and motivating them for better productivity.
Task 2
2.1 Model of flexibility applied in the organization
There should be flexible approaches in the business entity so that Marks and Spencer can adjust in diverse external environment. Flexibility reflects that Marks and Spencer has been adopting various changes in the business entity and this also depicts that the business is concerned about employee benefits and motivational level (Tsui, and Wu, 2005). Flexibility is required at workplace so that to make the employees more adjustable in different scenarios and this is also vital in terms of enhancing efficacy ratio. Thus, considering this, Core-Periphery model can be applied at Marks and Spencer so as to reach towards organizational aims and objectives. The model works for the purpose of encouraging them employees to towards efficiency and productivity development. At the same time, the model also contends that there should be suitable approaches for team management because it reduces complexities and challenges on higher extent (Miller, 2006).
Since the model works in developing creativity and innovation; therefore it is vital for the business to adopt the model subsequently. It has been observed that the model focuses on numerical and functional flexibility; hence major focus is given towards utilization of labor aspects for favorable employment conditions. The model focuses on regular workers who have systematic conditions of employment (Shi, 2010). It also reflects that Peripheral group of employees are more numerically flexible and they chiefly emphasize on developing prominent relationships. As per the model, it is also essential for Marks and Spencer to recruit a skilled and talented workforce who can assist in contributing in goals and objectives.
2.2 Types of flexibility developed by the organization
Functional Flexibility: Functional flexibility helps Marks and Spencer to develop the capability of employees; thus it chiefly focuses on recruiting better talent for managing work aspects. Hence, Marks and Spencer should train the employees so that better services can be delivered to the clients (Role of HRM. 2013). It is also vital for the employees to develop a competency level so that they can manage a variety of tasks simultaneously.
Numerical Flexibility: In order to manage numerical flexibility, Marks and Spencer must have to look upon the investment capacity of the business so that organizational resources could be used in a prominent manner. Therefore, flexibility should be developed in terms of managing a business in a proper manner for enhancing the opportunities of success and prosperity.
Temporal Flexibility: Flexibility must exist in the organization so that new changes and innovations can be facilitated. For a temporary time period, Marks and Spencer should adopt new practices and processes that can assist the business to manage transformations in an effective manner (Nickels, McHugh and McHugh, 2011). Temporary flexibility should be adopted so that employees can learn different aspects. In order to adopt temporary flexibility, Marks and Spencer should employ temporary employees who can assist the management to deliver services to the clients.
Financial Flexibility: Financial flexibility approach is adopted for managing financial aspects at Marks and Spencer. As per the approach, it is vital for Marks and Spencer to give adequate pay to the employees as per their skills and capabilities (Michela, 2007). This is also essential in terms of retaining talented people for a longer time span.
2.3 Use of flexible working practices from both the employee and the employer perspective
There should be flexible working hours at Marks and Spencer so that employees, as well as employers, can manage their work and life in a suitable manner. With the help of flexible working hours, employers can motivate their employees to work in a proper manner as per organizational aims and objectives. Having flexible approaches can assist the employees to interact properly with the team members and this is also prominent in terms of deriving optimum outcomes. This is also imperative in terms of enhancing creativity and innovation in business activities and operations. Flexibility is required at Marks and Spencer because it aids the employees to get some time for their personal life. Employees face many issues and problems at the time when they are unable to manage their life and sometimes it also impacts their mental status (Luthans and Peterson, 2002).
In a contemporary scenario, it has been observed that due to work-life balance, employees are unable to spend adequate time for family and for work life. Flexibility is important for employer and employee both since that aids the workers to get time for personal and professional time. Most of the employees who work for more hours are unable to give optimum time to their family; therefore for such people, flexible approaches should be adopted. In such a context, a number of working hours should be determined so that employees can spend specific time for family and for work both (Langford and et.al, 2014). Thus, regarding this, the concept of compressed working hours can also be adopted at Marks and Spencer wherein employees should work for specific hours in a week as that will also assist them to give time to all important aspects.
2.4 Impact that changes in the labor market have had on flexible working practices
The labor market is highly dominated by payment aspects for the employees and this only determines the way of managing labor aspects at the workplace. The labor market may be local and national; thus as per the market structure, it is essential for the companies to determine payment for human resources. It is an apparent fact that employees always get salary and wages according to the skills and qualifications; thus this also changes terms and conditions of the labor market (Ivarsson and Larsson, 2010). The labor market is split into two types such as Tight labor market in which it is difficult for the firms to recruit and retain staff. Whereas, on the other hand, Loose labor market is the one in which an organization faces various challenges in finding and retaining competent staff members. Thus, it is vital for the government to make certain changes in the labor market so that competent people can be attracted and retained (Gannon and et.al, 2012).
The government should also make efforts for work-life balance in which flexible policies should be developed. This can assist the employees of Marks and Spencer to prioritize the work and schedule as per the number of working hours. Having flexible hours could also assist the employees to operate their roles and responsibilities in effective manner. At the same time, it is useful for employees to underpin the practices of management. Work-life balance can assist the employees to manage life and work prominently and up to some extent, it can reduce the level of work stress.
Task 3
3.1 Forms of discrimination that can take place in the workplace and use examples of recent discrimination cases which has made the news
Discrimination is one of the major issues that has been observed in contemporary organizations where in several employees create discrimination in the organization due to the background of employees. Discrimination is created in the organization due to race, nationality, religion, culture and sex.
Positive Discrimination: Positive discrimination is regarded as the most common form of discrimination in which employers creates biasness among employees due to a difference in ethnic, sex and disability (Korczynski, 2002). This can not only hamper work efficiency but also it could impede the environment of the org