Top-Reviewed Human Resource Management Assignment Help in the UK!
Effective and efficient management of a company is the foremost priority. Therefore, organizations hire some managers with high-level skills to organize the staff and manage the people at the organization. Most students pursue a degree in human resources. But to complete it, they have to submit academic papers, which is the densest part. That's why most UK students seek online human resource management assignment help from experts. These professional writers have a vast knowledge of the human resources concepts and topics that comes under it.
Writing such documents requires complete knowledge of human resources and how it works. You must know the various branches you have to study in your course. It may sound challenging, but the academic writers of Global Assignment Help can make it easy for you. They have shared a complete overview of Human resources management, along with its branch that can be helpful for you.
A+ Grades @Affordable Prices!
We deliver all academic papers from dissertations & assignments to thesis, & case studies. 5000+ satisfied students, you could be next! Place Your Order Now!
Order Now
An Insight Into HRM Along with 7 Core Branches
HRM is a subject under which many students pursue higher degrees and develop their careers. But it is not easy to complete such documents as professors assign human resource management assignment writing tasks to students so they can understand every aspect well and show their skills.
That's why our services are a lifesaver for the students. The experts perform complete work from research to writing, editing & proofreading so that students won't have to make any efforts. They have a vast knowledge of HRM, including the various branches that can be helpful for students too in their careers. So, let's have a glance.
Employment Law
Law has its own rules for workplace employees' equality. Human resources managers have to manage that workplace employees without discrimination, unfair treatment, affecting health and safety, any injuries or accidents at organizations. Your human resource management assignment writing task includes questions around this branch too. So, you have to be prepared to answer them as well.
Employee Relations
It is mandatory for an organization to maintain a better work culture where the employees must have a better relationship with other colleagues. It is HR manager's responsibility to keep such an environment in their company. They must continue friendly interaction sections and activities so that every employee can get a chance to know others.
Learning and Development
Every organization needs to enhance their employees' skills, knowledge, and competency so they can perform better in their work field, resulting in profitability for the business. The human resource management assignment help writers have all the skills, knowledge, and competency level required, which they reflect in their writing in order to impress the professors and help students get higher grades.
Diversity and Equality in HRM
The company promotes equal opportunities for all through diversity. Each candidate gets a complete chance to achieve their potentials. Employees will be free from prejudice and discrimination to maintain equality. You are required to share various ways that can be helpful for HR to manage such situations. So, it is necessary to enhance knowledge for it.
Health, Safety, and Well-Being
Every company has to foster a safe & healthy work environment for its employees. HR manager's duty is to ensure the organization's proactive safety culture investment. Providers of human resource management assignment help service online always share the various ways that can be helpful to promote employee well-being in the academic paper. They have answers to all questions.

Performance Management of Employees
Every individuals' measures, skills, competency requirements, plan developments, and results in delivery have to be aligned by the organizational objectives. Most HRM assignments include questions related to this concept, for which they provide exceptional answers.

Recruitment, Reward & Talent Management
It is completely the HR manager's responsibility to evaluate the skills while recruiting and rewarding the employees. The providers of our human resource management assignment help UK service have complete knowledge, using which they insert valuable information and to-the-point answers for every question.
So, these are the various branches of HRM that you must learn for better quality work. The foremost thing you need for your HRM assignment writing is the topic that troubles the students a lot. That's why here is a complete list of trendy topics that you must consider.
15+ Trendy HRM Assignment Topics for Students
The most trending human resource management assignment writing topics are as follows:
What is the global competitiveness of strategic human resources?
What are the main factors that influence the loyalty of the employee?
What are the demand and supply circles on the human resources market?
What are resolving conflicts in the workplace?
What is sexual harassment amongst the employees and the strategies for its elimination?
What are the pros and cons of recruiting straight from universities?
What are the terms to work with freelancers and outsourcers?
Why should the company participate actively to pay for its employees' education?
How to calculate the risks while recruiting a new team member?
How do the HR form a team by psychological types?
What are the differences between work ethics and general human ethics?
What is HR's role in organizational innovation?
How do talent management and talent hunting impact each other?
What are the skills to ask while hiring HR managers?
What are the differences between remote interviews & personal ones?
What are the soft and hard skills expected by HR?
Above are the various topics that can be helpful for many students in human resource management assignment writing. But still, many students face problems.
Challenges You May Face in HRM Assignment
4 Challenges that every student faces while writing the academic tasks with solution by our human resource management assignment help writers are as follows:
Sticking to module guidelines is a must that most students find troublesome, but our experts read & understand every rule to follow in the writing.
Using the wrong information in the assignments happens with the students a lot. But with our professionals, you will never face such a problem.
Focusing on critically analyzing the topics instead of emphasizing too much on theory is what students lack, but professional writers have complete skills to make it proper.
Referencing all the resources in the paper can be difficult for students, but with our experts, you can get a free bibliography section.
So, these are the challenges students face in their HRM assignment writing. But with our academic writers, they can get solutions for all. If you are still confused, here's why taking our human resource management assignment help service will be beneficial for you.
Want to Hire Expert Writers?
Writing different academic papers can get puzzling at times. Reach out to the best writers of Global Assignment Help and ask for assistance with all types of essays, assignments, reports & more!
Order Now
Why Take Human Resource Management Service?
We offer great deals to the students on every order, along with freebies. You can get a complete human resource management assignment writing from our experts at affordable prices and many other facilities. Here's a list that makes UK students come to us every time.
Free Plagiarism Report
Free Title Page
Free Topic Suggestions
Free Bibliography
Free Formatting
Free Outline
So, what are you waiting for? Get a high-quality written paper with perfection only at Global Assignment Help. Our assignment writers will read every guideline & instruction thoroughly to make your document perfect. You can get complete management assignment help for various concepts with our experts. We have more than 2534+ writers who attain high educational qualifications and are keen to serve students using their intellectual skills and qualitative writing. It will only take you 3 - 5 minutes to place an order, and you will get the final document by the decided date guaranteed.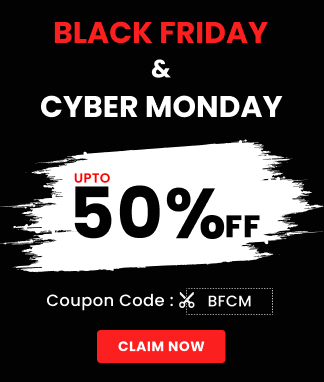 Paid
FREE

Features
Topic Creation

Outline

Unlimited Revisions

Editing / Proofreading

Formatting

Bibliography
Get all these features for
USD 80.67FREE
FREE Tools
To Make Your Work Original
- LATEST BLOGS -
Read Our Latest Assignment Blogs
By High Quality Assignment experts on university, academics, assignment, writing skills & tips, and many more
View More
What Our Happy Customers Have to Say?
The human resource management which needs immense research. The professionals here are expert in drafting any of the HRM document; be it thesis or the assignment. The perfect assignment delivered by them has made me the topper of my batch. Thanks guys! Keep up the good work.

They have the best team which is capable enough of drafting every type of document. This time they have drafted my HRM assignments like a pro' because of which I could submit my assignment on time. Thanks people!

Steven

university of california

Writing assignments on the subject of human resource management was one of the most daunting tasks for me. I had to wake all night to complete them and it was a really depressing experience. But now I need not worry any more as every time I get an assignment, I assign it to this company and they help me to score good marks.

I was looking for the best human resource management assignment help writers but didn't find the best. Thank god that I met the Global Assignment Help writers. You have provided me with the best quality writing that impressed my professor and helped me get an A+ grade. So, thanks a lot.

With Global Assignment Help, I don't have to worry about formation & perfection as their human resource management assignment writing is perfect. I didn't even edit & proofread it because these professionals did all the work. So, thanks a lot, guys!
View All Review