Question :
Leadership is an ability of an individual to work in the matter of trust, discipline through which the organisation works in a proper manner. There has been provided with an efficient way and culture through which the leaders can make their company leads in a proper way. Leadership style of Alan Joyce focuses on the growth of the people and also motivates them through the rewards. This leadership style also implies a way in which they paramount the punishments for the employees in case of not working properly.
What are the different leadership style?
Explain the working of Alan Joyce Leadership?
Do the leadership style of Alan Joyce helpful for the growth of organisation?
Answer :
Leadership is defined as the art by which working people within an organization can be motivated and aligned toward the attainment of common business objectives. Leadership helps set a clear vision in the minds of people along with giving them the appropriate path to attaining the goals and objectives of the whole organization. Numerous leadership styles are used by successful leaders to provide specific insight into their venture and to inhale higher success as market prominence to their venture or business in which they are working. Some of these are Autocratic leadership style, democratic leadership style, transactional leadership style, Transformational leadership style, and many more. According to the needs of the business and traits of leaders they opt for leadership style to align business goals and optimally motivate their subordinates. Leadership styles assist leaders and their subordinates in dealing with any coming challenges inappropriate manner and to exhibit a higher degree of involvement in goal accomplishment.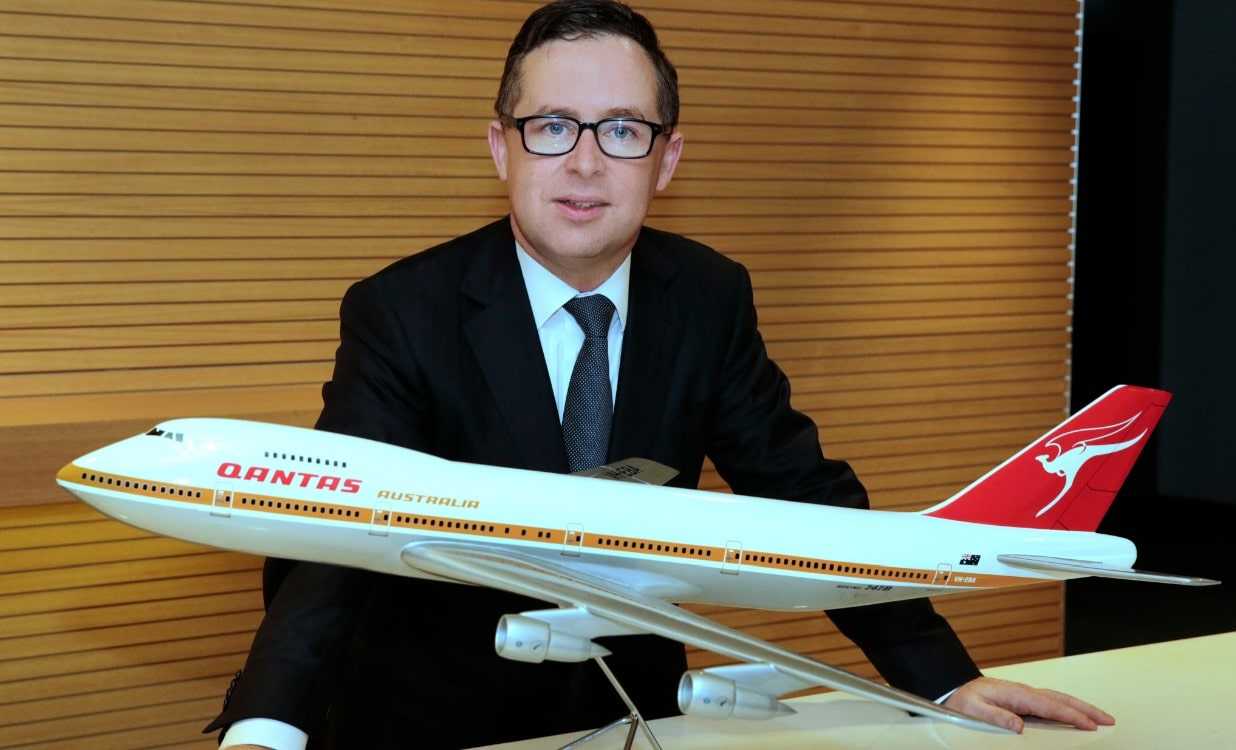 (Illustration 1: CEO of Qantas Airways)
Alan Joyce is an Irishman and CEO of Qantas Airways and the man has taken the company to unimagined heights with higher growth in lesser period. Alan Joyce emphasized adopting the prominent style of leadership so to enhance the overall process of decision-making for the organization and to provide growth opportunities as well. Alan Joyce has adopted the transactional style of leadership in which he is trying to understand the needs of their business and employees equitably so that equilibrium over attaining goals can be established. Under Alan Joyce's leadership style high focus is rendered on making human relationships and giving them rewards or punishments according to their deeds. In this manner, all tiny details are being shared by Alan Joyce with their employees and in this manner high engagement can be executed by the workforce and all prominent rules can be followed in a significant manner as well. High accountability is being exerted by Alan Joyce's leadership style as he is the one who is encouraging his workforce to perform in a better way and making a chain of rules that can be followed by subordinates to stay aligned with the overall objectives of the business.

(Illustration 2: Leadership Styles)
In the year of 2011, Alan Joyce faced argy-bargy with the members of the union, and for dealing with the same credit goes to adopted leadership. With the higher assistance of Alan Joyce's Leadership style, Qantas Airways dealt with this giant issue and courageously stood on their commitments to union members. On the other hand, Alan Joyce's Leadership style he focuses on open discussions with their subordinates and appreciates the entrepreneurial behavior of their team. Besides this, he is encouraging teammates to perform extraordinary efforts and mitigating efforts to minimise risks which is the major positive aspect of Alan Joyce's Leadership style.
Related Service:
assignment help
Qantas Airways has faced various crises and with the help of honesty and openness, he used his leadership style and removed all those old-fashioned business practices which were used by Qantas in earlier times. Alan Joyce always believed that hard and smart work is only key to success so within his leadership style he inculcated several practices by which Qantas Airways can attain competitive advantage as compared to their rivals. For instance, Qantas Airways adopted low-cost carrier services in comparison to Ryan Air and Easy Jet and later he realized that this step was hampering the goodwill of the company so he discontinued the same and conceded regarding the mistake made by the company. This movement concludes that Alan Joyce is a flexible leader which differentiates him from other people or leaders.
Alan Joyce's Leadership style is wholly focused on making prominent relationships with people so that to inhale higher cooperation and attention as well. Besides this Alan Joyce's Leadership style is trying to associate their team members in the decision-making process to get the attention of their employees along with grabbing attention. Alan Joyce always takes responsibility and due to this, all the efforts made by the company are reflections of deeds performed by Alan Joyce. The success and sustainability of Qantas Airways are wholly dependent on the leadership styles adopted by Alan Joyce which is the reason that the company is gaining higher success opportunities in the marketplace and dealing with market complexities easily as well.
Related Service: Thesis Writing Help
Alan Joyce's Leadership style is known as a transactional style of leadership and within this high focus is being rendered on managing specific tasks which are assigned to individuals. This style of leadership provides authority and responsibilities within the organization and due to this reason, all the tasks within Qantas Airways are completed with higher efficacy by employees. The major effort of Alan Joyce within the organization is that their leadership style led him to include people and to insert collaborative working as well. With the help of this leadership style, Alan Joyce can provide job security to their employees and render a high level of job satisfaction as these are the factors that are highly required to have longer employee retention. In this manner, employees with good performance are awarded which renders high productivity within the overall organisation and this is the major reason that after so many controversies and criticism Qantas Airways is regarded as one of the most successful establishments in a very short period.
You may also like to read: