Question :
This case study analysis is based on Chateau Margaux. It is a wine estate which involves Bordeaux wine. It is located in Margaux in Medoc region. In context with the production of the company it is extended around 262 hectares in which 87 hectares are in accordance with AOC declaration, 80 hectares are planted with 75% Cabernet Sauvignon, 20% Merlot. It is the vineyard which has not been changed within centuries. It is considered as a traditional Bordeaux chateau. They had always taken the right step whether it is taking more time or not. The director of Chateau Margaux was Paul Pontallier.
What was the issue which the company faced in consumer analysis and trend analysis?
What was the issue behind the loss in their wine market share?
What issue company faced in their product regarding quality as well as the taste?
Why the company market got affected in comparison to their competitors?
Answer :
Organization Selected :
Chateau Margaux
Issues:-
Issue 1:- Chateau Margaux faced many issues which led to failure in their organization. The issues which they faced were in relation to consumer analysis, trend analysis, influencer analysis, brand analysis. In context with consumer analysis, the company had mainly consumers who are luxury buyers and connoisseurs. The connoisseurs have a good knowledge regarding wines as well as decisions are also made according to their taste. They have only one thing in their mind that they should get the product according to their demand irrespective of its price. While selecting any kind of wine the main thing consumers look for is the quality. This puts a major effect on their buying decisions. So, in the case of Chateau Margaux, they were not successful in giving good quality wine to all their luxury customers. In context with trend analysis, the wine trend is increasing day by day, especially in Russia. So, when the company established its wine in other locations also, the competition got increased. There was also some kind of external forces who were affecting their wine brand. In context with influencer analysis, it is very difficult for an organization to influence people to buy their product. So, in the case of Chateau Margaux due to their wine quality issue, the experience of luxury customers were not good enough. It became difficult for them to influence people in accordance with their buying decisions. The issue got expanded more when they used the help of negociants in doing the wine distribution because they were not having much connection with their consumers as well as they were producing low-quality wine in context with low prices being charged from customers.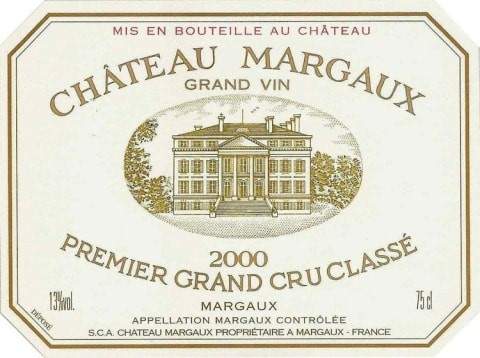 (Illustration 1: Source- https://www.wine.com/product/chateau-margaux-2000/42787#)
Solution 1:- Chateau Margaux tackled their quality issue very well. They understood the importance of soil which are there in their parcels due to which their quality of wine got improved. Louis Combes designed their wine in such a way that it looked beautiful in front of all their luxury consumers. Due to issue in the brand analysis as well as trend analysis the financial problems also got occurred but Chateau Margaux tackled it by doing re plantation which improved their production process also.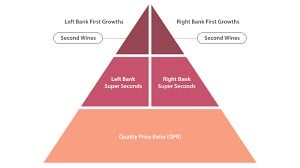 (Illustration 2: Source- https://www.wineinvestment.com/wine-blog/2020/06/bordeaux-2019-en-primeur-performance-analysis/)
Issue 2 :- Chateau Margaux also faced some serious issues in context with loss in their wine market share especially in new countries where they were establishing their brand. They had only one structure that was production and no marketing, as well as sales, were done. The sales which they used to do was done through same channel due to which their promotion also got affected. As they were involved only in production but their production also decreased in context with only 200000 bottles per year and it was completely impossible for them to enhance their business.
Solution 2:- To tackle the problem in relation to their production issues and marketing, they solved it by investing in most recent as well as advanced technologies to make their wine. As their marketing was also affected because of their production so new marketing techniques were used so that process of production can improve.
Issue 3:- Producing and marketing wine product is very difficult for organizations. Every individual has complete different views regarding wine as some has good experience while gets bad experience in relation to its taste. In case of Chateau Margaux they also face different viewpoints of their customers in context with their quality and taste. Wine is a product that no individual would like to get a bad taste and low quality. So, issue arise when their wine taste was also not good and quality too.
Solution 3 :- Chateau Margaux faced the issue in context with wine taste so they had to tackle it so that they don't face the condition of failure. To improve wine taste and implement it in a good innovative way they make improvements on continuous basis which increased severity also and made it better so that young people can also taste it.
Issue 4:- The company marketing strategy was very weak in comparison with other brands of wine making and also had no experience in context with launching a new wine. Due to this, their market also got affected because low experience in making new wines was initiating a negative impact on their consumers and they were also losing their position in US marketplace.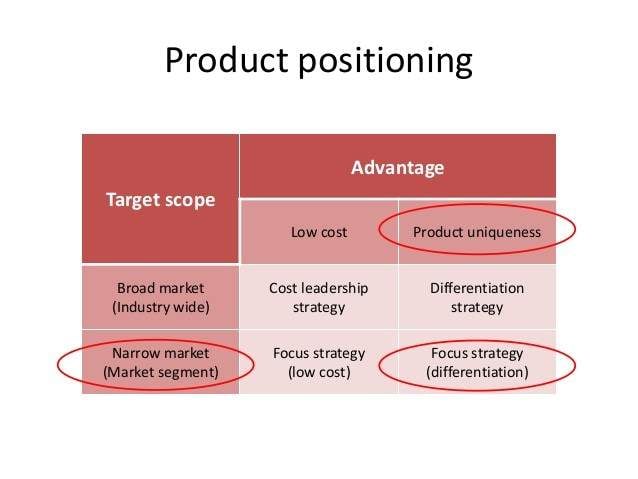 (Illustration 3: Product Positioning)
Solution 4:- Chateau Margaux had weak marketing as well as not owing a good position in the market but due to their strong financial position they tackled their marketing strategy very well due to which their experience also got built up in making their wine and to deal with weak marketing issue they implemented good promotional techniques to enhance their brand in other countries also.
Related Service: Thesis Writing Services
Recommendations:-
It is recommended that they should not focus on mass market only but focus on luxurious aspect mainly so that they can built stability in their organization. They should expand their brand at international level also and purchase land in Bordeaux so that they can save their money. They should enhance their marketing plan in context with business of tourism as it will be good for their brand. Mainly, they should expand their brand within France only so that it becomes easy for them to built information regarding foreign markets and after developing brand within domestic region, they should enhance it in foreign market. Through this company would also not do much investment which will be beneficial for them.
Also Check: Best Thesis Help