Organization Selected :
Fiid
"Please your hunger by divulging into plant based meals, that is quick, tasty and healthy".
Fiid is a company that excels in providing healthy plant based meals that are high in protein and fibre, gluten free and enriched with 100% natural ingredients. It specialises in providing perfect everyday meals that gets ready in minutes and completely satisfy the hunger pangs of a person. Anyone who cares about being healthy, Fiid is their saviour as it is totally dedicated in providing meals that are healthy and plant friendly. Now a days, everyone is busy in their life due different responsibilities in personal and professional life. Everyone is looking for quick measures and services that saves their time and are even beneficial. Today's hectic work life does not give one time to eat properly as one do not have time to cook sumptuous meals. Fiid is a great escape for those people who are looking for healthy meals that are quick and easy to fill their stomach. It has made the way of eating quite easy and even saved the long duration of preparation of meals.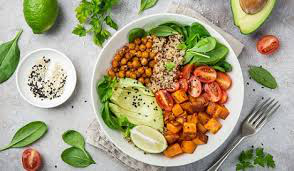 Australia has witnessed running of many small businesses which have completely changed the view of launching a start up. Currently, millions of small businesses are running in Australia, out of which few fail in their starting year and few are only able to survive in their initial years. There are 20% of small business that are able to survive in the market. The survival of such small businesses depends upon the satisfaction of customers by increase amount of consumption among the customers. The growth of a business depends upon the satisfactory reaction and outlook of the customers. It is the customers who decide the growth and failure of any business as it is those people who consume the products of company and the intake of such products determines value of the company. Small businesses have contributed almost $418 billion to Gross Domestic Product (GDP), which is almost 32% of the Australian economy. There have been an important contribution to the economy of Australia as they serve as a helping hand in providing jobs to the unemployed with increase in global economic development.
A+ Grades @Affordable Prices!
We deliver all academic papers from dissertations & assignments to thesis, & case studies. 5000+ satisfied students, you could be next! Place Your Order Now!
Order Now
Fiid is one such small business that is growing and evolving with its production in plant based meals that are attracting a huge crowd towards it. The need of being healthy in today's time has gained a lot of attention among people due to their busy lifestyle. People are looking for fast and easy ways in order to be healthy and fit. Fiid is able to measure that pace with people by serving quick, easy and plant based meals on time. This has generated a feeling of relaxation among people who care about their well being with consumption of meals that are plant based. The meals served by the company are delicious, extremely healthy and the best option for people who are looking for quick ways to stay fit and healthy. When a person is busy or tired to cook meals from scratch then Fiid is their rescue as it meals that are healthy, tasty and even cheap than the other healthy options.
The meals provided by the company are very comforting and convenient as they have various options to satisfy the taste buds of every customer. It abides by the saying of "Find your Flavour" in which they have huge options in providing tasty, healthy, plant based meals that may keep a person content with consumption of its meals.
One such meal provided by Fiid is Hearty Chickpea Tangine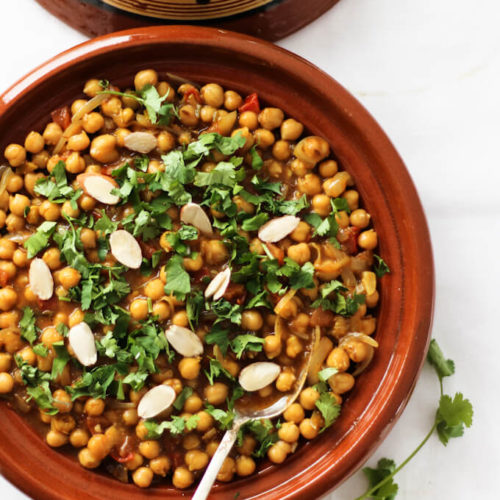 It is enriched with rich African spices and vegetables that includes chickpeas and lentils that are cooked in Moroccan style which is considered to have a sweet taste and flavour to it. All the ingredients used in this meal are plant based with natural ingredients that is ready to eat minutes with an appropriate amount of serving. This meal includes 240 calories and 43% vegetables and is very high in fibre and protein. The sugar is naturally gained from vegetables.
The Ingredients used in this meal are Lentils, Tomato, Chickpeas, Carrot, Pumpkin, Apricot Puree, Zucchini, Bell Pepper, Tomato Puree, Spices, Onion, Dried Apricot, Garlic, Ginger, Red Pepper, Mushroom Concentrate, Salt, Corn, Flour, Rice Flour, Vinegar, Sunflower Oil.
Nutrition

Per 400 g

Energy (kj)

1012

Energy (kcal)

240

Fat

-of which saturated fat

2

0.56

Carbohydrates

-of which sugar

-of which added sugar

38

14.8

0

Fibre

11

Protein

12

Salt

1.8
All the meals provided by the company contains 0% additives or preservatives with preparation of meals from the above mentioned ingredients only. The meals provided are really easy, really good and has real food.
This introduction of serving of meals in healthy form will help the students and people to get healthy meals in less time. The easy method of instant cooking with healthy options will help the students and people incorporate with healthy lifestyle which is very much beneficial for them in long run. Fiid is the best escape and rescue for people in today's busy lifestyle as one is able to consume food that is plant based and causes no harm to animals or wildlife for consumption of healthy food in which Chicken is generally considered as a healthy option to indulge in a diet. Plant based meals like Hearty Chickpea Tangine, Smoky Black Bean Chilli, Rich Sun dried Tomato and Lentil Ragu are some of the alternates of non veg diet which are healthier, tasty and plant friendly.
You may also like to read about - Katie Pages Contributions in Harvey Normans Success
Experts Are Listening!
Have doubts about academic writing? Clear all of them in a minute! Call the experts and get your answers immediately! Dial Now!Contact Us
Most searched FAQs by Students
1. What is Fiid?
Fiid serves a range of plant based meals that are versatile and can get ready in minutes. It serves wholefood that is delicious with incorporation of natural ingredients that is perfect way of having healthy food. It has the capacity of storing it meals for months that is up to 18 months, which has drastically changed the lifestyle of people by making it easy and convenient.
2. How does Fiid work?
Fiid excels in providing healthy meals that are very easy to make with indulgence of healthy options in veggie packed meals that is rich in fibre and protein.
3. How are Fiid bowls made?
There are fresh ingredients in a pouch that are sealed and packed. When one prefers to cook a meal, then they can cook it in a bot water bath without adding any extra ingredient or preservative to it . This also helps to reduce food waste by cooking in bowls out of which one third of food produced goes to landfill which has helped in eliminating food waste from their supply chain.

s=