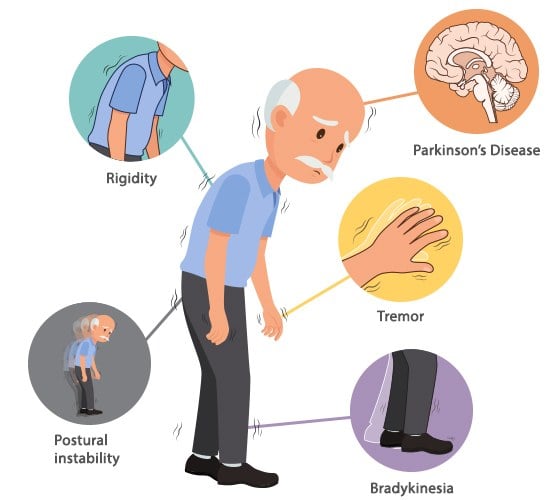 Parkinson's disease is a progressive disorder of affecting the nervous system and its associated organs. The symptoms of this disease develop gradually and can start with a barely noticeable tremor in the hand. Some of the associated symptoms of this disease are: tremor, bradykinesia (slowed movement), rigid muscles, loss of unconscious movements, impaired posture and balance and speech alterations.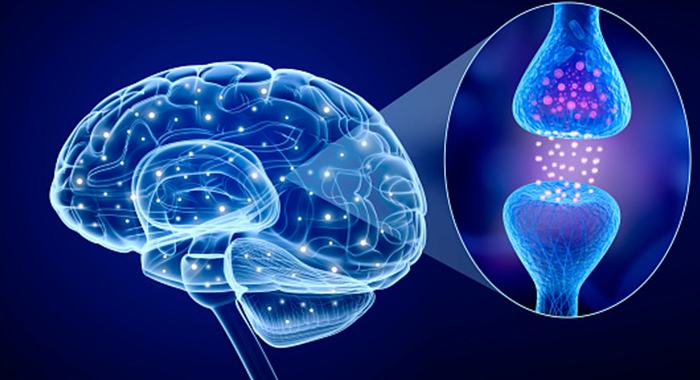 The causes commonly related with this disease is the breakdown of certain nerve cells or neurons. However, many of these above mentioned symptoms are due to the loss of neurons which are employed in the production of Dopamine, a chemical messenger in the brain. Decrease in the levels of this messenger leads to impaired brain activity. There are various factors that play a crucial role in development of this disease such as genes, environmental factors, etc.
A specific microscopic biomarker for Parkinson's disease is the presence of Lewy bodies, which are clumps of specific substances within brain cells. Scientists at The Australian Institute of Health and Welfare (AIHW) have suggested the presence of alpha-synuclein which is found in these Lewy bodies preventing the breakdown of these clumps.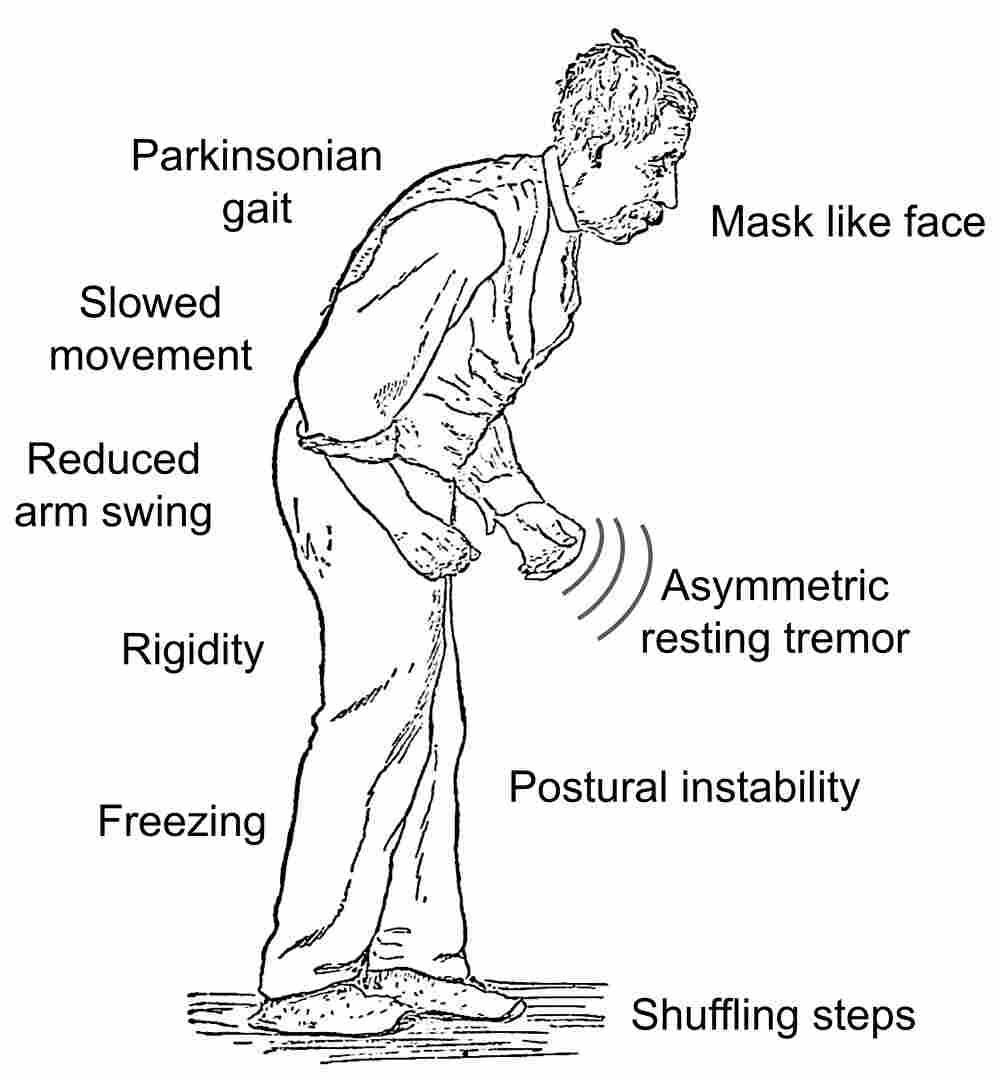 In a clinical setting, the RLT or Roper-Logan-Tierney model of nursing acts as guide for implementation of a care plan. The RLT model enables the patient to gain maximum independence by resolution of the issues faced the patient, which can include their dependency on the healthcare system. The RLT model is used as a cognitive approach for assessment and care of the patient suffering from a disease, which in this case is Parkinson's.
The treatment criteria for the intervention of Parkinson's include assessment of the following activities of living (AL). This particular model stresses on assessment of the normal activities of living based on which an individualised care plan is implemented.
Assessment of a patient suffering from Parkinson's using RLT model
An individual's safety can be ensured by maintaining a safe environment which enables then to carry on with other activities required for living. A patient, Sydney suffering Parkinson's was brought to the emergency ward where RTL model was implemented for successful delivery of patient care. I was assigned the case of this patient.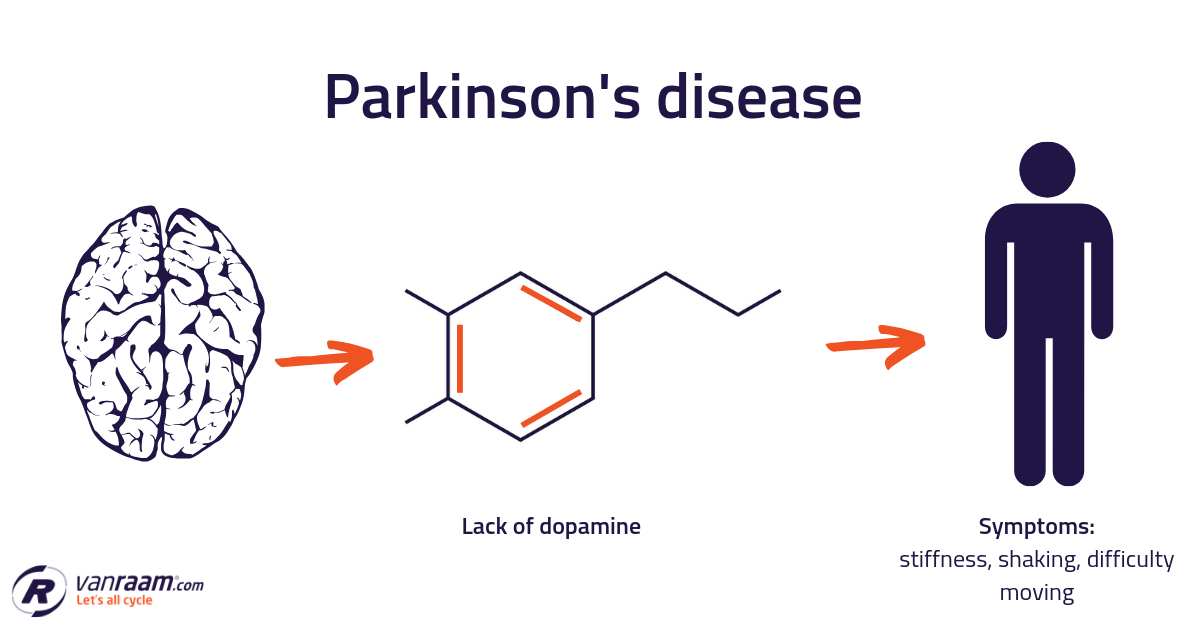 Communication:It was easy to communicate with Sydney as she was interactive and her understanding nature made the whole process very simple. She reported signs of tremors or blurred vision.
Breathing: Breathing is an essential activity which allows exchange of gases through the lungs. Sydney reported the increased struggle that she faced while breathing. Her breathingwas above the normal range. Sydney was also experiencing fatigue from time to time.
Eating and Drinking: My patient reported that she was unable to act as a result of frequent occurrence of tremors, because of this reason, her BMI was very low and she was severely malnourished. According to my diagnosis, there was a decreased movement of food through her digestive tract.
Elimination: Due to my patient's disabilities, she faced problems in urinating and defecating. Also, her medicationsinterfered with her elimination process causing constipation.
Washinganddressing: In-spite of my patient being extremely self-caring, she was unable to dress herself without assistance. This because Parkinson's disrupts the balance and coordination in the body. She also experienced muscle stiffness and slowness of movement.
Controllingtemperature: My patient was able to regulate her temperature but not without assistance. However, her vital internal bodily functions were disrupted because of her muscle stiffness.
Mobilisation: Due to persistent muscle stiffness and tremors, my patient was suffering from insomnia and restlessness in legs. The patient also developed a parkinsonian gait because of which there is trouble in initiating or continuity of movement.
Workingandplaying: The decrease in dopamine levels caused her to lose interest in her appearance and become conscious of her body image. Her medical conditions have caused problems in her personal life as well. Decrease in dopamine concentration caused slowing of brain activity which causes problems in locomotion.
Sleeping:Sleeping is extremely crucial for existence, however my patient was suffering from consistent loss of sleep because of muscle stiffness and slowness of movement. Sleeping on her back was the most comfortable for her as it made her breathe easily. She also reported that her medications made it difficult for her to sleep.
Dyinganddeath: Even though Sydney was suffering was Parkinson's, I did not approach the subject of death with her as it did not seem appropriate. I made sure to execute the measures for her assessment and made necessary changes for her betterment. She was discharged shortly with effective care plan and I am grateful for having the opportunity to treat her.
People may also like to read about - Case study on Morisset Hospital
SIGNIFICANCE OF RLT MODEL OF NURSING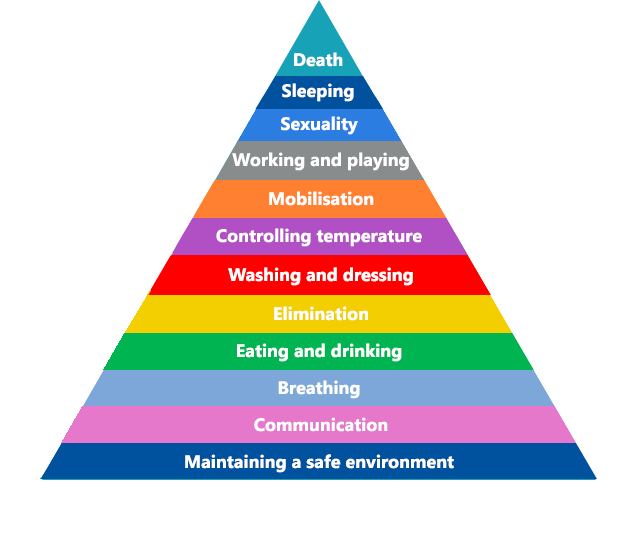 The RLT model of nursing allows nurses as healthcare workers to assess the abilities of patient's suffering from Parkinson's and determine their level of dependence in order to create an effective healthcare plan.
This plan allows nurses to identify the problems faced by patients and encourages them to incorporate patient driven care for determining the effectiveness of nursing. The RLT model acts a reflection of patient's health and influences the ability of the illness on the patient's level of activity.
Students who are having trouble completing their case study assignments on time, can also take case study writing services from our experts.
A+ Grades @Affordable Prices!
We deliver all academic papers from dissertations & assignments to thesis, & case studies. 5000+ satisfied students, you could be next! Place Your Order Now!
Order Now
FREQUENTLY ASKED QUESTIONS (FAQs)
QUESTION 1. Why is roper Logan and Tierney model important?
Ans.1) The RLT theory acts as a guide for nurses for assessment of patient's level of activity and facilitation of effectiveness of patient care.
QUESTION 2. What are the nurse's role in managing Parkinson's disease?
Ans.2) nurses can help in treatment of complex diseases such as Parkinson's by offering expert advice and information about the disease to the patient and their families. Nurses manage the patient's journey from diagnosis to treatment.
QUESTION 3. Which intervention should the RN implement for a client with Parkinson's disease who has impaired physical mobility?
Ans. 3) Performing active range of movement such as exercising and muscle stretching exercises can help in improving physical mobility. Facial and tongue exercises can enable facilitation of speech and the act of swallowing.
QUESTION 4. What are the common complications of Parkinson's disease?
Ans. 4) some of the common problems associated with Parkinson's disease are thinking difficulties, mood changes, swallowing issues, chewing problems, insomnia and bladder issues along with constipation.