Question :
The article effectively undertakes the details about Strategic human resources in Woolworths. HR is the strategic approach that leads to managing the prominent functioning and running of the company and also leads to manage candidates towards their overall performance. Article suitably cover the details about the objectives and purpose of Human resources in Woolworths.
What are the objectives and purpose of Human Resources?
Describe the importance of Human Resources?
What is the role of Human Resources in Woolworths?
Answer :
Organization Selected :
Woolworths
Human resource management is undertaken as the strategic approach for the suitable management of individuals within an organisation and also tends to help business in order to gain competitive advantage. It is effectively designed in order to improve the overall performance of employees regarding the services of strategic objectives of employers. In the context of Woolworths which is an Australian supermarket chain, as their Human resources are concerned with the effective management of individuals in company by undertaking the system and policies. Moreover, the HR department of Woolworths is responsible for overlooking the benefits of workforce, recruitment, training and development, performance appraisal and so on. For this, the Human resource individuals of Woolworths are responsible for the organisational change and maintaining balance among industrial relations in order to balance for the organisational practices by considering the needs that occur from the collective bargaining and governmental laws.
Moreover, the objective of Human resources in Woolworths is to make sure that company is capable in order to achieve success with their help of people and also leads to manage the human capital for company by focusing on effective execution of the policies and procedure of Woolworths. Away with this, Human resource management is development oriented and their concern is to offer space for the involvement of workforce, growth and performance. In Woolworths, human resources are important because of several reasons like:
To maintain the quality of work by undertaking the perception of workforce considering the effective relationship among the working condition and management. Work-life quality is related to the prominent perception of workforce considering physical and psychological factor at the workplace.
Human resources of Woolworths tends to maintain effective quality and quantity of personnel in the company as it leads to creating suitable opportunities to facilitate and encourage people to develop their career in advance. It also leads to eliminate cost by increasing profit undertaking the productivity of company.
Human resources of Woolworths leads to develop their workforce by making them flexible in order to adapt change easily and it becomes possible with the help of training and development programmes by keeping employees updated regarding their skills and effective environment.
Along with this, in Woolworths, Human resources are essential as they lead to retain workforce by motivating them to achieve suitable goals and objectives, recognising contribution of workforce, create effective feeling of team spirit and belongingness among staff members, resolving conflicts, sustaining business in market and many more.
Apart from this, Human resource managers also tends to eliminate cost for any other expense by enhancing the performance of company. For this, the human resource of Woolworths plays major role in terms of attracting candidates towards the company by promoting the job within the market and also effectively measure the ratio of candidates which are hired by the total number of candidates. Along with this, there are suitable responsibilities which Human resources of Woolworths undertake like effective participation for the suitable planning and development, offer employees with prominent career help by actively undertake their role in order to help them in advance for their career. Besides from this, Human resources of Woolworths are important in order to find and hire workforce by undertaking the objectives of company and also leads to promote their firm for the favourable workplace. They also lead to make that company and other people effectively follow prominent acts and regulations in order to eliminate bullying at work and tends to develop confidence among them regarding their work.
You may also like to read: Marketing Strategy Development- Woolworths, Importance of Operations Management and Factors
Besides this, Human resources of Woolworths is responsible for having effective learning and development of activities that put major impact on the development of leadership and also leads to contribute for developing helpful skills among the workforce. Moreover, the human resources of Woolworths tend to play major role within an organisation by undertaking the effective functioning of HR and also know about the future needs of company and types of people which they need in company. They also tend to attract maximum number of people in order to have effective hiring of talented and skilled people by having best and qualified candidates. For this, technological developments in recruitment process is quite fast by considering the various types of hiring tools for each and every part of the process.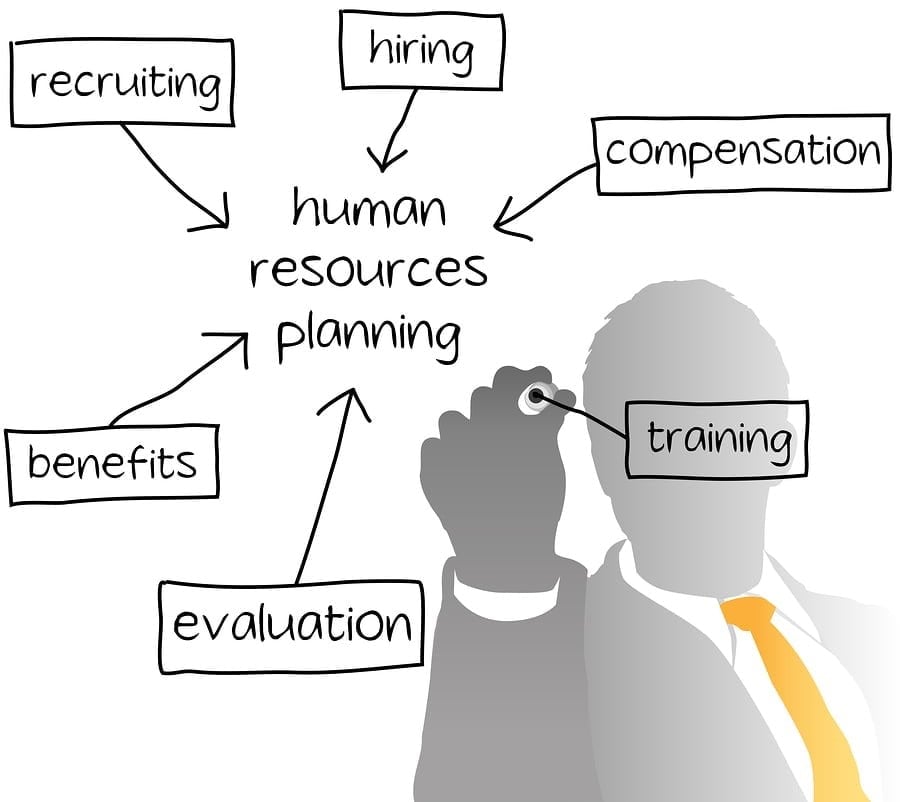 In regard of this, the human resources of Woolworths also effectively manage the overall performance of workforce in order to make sure that their workers always stay productive and involved in the running and functioning of company. Moreover, effective performance management also undertake clear goals, healthy leadership and open feedback. The human resource individuals of Woolworths also show the personal ambition of employees by aligning with the future of company which is useful in order to retain and involve them effective. For this, succession planning is effective and beneficial by undertaking the higher productivity and effective brand image of company. In Woolworths, their Human resource individuals also tends to undertake suitable rewards and recognition to their workforce by considering their salary, career opportunities and growth. In regard of this, it is useful in order to motivate and encourage workforce in order to perform with full potential and tends to achieve their goals and objectives which is useful for effective running and functioning of company. For this, the rewards undertake various elements like salary, bonuses, performance based pay, job security, growth
Also Check: Assignment help Australia