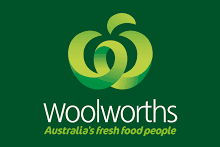 It's being really easy to manage daily lifecycles of human beings if there is a multi-store near you. As a retail stores fulfils day to day demands and wants of people. Woolworths a multinational Australian based company dealing in merchandising of grocery items, household products, health and beauty products. It's a largest supermarket chain in the Australia conducting their operations in more than 1100 stores across the Australian region. Having huge number of employees in the organisation majorly helps in regulating the distribution and monitoring activities in the company.
The company is enriching their customers with great range of products as there is more than 20,000 items in the stores of Woolworth, which is fulfilling the daily need of the customers. Woolworth not only selling the products and services under their own brands but their numerous other brands also which are working with the company.
Woolworth Human Resource
An organisation has divided into several segments in order to generate fluency in the work flow. One of the crucial segment in the organisation is Human Resource, a department which deals with the existing and future workforce of the organisation. The range of activities into which Human Resource are dealing involves finding appropriate candidates as per the job-role, recruiting suitable applicant in accordance to the requirement in the organisation, providing training to the selected ones for enhancement in performing specific functions and administrating all the benefit programs for the employees.