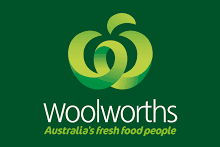 It's being really easy to manage daily lifecycles of human beings if there is a multi-store near you. As a retail stores fulfils day to day demands and wants of people. Woolworths a multinational Australian based company dealing in merchandising of grocery items, household products, health and beauty products. It's a largest supermarket chain in the Australia conducting their operations in more than 1100 stores across the Australian region. Having huge number of employees in the organisation majorly helps in regulating the distribution and monitoring activities in the company.
The company is enriching their customers with great range of products as there is more than 20,000 items in the stores of Woolworth, which is fulfilling the daily need of the customers. Woolworth not only selling the products and services under their own brands but their numerous other brands also which are working with the company.
Woolworth Human Resource
An organisation has divided into several segments in order to generate fluency in the work flow. One of the crucial segment in the organisation is Human Resource, a department which deals with the existing and future workforce of the organisation. The range of activities into which Human Resource are dealing involves finding appropriate candidates as per the job-role, recruiting suitable applicant in accordance to the requirement in the organisation, providing training to the selected ones for enhancement in performing specific functions and administrating all the benefit programs for the employees.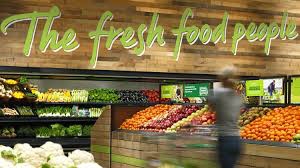 Woolworth company came into existence in 1924 Sydney, Australia and since then they are thriving and experiencing commendable growth in the organisation. In the current scenario company is serving millions of people because of their command in dealing with the customers and their needs and wants. This growth can be generated through hard work of thousands of employees of the company. Employing 198,000 employees in the organisation and management of them results in complex working structure and facing multiple challenges in sustaining growth. After facing such issues in the organisation Woolworth initiates some transformation programmes in respect to achieve people growth and higher performance in the company.
Management of Human Resource in Woolworth
Through the detail analysis and facts in Human resource of numerous organisation it can be generated that human resources management is a foremost activity which brings stability in the working structure of any organisation with that it also works on developing healthy professional culture in any working area. Although Woolworth is the largest retail outlet in an Australian market but maintaining and retaining efficient working with productive workforce could prove to be difficult task. In order to solve this problem Woolworth, establish a specific department that evaluates and follows guidelines in terms of hiring suitable person a maintaining effective working culture in the organisation.
Woolworth human resource departments sets up policies and address human requirements for productive work generation. Woolworth is having well managed human resource department which is accountable for managing numerous roles and responsibilities with the proper planning in all the aspects of the company. They ensure that they address all the needs and requirements of the staff.
Woolworth Human Resource Department Roles and Functions.