Question :
The case examines and explores Tescos practices and states of operations management, operations designs and operations strategy. The company deals in the retail market and known to be one of the leading brands in the world. In case the strengths and weaknesses regard to its operations and in concern of its operations management are also revealed and analysed. Moving along, the whole case will be exploring the approaches and their effectiveness to Tesco for managing and bringing improvements in organisations operational functions and fulfilling its needs. Tesco is a lead firm in the market, it does have certain influence and impacts over the businesses in the industry and somehow even impacts over the industry by bringing varied changes in the market and developing new trends according to its sizes and functions. Thus, these all aspects are covered in the case and some recommendation at the end are referred as well.
What are the approaches used by Tesco to become the market leader?
What are some of the problems faced by Tesco for maintaining it leading status?
What are some of the recommendation and improvement measure company can imply?
Answer :
Organization Selected :
Tesco
ANALYSIS
Overview of the company
Tesco is a firm operating since 1919 and headquartered in the United Kingdom, the company was established as a small retail corner shop and over the years have changed into one of the leading brands in the world amongst retail sectors. Tesco is the leader operating with the strategy of keeping their prices low by keeping their costs low and reaching to maximum customers possible before any other brand can. Tesco has earned the position of world's largest retailer in years by holding huge revenues and profits as well as surviving in the market with the competitive environment and rapidly fluctuating trends.


(Illustration 1: TESCO Plc., 2021)
Case Study
Tesco is a brand which has been and still is part of varied or numerous markets around the globe and that of most biggest and strongest one. The company have gone through huge cut-throat competition in past years with highly saturating market. The approach used by Tesco to survive is of expansion where the entity have moved to places by using its store business model in order to make its presence in countries like China, Turkey, Poland etc. The reason behind Tesco's growth and development and which made it a large organisation with leading structure is its expansion and movement into number of places in the world and its excellent corporate strategy.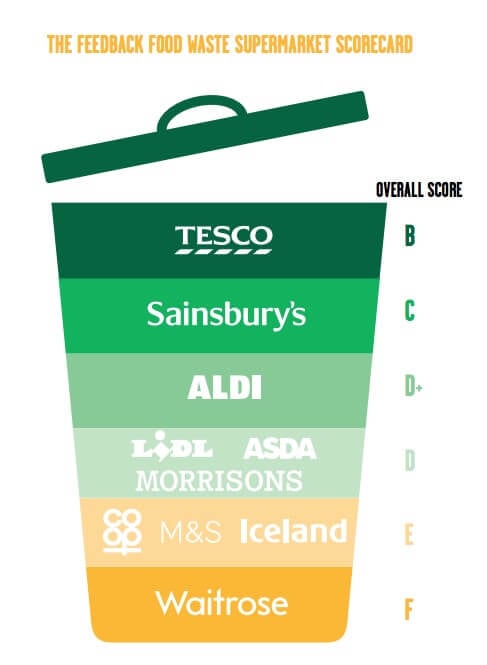 (Illustration 2: Tesco Ranked Top Supermarket for Food Waste Prevention, 2018)
Presntly, Tesco operates in 12 potential markets of the world and wishes to continuously expand and grow, as well as diversify too in order to be competitive enough. Tesco follows a customer centric approach in order to support its functional and business strategy where it breaks its myriad traditional rules of retailing. Tesco always plays in a manner to stay ahead of the competitors. The key aspects of customer centric approach that creates problem for the brand is of its policy to keep the prices low by suing cost cutting strategies and making purchases from developing economies like India and China.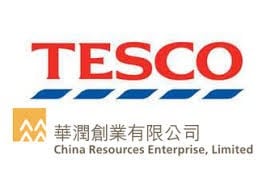 (Illustration 3: CHINA: Tesco, China Resource Enterprise in JV talks, 2013)
The problem arises in maintaining the low price policy, as it is a successive strategy but it does not carter for all the segments of the market. Some customers in certain segments take the low price strategy as economic strata and assumes to the low prices of the products to be compromise in quality.
In regards to the problem and win back their customers, their trust over the brand and their offerings Tesco introduced Loyalty cards. The image below shows the clubcard of Tesco which was introduced as a CRM Campaign by the company and also focusing on agenda to regain trust of its customers and become more and more competitive.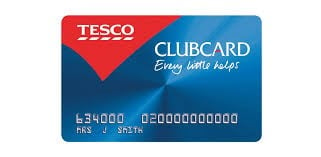 (Illustration 4: The Psychology of Shopping: the Tesco Clubcard, 2013)
The use of club cards made the objective of Tesco to fulfil, while completing the process of clubcard company also conducted research and collected several personal details and information of people. But another problem that encountered by Tesco was of losing potential customers again. This is due to the fear of people for technology and their insecurity in regards to their personal information being misused and leaked. The data was important for Tesco and enabled it in earning more focused approaches to conduct marketing actions and be more productive. The company could have adopted another way of competing their research. Tesco could have been conducted survey to gain knowledge about customers and seek more information. The process would have been a supportive tool for Tesco to innovate and come up with new ideas to maintain their customer loyalty and offer them best valued services and products.
You may also like to read: Background of Galaxy Chocolate - The Complete History
Improvement Measures and Recommendation
Tesco and its management are keenly inclined towards company's growth and development. Thus, the recognised problems and their suggestive measure are managed by company by using certain managerial approaches and making improvement in operations of Tesco. The first approach which is strong and productive enough for Tesco in case of managing its operations and making improvements is of using Continuous Improvement Approach (CIA). This process is all about and revolves around improvement and improvisation made in products, services and operations of Tesco on an ongoing basis.
Experts Are Listening! Have doubts about academic writing? Clear all of them in a minute! Call the experts and get your answers immediately! Dial Now!
Contact Us
Another aspects to improve for Tesco to be considered is concerning with training and education management where employees are made more aware about the processes and operations in a critical manner for making the best of development. Employees are a key for success of a firm and Tesco can be made more and more productive as well as impactful over others in market by using the approaches of keeping people educated and make them learn often in case of changing environment and upgrading their knowledge.
Related Service: Case Study Help
These few critical steps and stages within the work environment and operations of Tesco can easily and definitely bring evolution within the organisation. Alongside the defects and problems which are being encountered by entity in consideration to its operations can be put down easily.
You may also like:
Analysis of Jones Blair Case Study