Who are Chav
Chav is the common word used in UK for defining those young people who wear designer cloths and conduct some illegal type of activities like fights at streets, passing unwanted comments on others and many other activities which is usefully avoided by good and sincere citizen of the country. These people wear fake jewellery and anything which they can get from sports soccer sale. These types of people usually seen with cheap cigarettes and alcohol. They usually steal bikes and other useful products from others even in front of the owner of that product which they are stealing. An individual can identify chavs easily by their looks because they look like funky and wear massive tacky fake diamond in their ears to show others that they look goods and cool. They basically look in sportswear to show others that they are looking cool. They basically use bad words in their conversation.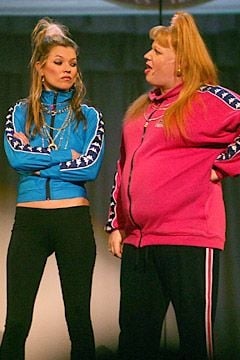 Since we have one of the greatest teams of UK writers, the majority of students prefer to use Case Study Help from our experts. Please feel free to contact us if you need help with your case study.
Origin of Chav
Chav is the word which has its origin from the Romani word "chavi" which means "child". At the last 19th century, the word "chavvy" has existed. According to dictionary of slag and unconventional English, the year of origin of Chav takes place in 1960. This word was then mentioned in Oxford English Dictionary in the year 1998. In the year 2005, the word become popular among common citizen of UK which define them as anti-social and uncultured youth who commonly wear flashy jewellery, baseball caps, athletic shoes and designer clothes. In context of female chavs, they basically wear those clothes which exposes their midriff.
In the year 2011, author Owen Jones describe chavs as "attack on poor" in his book "Chavs: The Demonization of the Working Class". Some of the people also believe that the word Chav is derived from the name of the town which is Chatham in Kent, England, UK. The people believe that the people of Chatham promotes the chavs and their activities.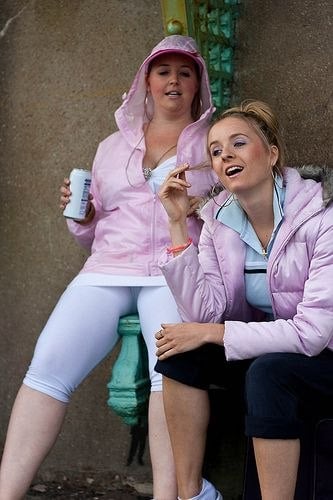 How Chav influences students
Chav has basic influence on students because they attract students toward their activities and looks and teach them wrong things which are not acceptable by society. Students of the middle age group from 12-16 are the main influencers of these chavs and they get easily attracted by them. Chavs basically make friends to these students and then spend time with them and offer cigarettes and alcohols to the students which are not good for their upcoming career. Any type of relationship or contact with these chav community of England can easily ruin the effective life of any good academic student. Hence, the parents and teachers of these middle age children must teach the students about the bad and unacceptable behaviour of chavs. Teaching the children of the middle age group about the punishments they can get by following the chavs and their lifestyle will help the students to avoid following bad habits and low-class culture.
What are main activities of chavs in England
They bully any individual at roadside.
They spend their most of the time with their other chav friends.
They use bad and abusive wordsin their conversation.
They steal the things which they want from shopkeepers and stores instead of purchasing them.
They basically found having cigarettes and alcohols at public places.
They keep some sharp edges objectslike Knife to steal bikes and cars of local citizens.
They make their own gangof chavs and fight with others.
They spend their most of the time at roadsides especially at night to loot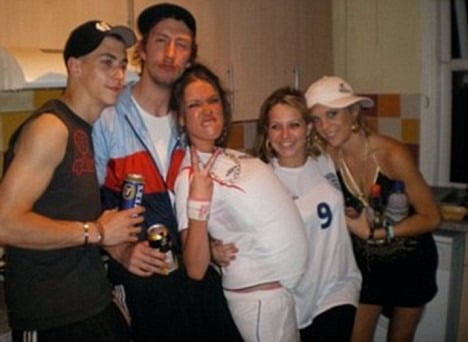 Dealing with chavs teenagers in England
There is no easy answer to any problem and in context of Chavs in England, it is tough to deal with them appropriately. Beside this sincere citizen of England make their own ways as well as use legal procedure to deal with chavs near their area. They directly complain the police if they felt about any unwanted activity which is going to suffer by them due to the chavs surrounded by them. Some of the counselling sessions are held by the counsellors to make the way clear to chav teenagers and highlight that they can make their life much better by studying and getting jobs at good place.
You may also like to read: ALDI Business Model - Stores, Contours and Work Culture
Spotting chavs
Their accessories
Low quality 9-carat thatis must of chavs in England. A thick silver or platinum chain, a thick and funky braceletand few rings in their hand make them identifies easily by others.
Female Chavs wear thick pair of gold earrings which are large in size that they rest on the shoulders of the girls who wear them will get identified easily. Thick gold chains and pendantdesigns like teddy bears, guns, rag dolls and many others will give priority to identify a chav girl.
Taste of Music-
Male chavs listen rap music at high volume while driving at high streets at 15mph.
Female chavs normally listen R&B.
Choice of names-
Most of the chav boy's names are Wayne, Jay, Jake, Dean or Romeo.
Most of the chav girl's names are Crystal, Britney, Chelsea and many others.
Clothes they prefer-
Basically, male chavs choose sportswear which is one of the most popular brand name. They also wear Burberry cap and they also wear white shoes and white socks.
In context of female chavs, they basically wear baseball caps and in the absence of baseball caps they are seen in DIY faceliftwith dyed hairs. Denim with funky tops are favourite dress code for them. They are having few slogans on their t-shirts like "Friendly when drunk" and many others.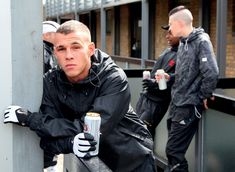 A+ Grades @Affordable Prices!
We deliver all academic papers from dissertations & assignments to thesis, & case studies. 5000+ satisfied students, you could be next! Place Your Order Now!
Order Now
Most searched FAQ
1. What is the origin of Chav according to citizens of UK?
Answer- Basically the citizens of UK believe that Chav get originated from the location of Chatham which is a small town in Kent, England.
2. Why Chav gain hatred of sincere citizens of any nation?
Answer- Most of the people do not like Chavs due to their activities and looks. They perform some unethical activities which are not acceptable by society like stealing, bullying others and many others. They also use abusive words within their conversation with others. They are always found with cigarette, alcohol and even with drugs.
3. How to spot a chav guy?
Answer- Chav people always wear sports clothes with funky designs. They listen loud music's while driving and the chav girls are having dyed hairs with tight high head bun. They also wear fake jewellery such as thick necklace, lot of rings in fingers, funky designed bracelet and many others. The Chav girl wears earrings which touches their shoulders.