Question :
For career counselling, career development programs are organised which are useful for the professionals in order to enhance their potentials. Along with this, wide array of suitable strategies and activities are also provided within the industry in terms of supporting for the career development as it leads to enhance real life career opportunities. Moreover, in career development the useful elements are self-awareness, decision making, opportunity skills and transition skills.
Why career counselling is important?
What are the challenges faced by the career counsellor?
What are the practices to overcome from the suitable challenges?
Answer :
Organization Selected :
Quantas Airways
For discussing career counselling case study some of the effective examples is taken as which are discussed as:
Career Launcher, Mr. Andrew
His Background
Andrew is the 21 years old student which is in the final semester and tends to complete their two internships as first one is the research analyst which is in the Washington D.C. and another one is the marketing executive in the environmental consulting organisation. He continued to work for the part time in the final semester as he has good experience in the volunteer work as the tutor, mentor, treasure and event coordinator.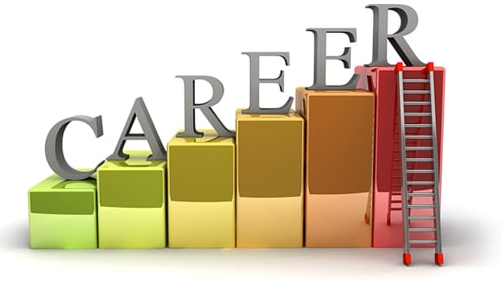 Illustration 1: Case Studies and Success Stories, 2021
His concerns
Andrew has experience in several fields because he had applied for various interviews for the suitable number of consulting positions. Moreover, he also tends to realise that he hate analysis in order to believe in working for the life balance. Moreover, he also stopped undertaking consulting as the career path as it left him uninformed regarding the directions of career. He also worried because his final semester also came closer and for this, the best approach for him is career development specialist for help.
Analysis of Andrew's Verbal and Behavioural Data
The detailed identification of Andrew's verbal and behavioural data was carried out effectively as it tends to reveal that he was the bright and articulate young person who is more concern regarding being more creative instead of just working for the living. He also had more to his life instead of just working. Andrew tends to undertake Myers-Brigges type indicator for the personality test as he neither taken up any other assessments nor has approached as the career counsellor.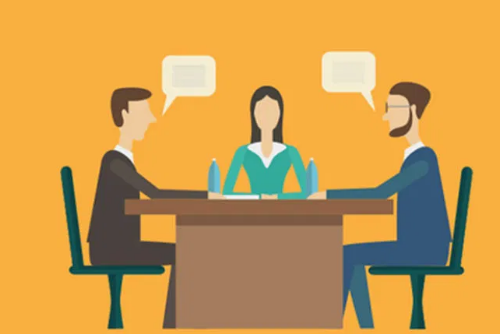 Illustration 2: Career Counselling Case Study: The ocean of promising career avenues, 2020
Outcome of career counselling
Career counselling case study is useful in order to identify the suitable preferences regarding the creativity. He also need to discover the effective variety for the career options including the trade show management, event, conference, advertising, marketing, public relations, brand management and so on. Andrew also tends to explore suitable areas in order to organise helpful interviews that leads to gain deep professional vision.
Objective achieved
After completing the career counselling case study sessions, Andrew also organise an informational interview for the suitable advertising. Moreover, within the period of six weeks, he also applied for two interviews regarding the position of marketing executive. For this, he need to develop clear vision and focus which is applied for the post of his interest in public relations organisations. He also leads to report immediately as he was extremely happy after his working.
Furthermore, Andrew also found that he had learnt the working of end-to-end and also feel that it was getting flat. He also applied for the post of assistant purchaser and also feel more responsible in which suitable alignment with his skills. It tends to undertake the effective combination of assessment helped for Andrew in order to discover that he had particular preference that leads to match with the career related skills sets. He also now able to blend with the prominent interest regarding the creativity with his innovative and unique skills that leads to bring revolution in his career.
Challenges:
At the time of doing counselling of an individual, the counsellor tends to face suitable challenges and issues which are discussed as:
The career identity and self concept is the base for the career choices and for this, people believe that all the types of things regarding themselves and the world that does not have to be true at all. For this, most of the clients are prejudices as they leads to exclude various types of interest in different areas in advance. For this, without having any sort of experience people are convinced that there are few things which are not for them. Hence they does not gain any sort of experience as the large part of the world remain closed to them.
Moreover, for the young individuals, career identify and self concept is prominently impacted by the family and friends by undertaking their own choices.
In most of the areas, schools also try to teach career competencies to their learners and also tends to develop their career identities. For this, the students are also not much ready as they does not have the essential brain structure and experiences.
The career counsellors also does not get succeed in order to answer the questions of their client. For this, the suitable guidance also tends to provided which is not much sufficient in terms of solving the issues of client.
In this, the career professionals leads to hold critical position which is useful in order to solve the huge issues by which is the future work will bring effectively but counsellors are insufficiently equipped in order to cope up with various existing and future career issues.
Visit this sample: Qantas Human Resources Case Study
Practices to overcome suitable challenges:
There are various ways which are useful in terms of overcoming the workplace challenges and also likely to face it throughout their career. As considering the search of job and starting the new role in order to receive an effective promotion. Here, some of the prominent ways to overcome suitable challenges are:
Individual need to remain positive as it is helpful for them in order to focus on overcoming any sort of challenge from the job rejections to their co-workers conflict.
There are number of time when people need help and they ask for it to their friends or supervisor for skilled training and useful assistance that help in order to develop resistance.
People try to divide each challenge in small units by which they can complete rather than trying it as it help in tracking the overall progress by identifying the suitable issues of the project.

or