Question :
"An Auditing case study of Clarinet Corporation" - Company is computer hardware and accessories specialist. Company has experience of over six years in this sector. Company is initially funded through bank overdrafts and term loans. Company also has several significant shareholders as on year ending 31th March, 2020.
What are key observations and issues Identified in companys financial performance?
What are the suggestions and relevant measures/Audit procedure to be adopted by auditor for different issues identified?
Answer :
Organization Selected :
HIH Insurance Limited
Issues Identified: Clarinet has undergone substantial growth during past years, however new rival, Drums Design Company, has entered in market in during current year and acquired large market sharing from Clarinet by aggressive pricing. One of the major clients of the Clarinet has ceased dealing with company as well as has switched business to the Drums. Moreover, a variety of specialized developers from Clarinet also left enterprise and joined their competitor Drums. Considering level of their expertise and experience, Clarinet has considered it hard to replace such employees. Clarinet has recently been told that company's main supplier, which supplies the organization with advanced electric equipment, has ceases to transact.
Want to Hire Expert Writers?
Writing different academic papers can get puzzling at times. Reach out to the best writers of Global Assignment Help and ask for assistance with all types of essays, assignments, reports & more!
Order Now
To distinguish itself from their rest of competitive entities, Clarinet is aiming to create fresh products Corporation approached shareholders for funding this project, but they refused to make investment in the Clarinet any further. The loan taken by Clarinet is term-loans and all repayments are consistently met.
The overdrafts of corporation have been enhanced substantially during this year while company's directors have stated that overdraft facility will due for being renewed during next month and company is confident overdrafts would be renewed.
A cash-flows forecast has been generated by directors that reveals a dramatically deteriorating situation over the next year. They are optimistic that new products have been produced and feel it is inappropriate to render any disclosures about the current issues (going concern) in financial statements in view of their business history of substantial growth.
At year ending, Clarinet also reported by one major customers that hardware developed by Clarinet for client's online ordering framework is not working/functioning properly. As a consequence of this, the company's client has lost considerable income and has told Clarinet that corporation plan to take court action for losses of earnings against company. Clarinet explored the issue at end of the year and noticed that other work-in-progresses are equally affected and also that stock of company must be majorly written-down. As this failure was found after year ending, the finance director claims that this can be corrected in financial statements for 2021.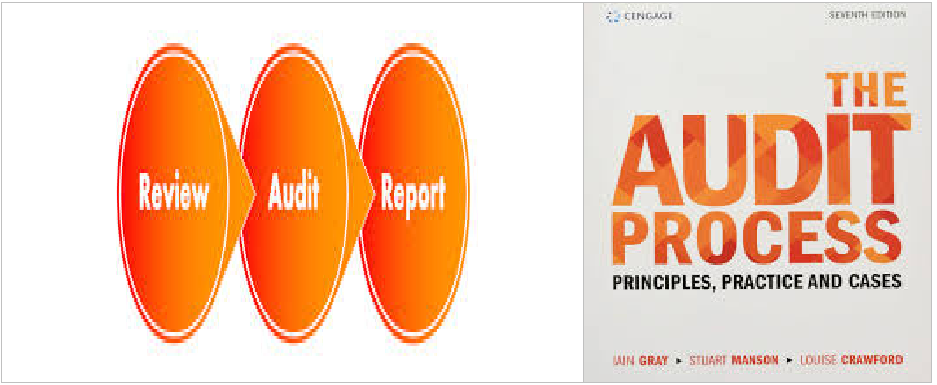 Suggestions and Measures/Audit procedure to be adopted: The range of potential misrepresentation will be regarded and a broad sample of inventories should also be checked to assess possible size of misstatement.
For inventory: Procedures/steps to be undertake with regard to uncorrected misstatement:
For clarify why these stock discrepancies exist, the possible misstatement must be addressed with management of Clarinet Co.
To ascertain that error is material or not, the mistake should be contrasted to the materiality.
If not, so other errors reported during auditing process should be applied to determine whether here uncorrected errors found are still material in total.
The auditors may ask managers to change the stock levels where material, to resolve misstatements found at year ending 2020.
Request relevant written representation for uncorrected errors, including stock errors from company's directors.
Consider audit report's consequences whether inventory errors found are material as well as company's directors fail to make changes.
You can also visit at - Training Needs Analysis (TNA) in Apple
For Going concern:
Listing all possible indicators:
Drums Design corporation, a new competing enterprise, recently entered is same market and acquired substantial market share via aggressive pricing policies from Clarinet corporation. There is possibility that it will influence on potential cash flows when Clarinet corporation continues to losses its market-share level.
Furthermore, in effort to successfully compete there could be strain on company Clarinet to cut their rates, that will influence revenues and cash-flows.
A key client has discontinued dealing with the Clarinet and has switched the business to competitor Drums. This will contribute in substantial loss of potential sales and profits, and there would be a decrease in anticipated cash-flows unless client could be relocated.
A majority of skilful developers from Clarinet also departed the corporation and united with Drums, and because of their competence and abilities the organization has identified it hard to replace those employees. The organization is attempting to develop fresh product and requires adequately skilled supervisors for this project.
Company is unable to obtain funding for their new product development and overdrafts of company has been increased.
Due to failure to online-ordering system, company lost their significant customers.
You may like
Suggestions and procedure to be followed:
Firstly, understand weather company has enough flow of cash by reviewing inflow and outflow of cash from cash flow forecast. Make assumptions from it and discuss them with reasons with management.
Now, understand the margin of safety by doing sensitivity analysis on cash flow in regarding its net cash flow and outflow.
Replacement of loss from new customers whether to be obtain should be discuss with finance director.
They need see whether the level of trade is going to increase in respect with competition with Drum. This could be done by analysing company order books and past year sales. Also, Review the reasonability of figures of cash flow forecast.
Recruitment of replacement specialist developer to determine the loss due to Drum need to be discuss with director.
Agreements are to be revised with bank to understand if there is any breached, especially regarding with overdraft.
Renewing of overdraft is to be done in order to get likelihood of the bank by reviewing bank correspondence.
Reconsider those shareholders who wants to increase investment in company this could be done by review the correspondence with shareholders.
Proper coordination should be made with directors in order to determine that whether they have communicated with financial institutions for creation of new product.
Organizing auditing evaluation with an aim of finding those activities which may show or reduce risk whether going concern concept is applied effectively or not.
Analysis of past years' ending board minutes in order to find out those concerns which can predict upcoming financial issues for entity.
Analysis of past years' ended managerial reports to check whether cash flow is in line or not.
Enquiries should be made of company's lawyers as to determine whether there's any unidentified litigations and seek assessment regarding chances of the Clarinet corporation having for making payments to customers who intention to suing for losses of incomes/revenues.
Taking into consideration that going concern concept is suitable for producing financial statements.
Get a written presentation which confirms about point of view of director that clarinet is a going concern.
Taking into consideration whether extra disclosure needed by IAS 1, preparation of financial reports in regards to of material issues/uncertainties over concept of going concern which must be applied in financial reports.
Also Check: Case Study Writing Help