How to Employ Spatial Order in Essay Writing?
Writing is no cakewalk. If you are a student who has encountered countless essays and write-ups,you will know that no matter how much experience you have it is very hard to master writing completely. So much guidance is provided to us on writing right from our childhood. Young students always wonder: how many rules exist in language and writing? Too many. This is what overwhelms students when they begin to write anything. What if I forget a rule or make a spelling error? One of the most important things that students wish to master is the flow in writing. It is well known that a good flow is all the difference between a well-written piece and a poorly written one. There are some rules and guidelines which exist, that are intended to help you with the flow aspect of writing. Spatial order is one of them. It is a popular method of organization that writers use to paint a clear picture for the reader and communicate their ideas more effectively. Let us start to understand what exactly the method is.
What Is the Spatial Order?
The term spatial means 'relating to space.&rsquo Spatial order is a method or structure of organization that is used in composition wherein the writer presents complete details of a space- from top to bottom, from left to right. This is why it is also referred to as space structure or order of place. The writer here tries to portray a scene as it is or as it was. Imagine an artist painting a still life or portrait where he/she tries to present the subject as it is. A writer employs the spatial order to present the same scene using words. The method organizes words or content in a way that the ideas, details or elements of the essay are directed toward describing it in the order of location. But why would someone need to do that? Read on to understand the purpose of the method.
What Is the Purpose of Spatial Order?
Spatial order is employed mostly in descriptive essays where the prime motive of the writer is to communicate exactly what they have seen or experienced. It helps in various forms of write-ups where an object or scene is described. The method helps to organize content according to the location or placement of objects, which increases the undesirability of the readers. Usually, it is used by technical writers who are given the task of explaining a method or mechanism. Some common examples of write-ups that display the usage of spatial order are manuals of any type of assembly gadget or an architect's report describing the design of a building.
What Is the Difference Between Spatial Order and Chronological Order?
After reading about spatial order,one might feel like it is similar to chronological order. There is a common confusion students have between the two different methods. Although both are methods that can be employed when writing a descriptive essay, they are different. Chronological order, as the name suggests, focuses on time. Chronological order and most other writing methods lay emphasis on time but spatial order almost exclusively focuses on the location aspect and doesn't take into account the time much.
What Are the Spatial Order Signal/Transition Words in Spatial Order?
Coming to how exactly a spatial order works, there are obviously certain guidelines but words play a major role just like in any other method. Most students are familiar with the chronological order. In chronological order, the words firstly, secondly, next and finally function as an indicator of time. In the same way, spatial order has a set of words that help in describing or indicating the location of a thing or several objects within a scene.
Some examples of spatial transitive words are:
Beside
Below
Under
Alongside
On top of
Above
Around
Farther along
Beyond
Nearby
Right or left
In front
Behind
Inside
Between
Outside etc.
Words and phrases like these help the writer to navigate through a piece of writing spatially. It also helps in distinguishing the various parts or elements of an essay. For example- The beautiful cottage was nestled between the trees beside the barn. Here the words 'between' and 'beside' play a pivotal role in indicating the location of all the three objects described- the cottage, the trees and the barn.
How to Use spatial Order in an Essay?
After understanding the meaning, purpose,and transitional words used in spatial order, you must have a fair idea of how it works in writing. As mentioned above, it is best suited to be used in descriptive essays. It can also be used anywhere where instructions or directions need to be given. For whatever purpose you are using it the guidelines remain pretty much the same. Are you a student who's looking for assignment help as they are confused as to how to employ spatial order in an essay? Here is how one can use it effectively in an essay:
Decide on a Topic for the Description
The first thing to naturally begin with is a topic. Before you go on thinking about which words would be best or what order to follow, you must have a clear idea of the topic. Since spatial order is generally used for giving description, instructions or direction, the writer must have a clear picture of the scene in their mind. So, brainstorm ideas for the topic, and once you have settled on one, visualize it before you go further.
Experts Are Listening!
Have doubts about academic writing? Clear all of them in a minute! Call the experts and get your answers immediately! Dial Now!Contact Us
Outline the Order
After a topic has been decided upon, you need to create an outline for it. Since spatial order is all about organization, first you need to analyze every element in the scene that you will be including in the essay. Now decide on the order in which you will be presenting it. The order can be top to bottom, left to right, or right to left- it depends on the writer's choice. The outline will provide a smooth flow to your easy. If you try to employ a spatial order without planning, you are very likely to get confused. Decide on which location or position to start from and where to lead on. This mental map will guide you in writing and ultimately create an essay that is easy to follow for the reader.
Use Appropriate Spatial Transition/Signal Words
As already mentioned, transitional words play the most crucial role in the spatial order. However, there are many transitional words that look and sound similar. Words like under and below look like they can be used interchangeably but they are more suitable depending on the context. Using the right transitional word is important to create clarity.
Follow the General Structure of an Essay
Don't forget the general structure of the essay while writing. It should have an introduction, a body,and a conclusion. The first paragraph of your essay should be the introduction which should explain and give the context of the topic and contain a hook sentence. The next three to four paragraphs should be dedicated to the body of the essay, which describe the subject in detail. Finally, the essay must end with a strong conclusion. Whichever spatial order you choose, make sure you follow the structure of the essay when presenting the content. You must decide when planning the order which information to provide in the introduction, body, and conclusion, respectively.
Need the Perfect Spatial Essay Written Fast? We Can Help!
There are so many kinds of essays students in the USA are assigned that it becomes tough for them to grasp the differences and requirements of each one. Even though you may have theoretically understood how a spatial order works and how to use it to write a spatial order essay, it is still difficult to get it right especially when you're-writing it for the first time. This is why students need essay editing services. Deadlines make it even harder to write one due to the pressure. If you are a student who has a spatial essay deadline coming up soon, we can assist you with it. We, at Global Assignment Help, provide you with subject-oriented writers who are experts in dealing with each kind of essay so you don't have to wreck your mind. When you order an essay from us you get an array of benefits like:
Qualified writers
Delivery before deadline
Free plagiarism report
Free quality report
Professional proofreading
24X7 customer support
Assured discounts
100% Original work
And much more! Download our mobile app and order through it to avail an extra 5% discount on your order.
This May be Helpful:
Persuasive Techniques and Tips of Writing: A Complete Guide
TEEL Structure: Crucial Points to Structure Excellent Paragraphs
Step-by-Step Guide for Writing an Article Review [2021 Edition]
Lowest price
INR 594.27
Get A+ Within Your Budget!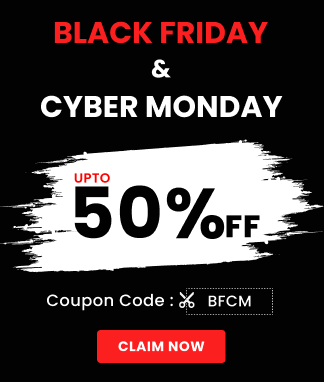 24/7 Customer Support
100% Customer Satisfaction
No Privacy Infringement
Quick Services
Subject Experts
Innovative Documents
FREE Tools
To Make Your Work Original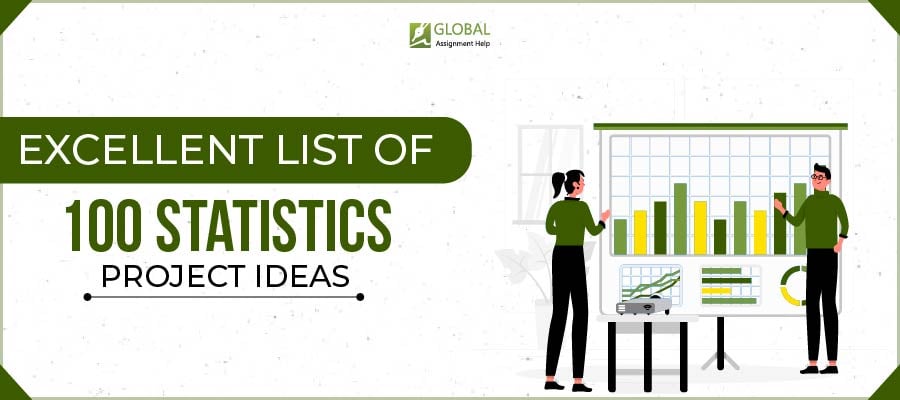 An Expert List of 99+ Statistics Project Ideas for You
15-11-2023
244
16 minutes