The Top 4 Approaches to Ace Your Assignments For Better Grades
Table Of Contents
Assignments are something that scares most of students. There can be numerous reasons behind this. But pupils do not have any other option than to complete these. As without completing them, they cannot score well in their academics. So, are you also one of those struggling with your tasks and thinking can I pay someone to do my assignment? If yes, you are not the only one to do so. Therefore, to help you with your assignments let us take an example and make you understand what are the approaches to work on your assigned tasks.
Suppose, you have been assigned an assignment to write about the impact of social media on mental health. Have a look at the way you can follow to create it; read on to know more:
Firstly: Understand the Requirements
The foremost thing to do is read the instructions carefully and look for the word count, formatting guidelines, and importantly, the deadline.
Secondly: Research the Topic
After going through the requirements, conduct thorough research to gain knowledge and related information. You can do it through academic sources like journals and books.
Thirdly: Create an Outline 
Directly jumping to the writing part is a bad idea, so organize the data you have collected into an outline first in a way to cover the crucial points of the assignment.
After making a structure, use it to write a rough draft of the document. In this, you must include all the main points and supporting evidence.
After creating the draft, you should not rush to submit it. You must read it to make the necessary edits to improve the flow and clarity of your writing. Ensure that your ideas are well-explained, supported by evidence, and flow in a logical order.
Once you have edited and revised the assignment, proofread it to eliminate spelling or grammar errors.
So, it was the brief description of the approach you must follow. But it is just an overview, and these approaches are not as easy as they look. So let us look into them in detail and know how to divide them into several stages. 
An Assignment to Fetch You Good Grades?
Wondering how to create a high-scoring assignment? Transfer all your worries to the experts at Global Assignment Help to lessen your burden.
Order Now!
What Are the Approaches to Writing an Assignment?
There are four approaches, or the four stages, which classifies to make your assignment writing an easy task. Have a look at these:
Approaches for the Planning Stage of an Assignment
The approaches are not only for writing an assignment, but these start from the planning step only. So, this stage further divides into three sections that are:
- Analyzing the Question
Evaluating the question, subject, or topic you have received is the first and foremost thing you must do. In the above example, the topic is: how social media impacts mental health. So, you must first understand the connection between mental health and social media platforms. In addition, you have to link these two with the knowledge and your opinion about them. It will help you think in a particular direction.
- Deadlines
Once you have analyzed the topic you have to work on and know the relationship between different elements, it is time to consider the period you have. You have to know the deadlines so you can prioritize the tasks accordingly. It is so because I do not have only one to work. Deadlines become more crucial when you are a professional student pursuing a higher degree in a field like MBA and more. It is why professional services like MBA assignment help are gaining popularity.
- Time Management
Once you are well-versed in the deadline for a specific task, you can manage your time accordingly. To do this, you must evaluate all the assignments according to priority. Considering this, you can prepare a schedule and assign a time limit to the tasks. You can also create fake deadlines to have a buffer in case you get delayed. After the approaches for the planning stage, move ahead with the approaches for initial writing stage:
Approaches for the Initial Writing Stage of an Assignment
- Research
Research is a crucial process that you cannot ignore or take for granted. Without researching thoroughly, you cannot move ahead, as it is impossible to have all the information or the correct one. It is why you, need to do this to have an in-depth understanding of the topic. It will give you a broader vision and a different perspective on the topic. Taking the example mentioned earlier, you might think that social media can only affect children's health, but through research, you will learn that it affects adults too.
- Create an Outline
Once you have gained information on the topic to work on, it is time to create a structure. It will act as a road map and guide you throughout the writing process. It will ensure you do not forget or miss any hints or information in the flow. It is why assignment help services have the facility to generate the outline for specific documents.
Approaches for the Writing Stage of an Assignment
- Important Details
Once you have created an outline, you have noted all the crucial points you must include in your document. But, in this step, you must work on these points and explain them in detail. In other words, in this stage, you have to fill in the details in the pointers or the sub-headings you have created in the previous stage.
- Formatting
Not only the information but also the format of the document should be up to the mark. There is a set structure that you must follow for different types of academic tasks. Without a format, you cannot justify the content you have included. It is so because a structure gives direction or a logical flow to the entire content, blending it all. It might be challenging and push you to think about who can make my assignment.
- First Draft
This step is for yourself and not for the final submission. Most students make the mistake of finalizing this as their end product. But if you do so, you are unable to make the alterations and corrections this document needs. This draft can be a complete mess with several errors and mismatched thoughts. But all this is excepted, as it gives an idea about how everything works together and what type of result it creates.
Approaches for the Post-Writing Stage of an Assignment
- Edit
As you already know, you do not have to submit the first draft that you have created. It is because you have to edit it before finalizing it. In the editing, you have to focus on the spelling, formation of the sentence, structure of the document, typing errors, capitalization, sentence formation, content relevancy, and more. These might look like minor mistakes, but they can add up to become a blunder in the end. Therefore, you should read your document thoroughly to identify these.
- Proofread
After you have edited the document and corrected all the minute mistakes, you need to read it again to work on the errors left while editing. You can do it to rectify the issues that might be skipped in the editing part. To do this, you have to re-read the content one more time.
- Citing
It is the last and final step you must work on before submitting the document. It is another crucial step, as without it your content might be considered plagiarized. When you cite the sources you referred to, you make them authentic and credible. There are various styles that you can follow to cite the sources you have taken into consideration.
So, until now, you must have understood the approaches you can apply in the different stages to create an appropriate assignment. Move ahead to learn why the following are essential:
Why Are the Approaches Necessary?
Planning is not only important for the assignment; it is crucial for every task you do. But as much as academic tasks can fetch you good grades, you cannot take this for granted. Without following these approaches, you might lose track, as assignment writing is a lengthy process. If this happens, it will lead you to a last-minute rush and mess up things. To avoid the hustle, you must follow the necessary yet simple approaches to working on your academic tasks. These above-mentioned approaches will always ensure that you do not lose track of or get diverted from the defined path. Move ahead to know the tricks to do the assigned task with more efficiency:
Creating an Essay Is Not Your Cup of Tea
Drafting an essay is not in your area of interest?" Do you not know the format to create an essay? Do not have enough time to research for an essay? Do not worry! The essay typer tool of Global Assignment Help is will help you to solve all your problems in that you face while drafting an essay.
Use Now!
Tips to Make Your Assignment Stand Out
Structuring an Assignment
To structure any assignment, you have a long list of details and guidelines that you need to follow. This requirement can either be defined by the professor or you can go with the general ones that are acceptable all around. But the fact remains the same: you must follow a specific outline to work from, as without this, you cannot make a flawless document. A structure guides you on a track that leads you to your final destination without any hurdles.
Deconstructing Your Question
Deconstructing the question or the topic you have is the foremost thing you must work on. It does not mean changing the meaning; it means focusing on the crucial points or words and keeping aside the less important ones. Doing this will help you focus on the information and leave the rest aside for a particular time. By doing so, you will be able to work in a specific direction and not get diverted. These are the tips you need to know if you are in the technical field. It created trouble for students, and therefore, they sought technical or programming assignment help from professionals.
Develop a Plan 
Planning is a step that can be tricky sometimes, and this is so because not all students can justify doing this. They might allow too much or too little time for a particular task and realize it later. Other than this, skipping this is even more dangerous. It is so because a plan gives you direction to move in and tells you how much time you have to give to a task.
Work with Your Skills
Learning new things is good, but sticking to the already-known ones is not bad. Many a time, students try to learn new things and get diverted from their aim. To prepare an effective assignment, you must maintain a balance between learning new skills and using the older ones. It will help you complete your task quickly and make it productive.
Meet the Requirements
Meeting the requirements is one thing that you should never skip, avoid, or ignore. If you do this, you cannot be successful in writing the document. When your professor checks or evaluates your assignment, they will first have an overview of the requirements they have mentioned and then move towards the content part. It is why you must follow all the directions they need.
Check Your Output
So, till now, you have done all the things you need to do, only thing you are left with is the checking part. In this, you need to give a glance at your entire work to make it error-free. This step ensures that you have combined all the things and blended them perfectly. So, after knowing the tips, have a look at the pros our experts have:
How We Help You to Make an Appropriate Assignment?
High-Quality Documents
Experts at Global Assignment Help never let you down by compromising on the quality of the work. They put all necessary and possible effort into the document to give you a perfect one that can help you score highly.
100% Original Content
It is another concern that students have while seeking professional help. As professors require unique content, our goal is to provide you with an original document. To make it possible, our experts conduct thorough research and write from scratch.
Timely Submissions
As discussed, time or the deadline is the most crucial factor, and that is why our writers will never miss a deadline, no matter what happens. They double-check their work and ensure it is completed and delivered on time.
24*7 Availability
Doubts do not arise according to the time; therefore, we provide our services all day and night. Our 24-hour customer service can resolve your queries even at late hours. You should not hesitate to get in touch with us for assistance with your dissertation.
Affordable Costs
It is a fact that students are low on budget and require a low-priced service provider. Therefore, we provide the services at a reasonable cost so that everyone can acquire our services. It does not mean that low cost means low quality.
So this is the most basic yet effective approach you must follow while working on any assigned task. Without using these, you might have second thoughts to pay someone to do my assignment. This write-up will equip you with approaches that can help you to manage your work and guide you in the right direction.
Also Visit: 
Lowest price
INR 594.27
Get A+ Within Your Budget!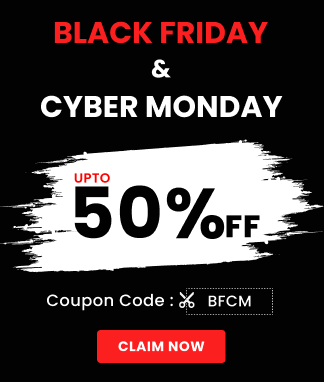 24/7 Customer Support
100% Customer Satisfaction
No Privacy Infringement
Quick Services
Subject Experts
Innovative Documents
FREE Tools
To Make Your Work Original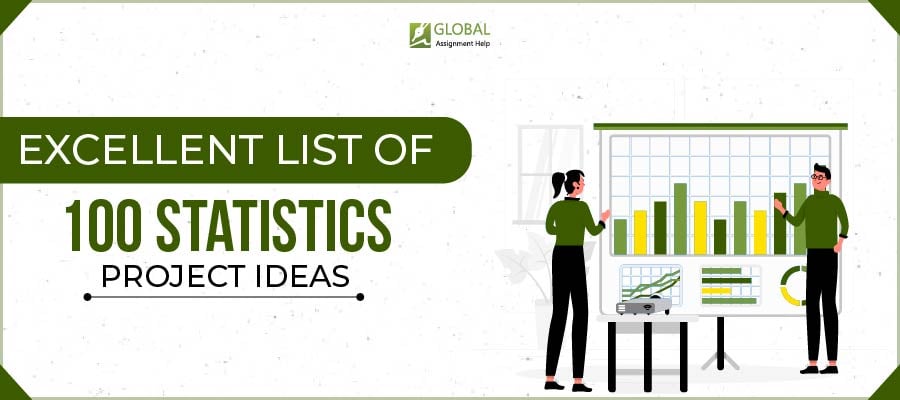 An Expert List of 99+ Statistics Project Ideas for You
15-11-2023
207
16 minutes