All You Need to Know About Narrative Essays
Table Of Contents
It was the last day of school. Vanessa was quite happy. But at the same time, she felt a little tense thinking about the admissions processes of the shortlisted universities. After reaching home, she went through it and thought to herself. Finally, the time has arrived to fly from the nest. During this thought process, she realized two more things. She was clear about her choice of course but worried about the whole procedure of getting into the college. Her main concern was writing an impressive admission essay, as she was not very confident about her written communication skills. She noted that the majority of the colleges demanded a customized write-up that personified the reasons for choosing the study area. She was not aware of either the storytelling techniques or how to present her thoughts. Suddenly she felt anxious and thought to herself that she should seek guidance. The last date to apply to a few colleges was quite near. If you are in a similar situation as Vanessa and don't know how to write a Narrative Essay that can help you enter your dream college, approach experts. But before that, familiarize yourself with the basics of essay writing. Also, know how to write a Narrative Essay and the correct way to approach it.
What is an Essay?
It is a short piece of writing that describes a particular topic in detail. It includes information based on facts, figures, and evidence. Along with your thoughts, an essay consists of the views of the other authors about the topic. The length, purpose, type, and motive depend on the total academic requirements of the course and the instructions allocated by the professor or university. Besides these factors, there can be some other points that may play a crucial role in drafting the essay. The guidelines that need to be followed can be different every time. For example, Your teacher can ask to emphasize a particular component in the write-up. They can allot it and ask you to elaborate on it. After reading this information, you must have gotten a basic idea about essay writing. Now, if you think there is only one type of essay, then you are wrong. There are diverse types of short pieces of work in academic writing. Get a brief idea of them by quickly browsing the information below.
Types of Essay
There are numerous types of essays involved in academic writing. For instance, there is a descriptive essay. It informs the readers about a particular subject through a detailed description of an experience. Then there is the argumentative kind of essay. In it, you try to form an opinion. For that purpose, evidence-based data is used. There are many other kinds of essays. The narrative type of essay is the most popular among all of them. Now you must be wondering what it is and how to write one. Well, you can find all the answers if you keep reading. Before reading more about Narrative Essays, you can first understand the categories of essays.
What is a Narrative Essay?
A Narrative essay is a short piece of writing that allows you to express your personal experience and opinion creatively. It involves heavy usage of hyperbole, anecdotes, and narration techniques to express an idea and explain something important about it to the readers. Below you can find additional information about types of Narrative Essays in academic writing.
Significance of Narrative Essay 
Essay writing is an art. The sole reason behind writing it is to inform the audience about what you feel and think about a selected area of study. In a Narrative Essay, you attempt to disseminate the important points through the technique of storytelling. You narrate your thoughts through the use of characters, dialogues, and so on. 
Purpose of Writing a Narrative Essay 
Every academic document has a motive behind it. When it comes to writing a Narrative Essay, there is one main purpose behind writing it. The major objective is to engage the reader interestingly. In a Narrative Essay, you strictly avoid any argument or forceful acceptance of your thoughts. Also, know about the three standard structures of Narrative Essay. You try to make the audience understand the topic in a non-monotonous manner. For achieving that, an attempt is made to make the write-up interactive by using mixed styles, formats, and innovative ways of writing. Now that you have understood what this short piece of document is all about, know the details about selecting a Narrative Essay topic. You can choose anything under the sun for this write-up, but a brief idea for choosing a topic is shared below. Towards the end of this blog, you can also read some strong suggestions on how to write a Narrative Essay.
Narrative Writing Essay Topics 
In this type of essay writing, you have the freedom to choose the topic of your choice. There are fewer restrictions in this type of write-up in comparison to other types of short pieces. But before finalizing the theme, think of an incident that involves conflict and emotions. It will assist you in choosing a unique area to elaborate in your writing. But, make sure to build strong connectivity between the introduction and conclusion in your essay. In case you need assistance you can approach academic experts. They can provide essay help anytime to you. Search and read about them online.
Kinds of Narrative Essay
Descriptive Narrative Essay 
Invoking the senses of the reader is the main aim of the author in this type of essay. For that presentation of thoughts is carried in a highly vivid manner. A mental picture is created about the event or the experience by elaborately describing the details. The intriguing diction is used throughout the essay. There are two more popular types of Narrative Essays. Read about them below.
Autobiographical Narrative Essay
The depiction of the real-life experience in an appealing way is the main aim of this type of essay, it focuses on the personal details of the author. You try to connect the reader through an interesting incident that may involve conflicts, lessons, and information about something new. The event you describe may hold importance to you or may even be a life-turning point. The facts included in this short piece are factual.
Fictional Narrative Essay
A fictional Narrative Essay is a unique kind of writing. It allows the author to be imaginative in the diction. The personal thoughts, opinions, and ideas of the author are expressed innovatively. Novels, Folk-Tale, and short stories are the best examples of this type of essay writing. These were some major kinds of Narrative Essays. There are some more that are counted in some universities. For instance, reflective and poetry Narrative Essays. You can search and read about them online.
For the present, read these getaway points before you start writing a Narrative Essay. Try to understand how to write a Narrative Essay through the suggestions mentioned below:
Quick Tips on How to Write Narrative Essay 
Now that you are acquainted with the major kinds of Narrative Essays and fundamental details about them, below you can read some suggestions concerning drafting a perfect Narrative Essay. With these tips, you will clearly understand how to write a Narrative Essay. 
Say No to Fancy Language
The most important thing to be kept in mind about writing a Narrative Essay is this point. You need to avoid over-usage of technical terms. You may unintentionally do it while describing your experience but avoid using fancy words at any cost. It will kill the meaning and value of the incident.
Make Correct Use of Pronouns
The second thing that you need to know about Narrative Essays is respect to the usage of the person. Remember that you need to write in the second person narrative. The logic behind it comes to the connection with the readers. Memorize this tip even before writing.
Use Proper Diction 
The appropriate diction is the third suggestion you need to keep with you while drafting a Narrative Essay. The choice of words should include phrases and idioms from a conversational style and day-to-day speaking.
Avoid Persuasion and Argument 
This is the most important advice out of all. In this type of essay, you avoid persuasive diction and let the readers draw upon conclusions about the topic on their own. An argumentative tone is strictly avoided in narrative essay writing.
Smart Way to Portray Details 
Undoubtedly in the Narrative Essay, you need to elaborate on the personal experience. But at the same time make sure that you do not bore the reader with every movement that has taken place during the incident. Make sure that you portray the details appealingly and interestingly. 
Maintain Uniqueness and Interest 
To make the Narrative Essay more intriguing and engaging, make use of a variety of literary devices. Their proper usage makes the writing more impressive. Metaphors, alliteration, idioms, and other phrases are a few of the popular ones that can be used in the write-up. You can highlight the points of emphasis creatively in the essay through them.
After reading all the above information, you must be feeling confident about how to write a Narrative essay. Bookmark this link and read it from time to time. The suggestions shared here are timeless. If you think you have acquired enough knowledge about Narrative essay writing, but do not have time to write one, you can approach essay writing service experts. They know how to write a Narrative essay and they can quickly assist you with any type of Narrative essay. Since you have read the whole blog, here is the bonus key for you. Not just essay assistance, you can also get paper help from top academicians. Go through the link to learn more about the services.
Lowest price
USD 7.13
Get A+ Within Your Budget!
24/7 Customer Support
100% Customer Satisfaction
No Privacy Infringement
Quick Services
Subject Experts
Innovative Documents
FREE Tools
To Make Your Work Original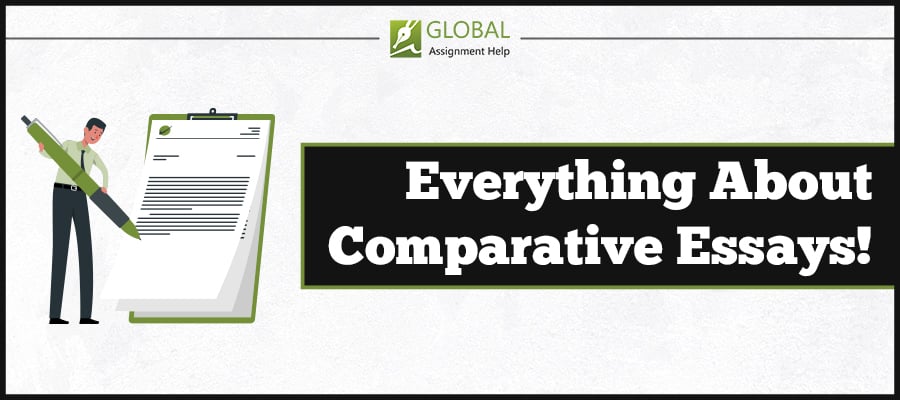 How To Write Comparative Essay Properly? Talk To Our Essay Help Experts.
18-04-2023
225
16 minutes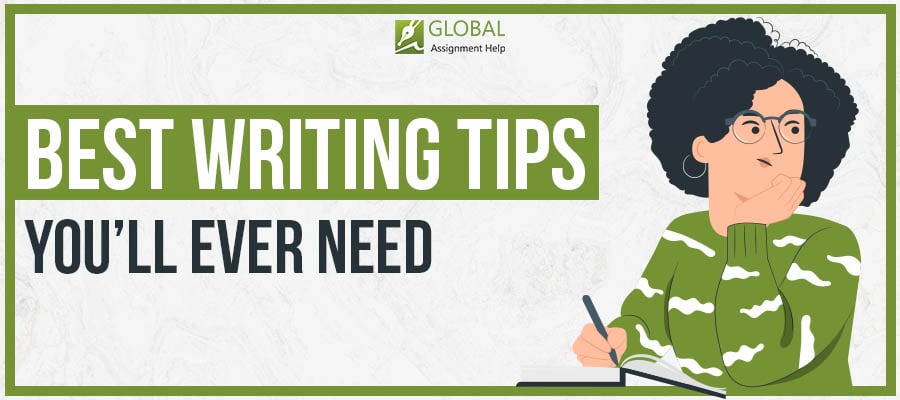 From Topic Selection to Submission: Learn the 14 Finest Essay Writing Tips
27-02-2023
360
17 minutes