How to Start an Essay with a Quote? The Best Ways!
Same as a good movie with a catchy beginning keeps your interest to watch it till the end, similarly, an essay with a compelling introduction attracts the reader's attention towards it and keep them engaged till the end...
But the main question arises, how to do so?
Be patient! Here is the solution to your query...
You can start your essay with a quote that is properly connected to the topic.
Remember, essay writing is not as easy as ABC, so you should not take it lightly, instead focus on some key points so that you can draft a perfect essay with a strong beginning.
A Guide to Start an Essay with a Quote:
Find a Perfect Quote That Matches Your Purpose
Find a quote that must be related to your topic and can be used as a hook to grab the reader's attention. Using a quote that is not related to the topic may distract the readers and they tune out. So, always choose a quote that matches your purpose. But, remember selecting a quote related to your topic is not enough to get good grades, it should be interesting enough to keep the reader engaged throughout the document.
Use Such Quote That Sounds Surprising to the Reader
Everyone likes to read something that sounds surprising. So, try to use such a quote that is surprising for the reader. You can use the following approach :
Use some famous quote, but add some surprising statement to it.
Quote a person that says something unexpected.
Use such quotes that are not famous universally.
So, all you have to do is, use a quote and add some surprising statement to it, so that the reader remains engaged to read the whole content.
Understand Your Reader's Expectations
Of course, everything we write is for the third person. So, try to understand their expectation first, because if you write something that does not matches their expectation, then it's of no use. Know your audience first and then start selecting a quote according to it. Make sure your reader must be familiar with the quote you are using. Always write by maintaining a balance between the quote and the topic by simply assuming, the reader knows everything or the reader knows nothing. Then only you can write a perfect quote for your essay.
Connect the Quote to Your Point of View
The quote is the best way to explain your point of view. So you have to explain, how the quotation is related to your point of view, how it is helpful for the reader, how it is related to the topic, how it highlights an issue, etc. When you successfully explain all the above-mentioned points, then no one can stop you from getting good grades.
Cite the Source Properly
We all are aware of the fact that quotes are remarks of the other authors, so it is very crucial to acknowledge them properly. But, remember when you mention the quotes in an essay, you need to take care of the citation format also. Citing the quote is important because it reflects the authenticity of your work.
So, this is the simple guide that will definitely help you start an essay with a perfect quote. Now, comes the main question - how to use quotes appropriately?
To help you with the same, here are some quick tips you can consider while using a quote for your top essay writing.
10 Quick Tips to Use Quote Correctly
Never cite information from the Wikipedia.
Use quotes from academic sources.
Provide context to every quotation that you are using.
State the importance of your quote in the text.
Always use the exact quotes with proper punctuation, capitalization, and sentence structure.
Never use misquotations as it clearly reflects that you are not dedicated to your work.
Use short and simple quotes.
Never write quotes in your own wording because it is considered as plagiarism.
Collect 5-10 relevant quotes according to the topic and select the best one among them.
Make sure that the quote you are using must be attributed to the original source in parenthesis.
Apart from these quick tips, here are some famous quotes you can consider for your essay writing and can mark an impression on your professor.
Also Read: 7 Rules for Meeting the Word Count of Your Essay!
A List of Famous Essay Quotes Suggested by the Experts:
The world is full of educated derelicts - Calvin Coolidge
The artist is nothing without the gift, but the gift is nothing without work - Emile Zola
Good people do not need laws to tell them to act responsibly, while bad people will find a way around the laws - Plato
The only good is knowledge and the only evil is ignorance - Socrates
In theory, there is no difference between theory and practice. But in practice, there is - Yogi Berra
A people that value its privileges above its principles soon loses both - Dwight D. Eisenhower
So, these are some of the good quotes that can be helpful for you in your essay writing.
Most of the time, we get off track due to the busy schedule, loads of academic tasks, and other activities. At such moments, it is better to avail essay writing help to cover your back or to give you support. So, for that Global Assignment Help is always there to write an essay, proofread it, or rewrite the existing one that too with correct quotations and perfection. Let us know if you need help with your essay writing, homework help, assignment help or any other task.
Lowest price
USD 7.13
Get A+ Within Your Budget!
24/7 Customer Support
100% Customer Satisfaction
No Privacy Infringement
Quick Services
Subject Experts
Innovative Documents
FREE Tools
To Make Your Work Original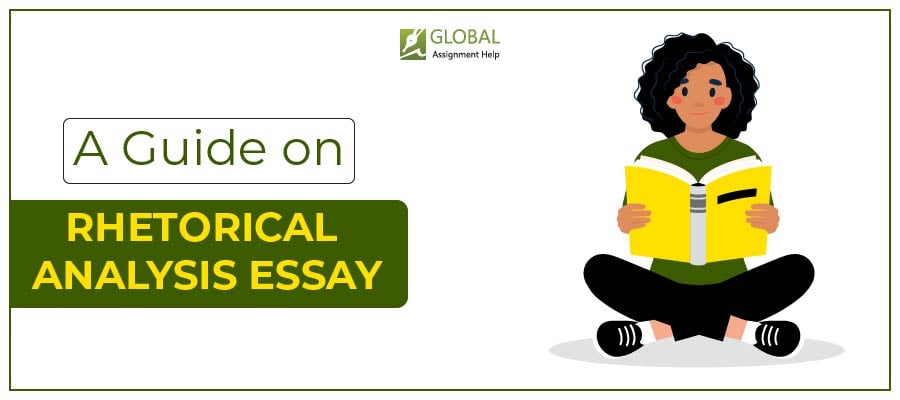 Your 2023 Guide on How to Write a Rhetorical Analysis Essay
14-09-2023
348
20 minutes