Mercutio in Romeo and Juliet

This play can be sum-mend in two groups- The Capulets and The Montagues. The conflicts between these two fulfils play with dramatic interaction and the play's events. This play is wide and very important part of English Literature, the famous Love story for decades and a inspirational story that is Romeo and Juliet.
Who is Mercutio?
Mercutio is an Italian fictional character in famous play of William Shakespeare. This play was of the year 1597 and Mercutio was a close friend of Romeo and has blood relative to Prince Escalus and count Paris. Mercutio was a mingle key between both the Households. The invitation of Lord Capulet's party is the valid reason to justify the link. He also has a brother named Valentine and his nature was loving, funny and being witty. Later Queen Mab demonstrated in the first act that Mercutio's nature of active and has a great sense of humour. At times his humour can be facetious and even coarse and most of time he was very annoying to his friends. He was also very moody, out-bursty and his temper was also high, these keys played crucial role in plot of motions development.
Also Read: James Bulger's Injuries | Case Study on his Brutal Murder
The Role in the play of Mercutio-
This Sparkling and impressive character- Marcutio is Best Friend of Romeo in the play. He likes to have good laugh, enjoy his surroundings with lighten mood, his nature is optimistic and he is very good and loyal friend to Romeo. Whereas, On the other hand Romeo is kind of depressed and lonely character because of the unrequited love story with Rosaline. Mercutio was the one who suggested to Gate-crash the capulet party in which Romeo and Juliet met.
Later on in the play, when is a fight fought between Tybalt and Romeo, Mercutio is the only one being a loyal friend who stands with his best friend Romeo and also fought. For Mercutio this fight of love was unbelievable and he couldn't believe his best friend would sacrifice his honour in this way. So, Mercutio fought Tybalt instead for his best friend duties. The person which is highlighted here is very enlightening and refreshing that when he was stabbed by Tybalt during the fight he attempted joke and said it's just a scratch. Although in the end when he realised that he will not be standing again and breathing in this world, he died cursing both households (Capulets and Montagues).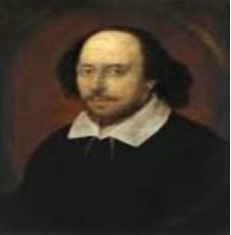 WILLIAM SHAKESPEARE
This Table is a Reflection of the Character:
| | | | |
| --- | --- | --- | --- |
| Why Mercutio have some classified characteristic | How was Mercutio in nature? | Evidence | Analysis |
| Witty | Mercutio always made fun and cracked jokes on Romeo. As he declared that he feels sick and ridiculed about the love Romeo shares with Rosaline and he also said Romeo is claiming 'false Love' . | "Sometimes Dreamers often lie" | The response of Mercutio's after Romeo confessed and also said that he had a dream about Rosaline. Mercutio feels that Romeo's love is not real and ridicules. He also believed that dreams can often lie. . |
| Loyal | Mercutio loyalty is unquestionable. When Romeo refused to fight Tybalt, he decided to fight with instead. He chose to fight for only reason that Mercutio cannot see Romeo's honour to be jeopardised in front of his enemy. | "Will you Pluck the Sword out of Pilcher from the Ears? Make Haste" | This can be reflected that when Mercutio was taking Romeo's place to fight with Tybalt, he can be taunting Tybalt and suggesting him that Romeo is slow with his sword and not ready to fight the enemy. The fact Mercutio told Tybalt to "make haste" will only make Tybalt eager to fight more and suggest that Romeo is a Coward. |
Students who need help with their case study assignments can choose to use case study help services provided by top experts at a reasonable cost.

Arthur Brook's The Tragical History of Romeus and Juliet and William Painter's in year 1567 the entire episode is solely dedicated to Romeo and Tybalt. When Tybalt attacks pacifist Romeo and he was forces to take the sword and fight when Romeo was helpless in defending himself Mercutio came in between to fight against Tybalt. The English poet John Dryden wrote, " Shakespeare has reflected the best skill of Mercutio, and he also said that Mercutio was literally forved to kill himself in Act Third to be murdered by Tybalt. But Mercutio's death scene is in Act III and in scene 1 is the crucial point of the play and it is viciously highlighted and very light-hearted. Mercutio death was very sudden and makes death a Dark Reality for various characters. This has also caused a Domino Effect which leads to the tragic Climax. At the end, Mercutio died by cursing all members of Montages and Capulets. Mercutio has a believe that some specific peope are only responsible for the death and he excludes all the external impersonal force.
Experts Are Listening!
Have doubts about academic writing? Clear all of them in a minute! Call the experts and get your answers immediately! Dial Now!Contact Us
Most Popular FAQs Searched:
Q.1 What is Mercutio's main role in R&J ?
Ans. Mercutio is Kinsman Prince, but his important role in play was being Romeo's friend and being confident. Mercutio's main concern was white flag of peace between both families, the montagues and capulets. Mercutio is the first person to see Romeo in deep love with Rosaline.
Q.2 Mercutio did love Tybalt?
Ans. Although this story hinges on the piece of the love story between "Romeo and Juliet" settling. Kleabanoff directed the "forbidden love" perception which is different and far away from family conflict of Capulet-Montage. Away from politics-free zone, Tybalt and Mercutio has hidden affection for each other become very evident and was designates apart from the play.
Q.3 what does Mercutio Symbolize?
Ans. "Witty, Funny,Loyal and Devoted, these are few words which describes character of Romeo's Best Friend – Mercutio, in the play of William Shakespeare's Romeo and Juliet. This person was not Montague or nor Capulet but he was far more than this family fued, he was an interesting character.

You may also like to read about - Affect of Significant Life Events on Individual - Case Study of Alexandria