As the name suggests, one might think that to write an effective argumentative essay, you require violent or angry discussions in the content. However, they are basically about proving your viewpoint and staying firm against the point that you are opposing. It has to look at a broader perspective, moreover, it should also have a strong base or evidence to prove that point. Hence, understanding how to write an argumentative essay becomes critical for your assignment. Therefore, in this blog, we are providing you with a comprehensive outline for drafting such papers. Let's first look at the meaning of an argumentative essay.
What Is an Argumentative Essay
Every academic paper has various writing patterns and requirements that make them distinct from others. Essays also have a style of approaching the readers. However, they are all written with a personal viewpoint, and each of the types has unique features to present. Writing an argumentative essay requires strong evidence, sources, and citing other works to prove your opinion. Hence, it leaves the audience with no doubt or questions about your credibility. You also save a lot of time in convincing the reader about your opinions. Therefore, a good argumentative essay is always direct in approach and doesn't require much persuasion.
Composing an argumentative essay requires more than just facts. The pattern with which you write also determines the quality of your essay. You are mostly opposing a viewpoint that is wrong according to you. Your entire content revolves around proving why your opinion is evident. Hence, you must understand how to write an argumentative essay structure. It will enable you to follow the patterns and techniques you need to draft such papers. Therefore, in the next section, we have given a brief design for you to understand it better.
Basic Structure of an Argumentative Essay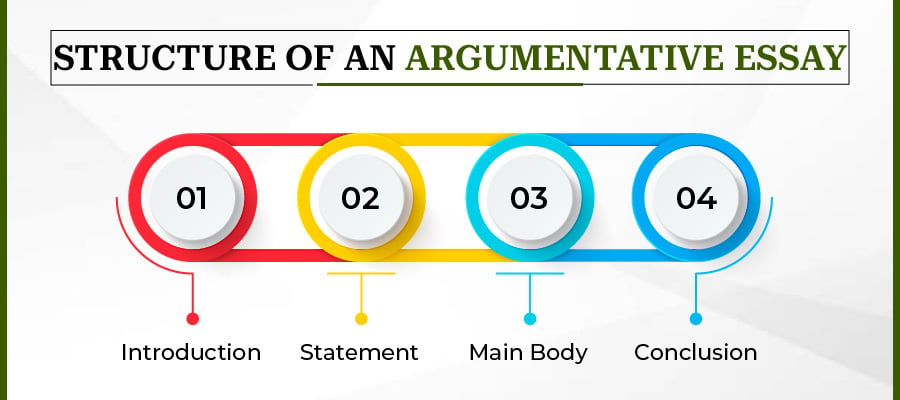 The process of structuring an argumentative essay is a crucial element for the quality of your content. Hence, structuring it becomes essential. The outline of an argumentative essay is distinct from other types of academic papers. You must have a careful analysis of your content flow. It means that your paper should have a systematic order in which you will align your ideas. Therefore, we have given a basic outline of how to write an argumentative essay format that you can follow. It will enable you to write your papers following a guideline.
The structure consists of four paragraphs that include an introduction, statement, body (3 paragraphs), and conclusion. Below, we will discuss the importance of each part; in order to draft an argumentative essay structure.
Introduction
The initial fraction of your academic paper is always about the gist of your topic. You can address it like a usual introduction. It can include the basics of your matter. With this subject, you can open the scope to discuss your opinion in the coming sections. Hence, the tone should be clear and precise. You can now understand how to write an argumentative essay introduction.
Statement
Your thesis requires a one-liner summary of your content. It enables the reader to get an overview of your topic. Therefore, it should be precise, clear, and easy to read. It is not written separately as a heading, instead, it is a part of the first paragraph. Hence, you should not take it lightly while forming an argumentative essay template for your assignment.
Main Body
The next part after introducing your topic and forming a one-liner, is to draft your central theme. Your main body also requires a proper format in which you will express your opinions. It usually consists minimum of three paragraphs according to your content structure. The body of an argumentative essay explains different angles related to your research.
The first paragraph includes the viewpoints of your opponent and why you disagree with them. The next part is supporting your opinion, citing various examples, sources, and texts that support your idea. The last section builds a common ground that is usually a comparison of both opinions.
Your content is bifurcated into a systematic approach to writing an argumentative essay. The main body is the most crucial part of the format and has all the necessary details about your topic. Therefore, it requires deep research and a vigilant approach to draft this section. Furthermore, you will read how to write a conclusion for an argumentative essay.
Conclusion
When you move towards linking your content in the end, it should end on a positive note. Therefore, you should establish a common ground where you can club both sides of a topic. Although you cannot use supporting language towards your opponent, it can be acknowledging. Thus, the conclusion is a middle ground that establishes your reader's trust in you. The crucial aim should be to reach your audience and provide a valid point. Hence, the tone and language in your argumentative essay conclusion should be convincing enough to make your readers agree with your opinion.
With the help of this structure, you can now systematically frame your opinions. It will immensely help you to be fluent with your draft and place your opinions according to the format. Along with the structure, you also need to know the various types in which you can draft your paper. It will help you in sorting your argumentative essay topics accordingly. Therefore, in the next section, we will provide an overview of these categories.

Types of an Argumentative Essay
According to the themes of your arguments, there are different categories you should know to write your academic papers. Below, you will read a brief about the three sections of an essay.
Aristotelian (Classic)
This type of paper proves direct points in the argument. It is also known as the classic type of writing essay. It follows the same approach of a five-paragraph format that includes an introduction, main body, and conclusion. Hence, the central ideas should have supporting evidence, examples, citations, and sources. Your opinions need to be logical and reasonable. Therefore, your content requires this approach to write an effective argumentative essay.
Toulmin
These types of essays usually present complex issues that have no clear truths or when your theme is personal. The toulmin method is a technique to analyze arguments themselves and determine if you can use them for your essays. It requires deep logic to form your content and also claim your views over your opponent's. The structure of an argumentative essay comprises six main areas. They include claims, backing, rebuttal, grounds, warrant, and qualifier.
Rogerian
This type of essay helps to show both sides of an argument as valid. It usually gives your readers two distinct perspectives. Hence, the rogerian method is finding a middle ground, where you acknowledge the validate both, your paper and the viewpoint of your opponent. These types of argumentative essays also follow the basic five-paragraph structure. It includes an introduction, main body, and conclusion.
Once you decide on the base of your theme, the next step is to draft your essay. There are various key points that you need to keep in mind to write your paper. Hence, the next section will discuss finer details that you tend to ignore while writing your paper.
The Process of Writing an Argumentative Essay
The format of an academic paper is effective only when your content is well-written. Hence, after understanding the structure of an argumentative essay, you must know the process of writing it. Below, we have given a list of pointers you can follow to draft your paper.
Brainstorm Ideas
The first step before starting the draft of your paper is to make a list of all the points you want to include. It will enable you to filter out the ones that will form a strong base for your argument.
Thorough Research
An intense study of your topic is crucial in gathering evidence and sources. Therefore, research is critical to write an argumentative essay. It builds a strong base for your theme.
Prepare Draft
After researching your topic, you must follow the format and write your content accordingly. Ensure that you can culminate all the important pointers in your academic paper. It is essential in order to write a good conclusion in an argumentative essay.
Revise Final Draft
Once you have written your content, analyze the areas that you can improve. Your writing style, language usage, and word choice should be at point. It determines the quality of your essay.
Proofread
The prominent part of the steps of writing an argumentative essay is proofreading. Your final draft has to be error-free. You can use various grammar checker tools to ensure that there are no mistakes in your content.

Are You Struggling With Your Argumentative Essay? Our Experts Will Guide You!
We understand that even after going through this guide, you might still face issues with how to write an argumentative essay. However, you can leave your worries behind since you are in the right place. The experts at Global Assignment Help USA are here to provide you with the best essay writing services. Our writers have professional experience in drafting high-quality content for your projects. Therefore, if you aim for exceptional grades in your assignments, you can trust us.
Our editors are highly skilled and trained in delivering the best results as per the requirements of your essays. You can ensure top-notch original content with various services as well. These services include customization of your content and 24*7 assistance until your project finalization. You can also discover different strategies they use to make your essay unique. So, what are you waiting for? Avail our services now and get surprising discounts.
Lowest price
USD 7.13
Get A+ Within Your Budget!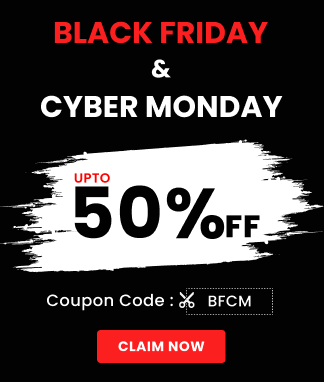 24/7 Customer Support
100% Customer Satisfaction
No Privacy Infringement
Quick Services
Subject Experts
Innovative Documents
FREE Tools
To Make Your Work Original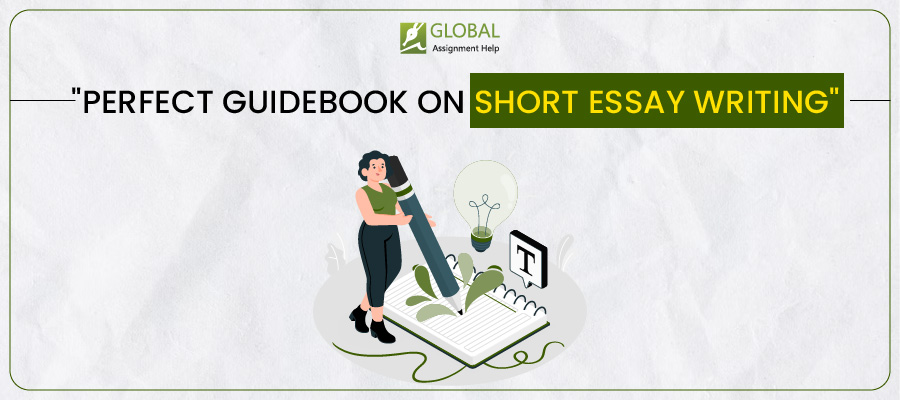 The Ultimate Guide to Writing Outstanding Short Essays
25-10-2023
335
18 minutes