Know the Process and Topics to Make Your Reflective Essay Compelling
Whether you have received an academic task or have to express your experience about an event, creating a reflective essay has always been difficult. Expressing what you feel orally is different from writing it in a proper format. It is why the article has been drafted to equip you with the fundamentals of this type of essay writing. Basics are something where several students struggle and ask someone, "Write my essay online" So, to begin with, learn the definition or the meaning of it:
What Is a Reflective Essay? [An Overview]
A reflective essay is a type of writing in which the writer describes some experience or situation he has gone through. Through this type of writing, a writer has to know about his incident and how it helped him get better as a person. 
Reflective means looking back at the past and comparing it to the present. Therefore, in reflective essay writing, the writer analyses the past event from the point of view of the present.
In this, a writer has to set the direction of thoughts and create them in a logical order. This type of essay writing is the best way to describe one's personal experiences in the form of an essay. Read on to learn the process for making an effective reflective essay to impress your professor:
Get Reflective Essay Help
How to Write a Reflective Essay? [The Procedure]
Here are the steps to make your document fetch you higher grades and make the writing part smoother:
Choosing a Topic of Reflection
To begin writing a reflective essay, you need to select an appropriate topic to work on. There might be several topics on your mind, but you cannot work on all of them. It is why you need to choose the best one for yourself. To do this, try to eliminate the topics you think will not work; this will help you narrow down the search. On the other hand, you must opt for the subject you have more interest in and knowledge of. It can be difficult for you to select alone, which is why essay writing services are gaining popularity recently.
Create a Mind Map
After finalising the appropriate topic, it is time to create a mind map to give you a direction to move. It will also help you to approach your subject in an organised manner. To do this, ask yourself some questions like,
What did the experience make you learn?
Is there anything you would want to change, and why?
What do you feel about the particular experience?
What were the challenges that you faced?
Did you start doing something in a different way after this experience?
These questions will make you think more clearly about the idea for the topic, and you will have a hint of what to include in the reflective essay outline.
Start Drafting 
Sometimes you need to start writing everything you are thinking. It will enable you to include all the information you need to display about an event. It will ensure that you have included all the events and have not missed any of them for the sake of writing in a logical order. You can arrange them according to the time they took place. Therefore, it is advised to create the first draft without any specifications or procedures. It is the best way for writing a reflective essay.
Structure the Essay
Once you have mentioned all the events in your draft, it is time to arrange them in a chronological and logical order to connect them. In this, you have to follow the defined structure, or you can say the reflective essay, to make it easy for your audience to understand. The reflective essay has three major parts: the introduction, the body, and the conclusion. All these will be discussed in detail in the next section.
Proofread and Edit
The last, but not least step to follow is to proofread and edit the entire write-up. It will help you correct any mistakes you might have made while writing. In this, you have to rectify all the grammatical, punctuation, spelling, and formatting mistakes that you have made unintentionally. It might be challenging for many students to correct these mistakes by themselves therefore, essay help from an expert will be the best alternative. It makes your work flawless and leaves a good impression on your readers. It will also make your content flow smoothly without any speed-breakers or mistakes. 
These are the steps you must follow while working on a reflective essay. Following these will make your work easier, and will save you from making any mistakes in your content. Moving ahead in this blog, you can learn how to create an outline for the same.  
If drafting a reflective essay is a nightmare for you, we have got you covered. Experts at Global Assignment Help can guide to make a perfect essay.
Avail Our Essay Writing Services Now!
How to Make a Reflective Essay Outline?
There is a pre-defined structure you have to follow for reflective essay writing. Have a look at it to make your work smooth:
Introduction
Like any other type of essay, writing a reflective essay begins with the introduction paragraph. The aim of this section is to hook the readers and persuade them to read to the end. This section is divided into:
Attention-Grabbing Starting
It can be a statement, a question, or a quote that seeks the attention of the reader. You should craft it in such a way that the audience wants to read more. It is the motive for creating a reflective essay introduction.
Overview of the Subject
In this, you need to give an idea of the topic you are working on. In this, you have to include a brief about what the essay will consist of and what is the motive to draft it. In addition, you can look at the finest essay writing tips to make a reflective essay effective.
Thesis Statement
It will build up your argument or question and discuss the hypothetical results you have been assuming. This statement includes the place, events, thoughts, and experiences described. 
Body
It is the next section in which you must elaborate on everything. To start this, you need to mention the central theme of the essay, followed by other relevant information. This section is further divided into three paragraphs: 
1st Paragraph
It will include the events, persons, and places. To do this, you must define all the events in chronological order to make them easy to understand. 
2nd Paragraph
This paragraph will include all the main issues of the topic. You should use quotation marks or cite the sources to use relevant information. You must mention relevant examples that took place in this specific period. To do this, there are reference generator tools available online.
3rd Paragraph
This section will include your personal opinions about the specific event. You have to include the supporting elements to make it authentic. In this, you will also discuss the lessons you learn from the event.
Conclusion
It is the last paragraph of the reflective essay, which includes the summary of the entire write-up. The purpose behind creating it is to bind everything together and give it a finishing touch. It is divided into two parts, which are: 
Summary
In this section, you will provide a brief of the whole piece and will not include any new points here. In this, you will add only the crucial pointers that will make the reader research further.
Thesis Statement
In this, you will restate the thesis statement you created at the beginning. It must be concise and focus on the information. It also tells the readers the final opinion of the reflective essay.
It is the blueprint that you must follow while drafting this essay. You can walk through the trending topics on which to write an essay and make it stand out with the help of this blog. Read along to know more! 
Trendy Reflective Essay Topics for College Students
From the long list of topics to choose from, we have hand-picked some of the best for you to make your work easy. Have a look at the hot reflective essay topics for the next write-up: 
General Topics
Listed below are the commonly used reflective essay topics:
As a believer, have you ever had your faith challenged?
Do you believe in life after death?
Can you imagine a world without religion?
How Covid period changed the education system?
When can you say that democracy failed to be effective?
Do you think mental health issues must be treated as public health issues?
Have you ever gone through peer pressure?
Have you personally witnessed any social change?
How do your values affect common beliefs?
What are the roles you perform in society?
Have you ever been a part of a protest? 
Trending Topics
Here are some of the good reflective essay topics that are trending in recent times:
College life as a science student
How sleep-cycle affects your mood?
Habits of topper students
How does a movie impact college students?
What is the role of family relations in our lives?
What is the impact of social media on relationships?
Which place do you always try to avoid, and why?
The moment when you were proud of yourself
Your favourite chill zone with your friends
What is the most unexpected gift you have received, and from whom?
Did you ever spend time with your family without a cell phone?
These were some good reflective essay topics from which you can choose the most appropriate for your next write-up. To move ahead, you will be witnessing the illustrations to guide you in creating an impressive essay. These are drafted by professionals to make your way to success hurdle free.
Contact Essay Writer
Struggling to Create an Essay? Hire an Expert
Now after reading the blog, you are equipped with the fundamentals of creating a reflective essay. Consider how experts of Global Assignment Help can assist you to polish it to make it stand out from the crowd.
Our assignment help professionals will create the document from scratch to ensure 100 percent uniqueness and originality.
In addition, they will follow an in-depth research process to use authentic information and the icing on the top is they provide their services even at odd hours. Other than this, we have several tools like essay typer, plagiarism checker and more to make your work smoother.
Lowest price
USD 7.13
Get A+ Within Your Budget!
24/7 Customer Support
100% Customer Satisfaction
No Privacy Infringement
Quick Services
Subject Experts
Innovative Documents
FREE Tools
To Make Your Work Original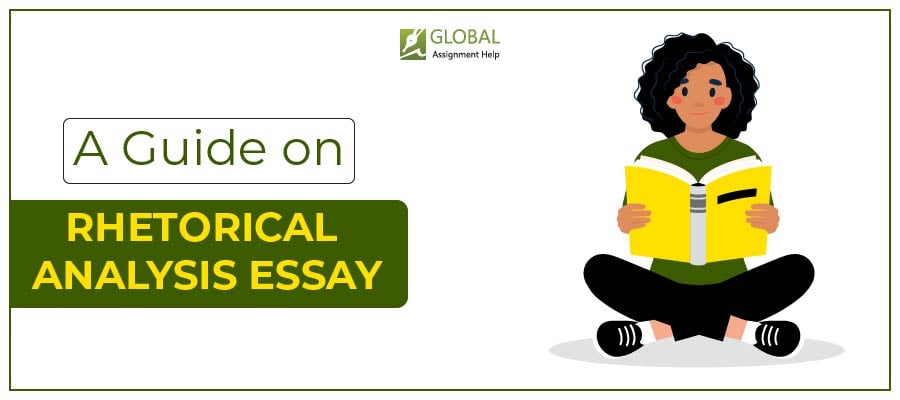 Your 2023 Guide on How to Write a Rhetorical Analysis Essay
14-09-2023
311
20 minutes