Question :
Psychology is defined as the study of behaviour, mindset and some specific set of action for activities which is done by any person. In this report overall analysis is to perform on psychology of a person towards drug addiction.
What are the various aspect of psychology towards drug addiction?
What are the different challenges faced by psychologist towards drug addiction?
What are the various approach is taken to improve psychology towards drug addiction?
Answer :
Addiction is defined as the use of any matter, substance or fully engaged in such behaviour which is rewarding effects and provide a repetitive behaviour. This repeated behaviour include activity, despite detrimental situation. Addiction may involve the various use of material such as alcohol, inhalants, regular use of opioids cocaine and nicotine and this addiction also include gambling which do not consider as drug addiction. There is basic evidence that show the addictive behaviour which share neurobiological feature. They intensely involve brain pathway which have major involvement of neurotransmitter include dopamine. This neurotransmitter help a person to keep motivated and drive him in an positive state of mind. As per the psychologist there are number of theories are driven but conclusion are arrives as same that when a person is engage in an activity for a long time. It will turns automatically into hobby. This habit is pleasurable but can not stop it during doing. This behaviour of a person is considered as a addiction. As an example when a person is drink to the point of alienating friend and family and or losing job, this drinking habit is persist for long and create continuous drinking, as per this person thinks that this drinking help him to overcome and relax mind and body. There is also a perspective to release of stress by doing these drugs. At initial these thing and drugs are normal but at regular use it became habit and while negotiating this habit, the body will show withdrawal symptoms.
Addiction of a particular substance or being in any particular situation is been covered in most complex field of mental health. As per recent researches it is analysed that treatment of addiction is a difficult task with existence of trending controversies. Continuous consumption of addictive products such as drugs and alcohol may lead to physical or psychological problems in a human body. As drug addiction on rise, psychologist took the command to control this addiction by use of various psychological mental health techniques. Given with psychologist are been provided with special training which enables them to posses expertise in treatment of alcohol/drug problems. However, there are various challenges faced by psychologist in treatment of drug addiction. Sometimes taking care of people facing high stage of addiction becomes very complicated to psychologist as they freak out and also don't shows interest in taking proper medication as suggested by psychologist. It becomes hard for psychologist to follow their desired way to treat addicted people as their daily consuming habits builds hyper tension in their minds and also sometimes causes physical illness. Psychologist don't take helps of medication for providing treatment as it avoids any chemical reaction in human body. They have to go through various difficulties while dealing with treatment of people with addiction.
The consumption of various drugs and alcohol worth for up to $600 billion of cost, people after bearing that much cost don't intent to leave drug addiction and they avoid taking treatment that may release them out of this death trap.
Visit this sample
Registration Of A No Liability Company
Koehler v. Cerebos Australia Limited
Various social organisation have intended to built drug free nation which helps an individual for fighting this addiction with use of natural psychology techniques and providing them with proper medication. This medication technique is totally based on various aspect. There are changes in behaviour which access different condition of psychology. So, sometime it hard to find the psychology of any addictive person because their split personality. This challenges are usually faced by psychologist to understand.
You may like this
For the improvisation of addiction, firstly they are treated like a chronic disease in which people cant simply stop using drugs for a few number of days and this cane be cured. Most patient and treated for long term or repeated care to stop using drugs and help them to recover their lives. Addiction treatment help the person like they stop using drug, stay drug free environment and be productive in the family, at work and in society, these are collaborative studies of psychology where people want to maintain the decorum of society which is drug free. The treatment approaches are effective treatment addresses all of the patient needs and not just his of her drug use, counselling and other behavioural therapies are major commonly used form of revised treatment. The first line of treatment which medically detoxification is only stage of treatment for those who is suffering critically from addiction of drugs.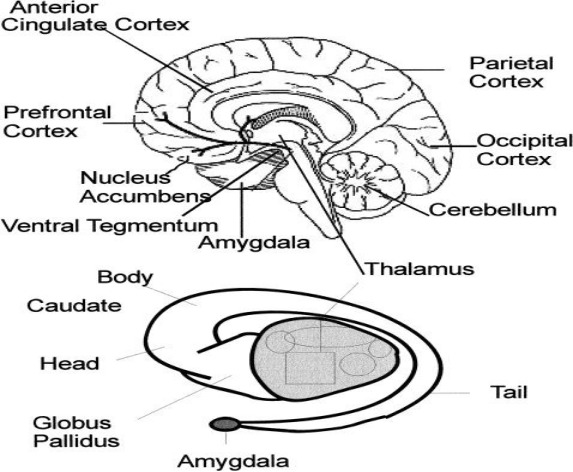 As per this there are various option which is being take successfully in treating drug addiction including behavioural counselling, medication and medical devices and application used to treat withdrawal symptoms which help delivering to patient. In this the long term follow up to prevent relapse. In which relapse prevention help patient to use medication to re-establish normal brain functions and decrease craving. There are number of drug addiction and their treatment care available which is opioid, tobacco, and alcohol addiction. In which recent research are going by scientist to develop new medication to treat stimulant like cocaine and cannabis addiction. The psychological approach are taken to improve their behaviour. This help patient who is addicted in which this approach turn their behaviour and attitude related to drug use, increase healthy life skill and also persist with other form of treatment include as medication.