Essay Typer Tool Or Expert Writers? 3 Points to Help You Make the Decision!
The dilemma of making a choice has become the essence of a student's life. At every stage of their career, they are burdened with some of the crucial decisions to make. From choosing a college to the area of study, everything has to be decided by the student, and the worst part is that if the decision goes wrong, there's no turning back. Confusions block the way for a student in all walks of life, and one such confusion is that students are facing nowadays is to decide whether they should rely on available academic tools or they should take assistance from expert writers.
One of the best examples of this confusion is the choice of students between an essay typer tool and an academic writer. You see, writing an essay is a tough nut to crack. You can try and try, but there will be things that you might miss out on. Asking for assistance is a must. With the advancement of technology, some tools have emerged as helping hands for the students. Some students like using the tool, as it helps them finish the task faster and all by themselves, while others stick to their regular academic writers as they love scoring well without having to break a sweat.
Both the approaches are equally effective, but the decision of choosing between them varies from personality to personality. You are not wrong if you choose an essay typer or a professional writer. However, the decision depends on many factors and is taken after analyzing all the factors. In this blog, we are going to discuss what option is better for you and how you can make the most out of every opportunity.
Without any further ado, let's start by understanding where these options stand on an individual level. Let's begin!
Experts Are Listening!
Have doubts about academic writing? Clear all of them in a minute! Call the experts and get your answers immediately! Dial Now!Contact Us
How Does an Essay Typer Tool Works? A Brief Overview
Many students are unaware of how the tool works as it is a new addition to the family of utilities made for academic purposes. Students have recently added plagiarism checkers and grammar checker tools to their must-have list, and with the introduction of an essay typer, the list is all set to be updated. The principle behind the working of the tool is simple, you feed it the input, and you get your outputs. There are three steps involved in using an essay generator, these are -
Insert Your Topic
Select Your Introductory Paragraph
Generate Body Paragraph & Conclusion
For more details on the process, you can move to the essay typer in the tool section of our website. Global Assignment Help's essay generator tool is one of the best ones available for free to the students. You can experience the quality and usability firsthand.
How Academic Writing Services work? Are They Any Better?
While the concept of an essay typer tool might seem a bit new to the students, academic writing services have been around for decades now. The way this works is effortless for the students as all they have to do is reach out to a website like ours that provides professional essay writing services and shares the requirements. The majority of students who have used these services state that this is the easiest way to score well in academics and maintain a flawless scorecard. Just like the application, this also has the same 3 step process to be used. However, these steps require way less effort. These steps are -
Fill the Order Form - The first thing you have to do is fill a form. It holds all the information about the essay that you want to order. You have to mention your requirements, the urgency, and other information to make the writer aware of your expectations.
Place the Order- After You have filled the form, you are required to add guidelines and fill in your details related to identity and email address on which you want to receive the finished document.
Make Payments & it's Done - After the above 2 steps, you have to make things official by paying for the order. These services are not free of cost as you are practically hiring a writer to help you out. Once you have done it, you get your finished document according to your deadline.
These services are better than any tool as there is the direct involvement of an expert writer. While the results that these writers deliver seem superior so far, you can not deny that it costs a few bucks, and not every student can spend from their budget to fit in academic services in their monthly expenses. Well, there are 3 major factors for consideration. The next section holds them all so make sure you read it till the end.
Want to Hire Expert Writers?
Writing different academic papers can get puzzling at times. Reach out to the best writers of Global Assignment Help and ask for assistance with all types of essays, assignments, reports & more!
Order Now
How to Choose Between Both of Them? 3 Factors Worth Your Thought!
Now here is the most important thing that you need to understand. Every student has different priorities in their academic and personal life. The decision of choosing a tool or a service is deeply connected with what the students prefer in their lives and what factors play a crucial role for them. If you are stuck, here are three factors to consider that will help you make the decision and clear all your worries.
Your Working Ability-
A lot depends on your dedication to the task. If you are ready to take up the task in your hands and go through every aspect yourself, the tool can be a good option as you get to choose the paragraphs on your own. On the other hand, if you feel disinterested in working on the essay, the best option is to let an expert take care of your work.


The Time You Can Spend-
Time was, is, and will always be the ultimate deciding factor for the students. Both the options have the potential to deliver the document faster. However, as mentioned in the above point, your participation is a must. The expert writers follow the deadline given by and deliver quality in that bracket. However, while using a tool, It is you who sets the boundary. If you can sit for a while and generate meaningful full paragraphs, the tool is yours but when it comes to shortage of time and urgency, writers should be your go-to option!


Whether You Can Afford it-
Now, this is the biggest factor that makes the decision easy. Hiring a writer costs you a fee, and using the tool is free. If you do not have any conditions affecting you, but money is a problem, using essay typer online for free is the ultimate choice. There are no doubts about it.
Whenever you get stuck in the dilemma, use these factors to simplify the process of decision-making. Both essay typer tool and essay writing experts are good options to get help with your task it is just the perspective and conditions that make the difference.
This brings us to the end of this blog. As you might have got an idea, the choices make a huge difference, and that is why it is always better to take wise decisions. One more issue that bugs the students is the fact that students are unable to find reliable sources to get these help options. Well, for that, Global Assignment Help is ready to assist as you do not have to go anywhere else. We are pioneers in delivering quality essays, and we also have a free-to-use essay typer tool! All of it under one roof! Make your mind, make your decision and let us help you out with whatever you choose.
We hope this blog helps you make your decisions wisely. Always remember, it is the intention that matters! Good Luck!
You may also like to read: How to Use Essay Typer to Write Lengthy Essays? Introduction & How it Works?
Lowest price
INR 594.27
Get A+ Within Your Budget!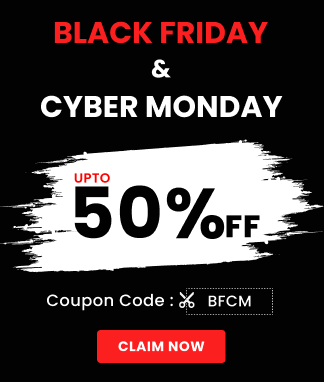 24/7 Customer Support
100% Customer Satisfaction
No Privacy Infringement
Quick Services
Subject Experts
Innovative Documents
FREE Tools
To Make Your Work Original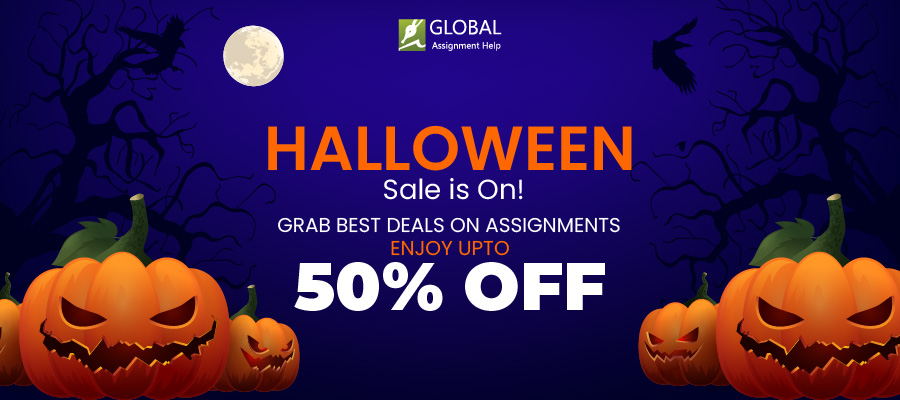 Spine-Chilling Offers on Assignments | It's Time to Save More!
30-10-2023
5323
11 minutes