How to Handle Negative Trolls on Social Media Platforms?
Life on social media can be really hard as there may be a plethora of people with whom your thoughts collide. You share your experiences and pictures, and no matter how real and beautiful they are, a few people criticize them, some even troll you, and this eventually becomes a reason for a disturbed mind. The experts providing assignment help services have conveyed that the social life of scholars, both physical and virtual, greatly influence their academic life. These influences can also have an adverse effect if they are not resolved as soon as possible.
Some experts have come forward to provide a few tips that will help you stay least stressful while being active on social media. Take a read through the points given below, and know more about them:
Be empathetic
If you have the right to share things on the social media that seem pleasing to you, then the other party also enjoys similar privileges and is free to share his/her views on the same. Do not bombard them with hateful messages or vent your anger on them, instead try being in their shoes and understand what is pissing them off. You'll find the answer, and eventually, you will be capable of replying sensitively.
Do not continue the argument
You can easily end the ongoing rage if you act smartly, but if answering the one who has started the argument is more important for you, then ending any conflicting situation will be an impossible task. Always remember social media is not a platform to fight, and thus it is futile to get involved in any argument.
Make them feel heard
Your action is of utmost importance in ending the negativity. If you make the person arguing feel heard and acknowledge what they are saying, then they will not comment or poke any further. This will end the argument in a jiffy.
Provide the facts
Most of the conflicts arise because there is some error in facets or the figures. If you think you're right, then just provide the accurate one, and the entire argument will end at the drop of a hat. However, double-check your facts as providing the wrong ones will further give rise to a conflict.
Be a support
In case the arguments are on your friend's post, and you are feeling outraged, you can always shut the haters by posting a positive and supportive comment for your friend. This way, you'll not be a part of the argument and yet be a helping hand to your buddy.
Also Read: Six Negative Impacts of Social Media
These were a few ways with which you can avoid the negative effects of social media and make sure that the feeds and posts on them do not mess with your sanity.
Dealing with negativity can be extremely exhaustive but remember no matter how hurting a post or comment is, you should not let these issues affect your day to day life. Always try to focus on the positive side and the negativity will surely fade away.
If you are not able to concentrate on anything apart from studies, then you can keep your worries at bay as we are here to your rescue. At Global Assignment Help, we have the most skilled academic experts who have been handpicked after a stringent selection process. And thus, you can trust the assignment help services offered by them. Also, we have skilled proofreaders and editors who make sure that there are no factual and grammatical errors in your document.
You may like these blogs
Habits That are Making Your Future Studies Difficult
A Comprehensive Guide for Student Loans in the UK
Gross, Spooky, and Tasty Dishes You Can Make This Halloween
Most Interesting Things Defining the Greatness of Britain
Lowest price
USD 7.13
Get A+ Within Your Budget!
24/7 Customer Support
100% Customer Satisfaction
No Privacy Infringement
Quick Services
Subject Experts
Innovative Documents
FREE Tools
To Make Your Work Original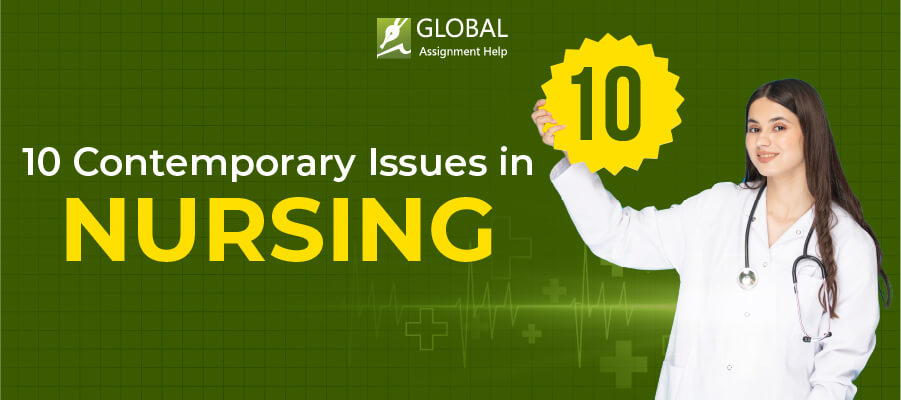 10 Contemporary Issues in Nursing Practise and Study
01-09-2023
295
14 minutes