How Adversely Is Social Media Affecting Our Lives?
With the advent of smartphones, there has been an incredible surge in the number of Internet users around the globe. At present, almost a quarter of the world's population uses Facebook and other social media websites, such as Instagram, Twitter, Tumblr, and Pinterest. No doubt, they have together revolutionized the way we communicate, study, and do business. But the negative impacts of this revolution cannot be ignored. Read on further to know how the growing popularity of social media networks and applications has many negative implications for society.
Invasion of privacy
We gladly post our life events and photographs on social media pages. However, this can have some serious consequences. For instance, hackers may use this information to get access to our computer. Moreover, such data can be retrieved by anyone to get an insight into our personal details. If you think that you have already secured your social media profile by using strong password, then that's a false notion. It's a well-researched fact that one's friends' list is enough to get most of the details.
Negative impact on health
The overuse of social media has a devastating effect on our mental health. It can cause anxiety and depression. It has been found that people using these platforms for sharing posts and comments tend to obsess over the number of likes. They think that the number of likes and good comments on their post is the testament to their good public reputation. Such behavior also triggers an obsessive compulsion which coerces an individual to feel the need to do things a particular way, for example, checking social media profile repeatedly. One study also suggests that the more one uses social media, the less happy they seem to be.
Related Services:
assignment helper
Lack of socialization
As per a study, an average American spends 4.7 hours on their phone daily and looks at their phone 46 times in a day. By spending so much time on the less meaningful relationships that we make over the social media profiles, our more important connections can weaken as we are hardly left with any time to spend with them. According to the Cornell University's professor Steven Strogatz, these sites can also make it more difficult for us to distinguish between our real and virtual friends as the thousands of friends in our list are not the ones we can rely on. So, while it appears social networking brings people together, the truth is that it may create social isolation.
Defamation
Over the past few years, social media sites have become the most effective weapon for defaming a person, religious group, political party, community, or brand. At present, it has become easier than ever to share misleading information about someone. The more readers the offending post has, the greater the likelihood of reputational damage. And, the situation may intensify if the defamatory message is republished.
You may also like: Term Paper Assistance
Leakage of confidential information
Most social media sites allow their users to control who sees the things they've posted. But the recent incidences of data manipulation and leakage of personal information have put a question mark on the privacy policy guaranteed by these companies. After the recent revelation that political analysis firm Cambridge Analytica improperly accessed the data of 50 million Facebook accounts to strategize the political campaign of President Trump in 2017, it is now clear that you cannot protect your privacy over these websites. Moreover, there have been cases when people and businesses have lost some valuable data to Internet hackers.
Stalking and misbehavior
Availability of our personal information so easily can make us prey to cyberbullying, cyberthreats, and cyberstalking. Small kids and teenagers are more susceptible to cyberbullying in which the anonymous perpetrators terrorize the person. There have been instances when the victim was threatened to the extent that he/she committed suicide.
Apart from all the devastating effects, social media has badly affected our lifestyle, behavior, and language. So, if you are a social media addict or on the verge of becoming so, beware of all these negative effects.
If loads of academic writing tasks are making you feel stressed, then leave your burden upon us. With the pool of our academic writers and proofreaders, we have established ourselves as one of the best assignment help online providers across the world
Lowest price
USD 7.13
Get A+ Within Your Budget!
24/7 Customer Support
100% Customer Satisfaction
No Privacy Infringement
Quick Services
Subject Experts
Innovative Documents
FREE Tools
To Make Your Work Original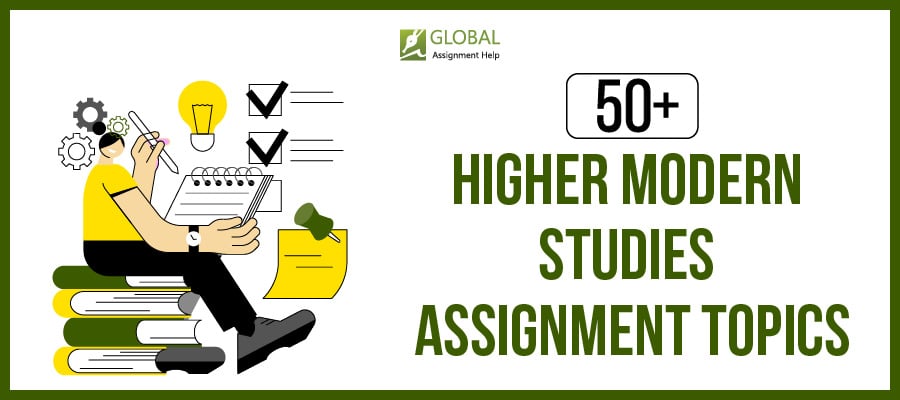 50+ Higher Modern Studies Assignment Topics to Ace Your Paper!
26-09-2023
119
13 minutes