Ready to Conclude Your Essay Quickly? Read On!
Table Of Contents
Essay Conclusion is the last but definitely not the least paragraph of any essay. The conclusion is like the end of the movie where the whole theme, purpose and propaganda are dependent upon the end. The impact the essay's conclusion creates on the reader's mind is the last thing the reader will carry about the essay. It's also a terrific opportunity to emphasize to the reader the significance of your subject. Therefore, students often wonder how to write a conclusion in an essay that can hook, what is the purpose of a conclusion that is easy to grasp, and what are the steps to write an essay conclusion that is useful.
What Is Conclusion?
The conclusion is the last part of the essay that summarizes your essay argument. It's a short paragraph or sentence that sums up what you've said in the body of your essay.
What Is the Purpose of Conclusion?
The purpose of writing an essay conclusion is to sum up all the main ideas discussed in the body of the text. The purpose of this part is to gather what you have learned from your research and give your reader a clear idea about what they have just read. A good closure can make your essay stand out from others. Read on to learn how.
Do's of Writing a Good Essay Conclusion
To write a strong conclusion for an essay, you must ensure that you retain the relativity and relevancy of the subject. Although there is no set formula for creating an effective conclusion paragraph, there are some general guidelines that you can follow when creating one for your essays. Here are some Do's to knot up:
1. Keep the Main Idea Intact
Sum up what you have just written in order to highlight key points and make sure they are understood by others who read it later on (readers). Also, make sure that everything you've learned throughout your essay has been addressed and organized in an orderly fashion. 
 2. Keep It Short and Sweet
You should always stick to your main point, but there is no need to be too wordy in your conclusion. Try to keep it short and sweet with just one paragraph of 3-4 sentences. It should be concise enough that it doesn't confuse the reader but not so brief that they feel they could have written this themselves! 
 3. Match the Tone and Style
The language of the essay conclusion should be in accordance with the essay. The tone, style, and language should stay the same in the end. For that, try to use active voice, and present tense in the essay conclusion.
4. Proofread, Edit and Repeat
Refrain from making grammar and punctuation errors. For that, you can try to avoid long sentences. Because short sentences are easy to understand, proofread and edit. Also, use language that is simple and clear. 
Don'ts of Writing a Good Essay Conclusion
Apart from Do's of essay conclusion writing, it is equally important to understand what not to do; so, here are some points of what not to include in your conclusion paragraph or what not to do while writing the essay conclusion with essay typer or manually:
Do not add anything entirely new that is not mentioned anywhere or has no relevance in the essay content.
Try to avoid inserting too much emotion because too much emotion can divert the reader from the central theme of the essay.
Avoid using too many long or complex words in the conclusion sentence. These sentences will make your reader feel bored and confused about what exactly was written by you.
Don't use negative or apologetic sentences or language, as they are not all attractive. Also, these sentences can bring down the graph of your whole essay.
Ideas and Steps to Writing an Essay Conclusion
Now you know what to and what not to do in an essay conclusion; it's time to know how to write a conclusion in an essay. Note down these ideas, as these can be an excellent help for conclusion writing. There are many ways you can end an essay, but here are some of the most effective ones:
Restate the Thesis Statement
Writing a conclusion for an essay can be tricky because there are many factors that influence how well you write it. The first thing that you need to do when writing a conclusion is to have a clear idea about what your paper is going to say. First, the essay writer has to be crystal clear then; only the reader will grasp it.
 Reread your essay if you agree or disagree with the arguments. You should include all significant points, but you don't have to repeat yourself word for word. Instead, summarize and restate them in your own words or paraphrase. 
Include New Relatable Information and Examples
A good conclusion can include any new information that you have learned or any recent trends you have observed throughout the course of writing your essay. It should not contain any direct quotes or citations because these may confuse readers and make them wonder where they came from.
You can also repeat yourself from earlier parts of your essay, or perhaps refer back to a meaningful quote, example, or statistic from earlier parts of your essay.
Include Action and Feedback
Include a call-to-action statement or question at the end of your essay that encourages the reader to continue reading or contact you for further information. You can also ask for feedback on what worked well in your argument so that you can improve it next time around. Do not just ask for validation; ask them if they agree with your thesis statement or if there are any holes in your argument.
Ask them if they agree with the conclusion you have presented at the end of your essay and why they feel this way. It is vital that you know how they feel about what you have written because it will help you or your cheap essay writer design a better conclusion next time around!
Make a Declaration or Ask a Question
The best way to end your essay is to make a declaration, which means telling your audience what you have just said. You can do this by creating a statement at the end of your essay or at the end of each paragraph.
A good example of words to start a conclusion is: "I think that…" or "My opinion is that". Some other examples can be, Finally, without doubt, Considering these findings, Although, The research results show/indicate that, In effect, For these reasons, Current literature suggests, Nevertheless and the list goes on. Discuss the current relevance of your study as well as any potential future research. You can also ask your readers a question and then supply them with something worthwhile to consider. 
Need Help with Custom Essay?
Get Cheap essay writers at Global Assignment Help for affordable help at every stage of essay writing, editing, and proofreading.
Hire Essay Expert
Final Thoughts
A good essay conclusion can be the best way to end your essay with a tone of finality and leave the reader wanting more. Above mentioned few techniques will help you finish your essay impactfully. Just remember to paraphrase the thesis statement, summarize the main idea and keep it short, sweet, and striking without losing the relevancy.
Essay Conclusion Paragraphs Examples for Help
If you are still confused about how to write a conclusion in an essay effectively, then don't worry Global Assignment help is here to your rescue. You can refer to Essay Conclusion Paragraph Examples and ask our expert's to write essay for me to get expert help.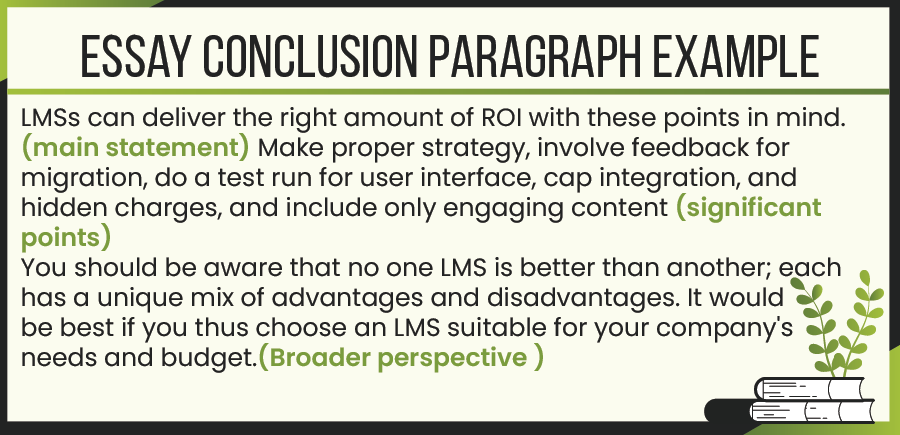 Lowest price
USD 7.13
Get A+ Within Your Budget!
24/7 Customer Support
100% Customer Satisfaction
No Privacy Infringement
Quick Services
Subject Experts
Innovative Documents
FREE Tools
To Make Your Work Original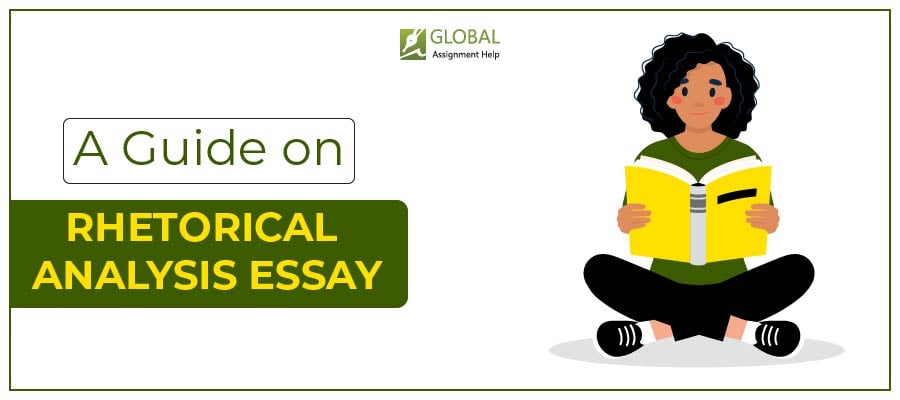 Your 2023 Guide on How to Write a Rhetorical Analysis Essay
14-09-2023
280
20 minutes