A Fool-Proof Plan for the Top Rank in the Compare and Contrast Essay 
You have to make several decisions on the basis of some analysis. But have you ever thought about how you come to the particular analysis? Maybe you can't specify this!
You have to compare and differentiate objects, information, perspectives, and many other things to come to the right decision. A compare and contrast essay also requires you to do the same for it while writing. This type of essay is found easy-to-handle for some students, while some struggle a lot to write a perfect one.
If you have just got the essay writing task from the professor, then you may be confused about how to write compare & contrast essay. In the below section, you will come to know about this type of essay in detail.
What Is Compare and Contrast Essay? | Easy Explanation
When you have to investigate two types of information or things by comparing and differentiating them, then this type of writing is called compare and contrast essay. You first have to find all the characteristics of the things, then analyze them.
The analysis helps to examine the similarities and differences. You can be asked to compare ideas, concepts, items, places, etc. Here critical thinking proves very helpful.
Comparison is made to know the similarities, while contrast is to know the differences. Sometimes students are asked simple questions also on this type of writing in the exam, where they only have to talk about the differences.
You may find comparing the things easy, but not the similarities. You have to discuss both of them in detail in your academic essay. So, it happens with several students that they misunderstand this type of essay and, as a result, get poor marks.
This blog offers you an excellent strategy with which you can write the compare and contrast essay effectively. Let's read the below information to know this strategy.
Students also like to read: How to Employ Spatial Order in Essay Writing?
How to Write the Compare and Contrast Essay?
To produce a flawless essay, you only have to focus on the below-mentioned 7 steps. These steps include everything that you need to focus on while writing an excellent essay.
Choose the Best Topic: This is the most challenging part for you because finding a perfect topic for this type of essay is not at all easy. You have to find enough common things between the information to compare. Here you have to be specific about the topic selection like sometimes you have to pick one idea from another place and another from a different source, then you have to find similarities and differences; if you find both the things there, then you can go for the topic.
Note-down the Views of the People: You will have to be open about all types of information so that you can find more things to compare. Once you selected a topic, now discuss it with your friends or family members just to know their views. Perspectives of different people vary, so you will get wider views on your topic that you can use in the essay.
Read the Examples: Various compare and contrast essay examples are available online. By reading them, you can understand how this type of essay is written. A clear idea is vital for the correct presentation of information that you can manifest through examples.
Select the Sources: Discussing with friends and family members will only give a general idea and apparent view, but this is not enough to produce an amazing essay. You will need research sources; some online websites offer such types of materials, and you can also take the help of the videos to listen to the debate. These are great sources to collect information.
Draw Diagrams: When you see free compare and contrast essay examples, then you realize that some diagrams are also used in this type of essay. If your topic is interesting, like you are asked to compare more than two things, then you can make your essay more readable by explaining them through diagrams.
Enrich with Examples: Support to the ideas always work best. The professor who will read your paper also gets impressed when he finds examples as proof. So, if possible, then don't forget to mention the suitable examples to provide strength to your ideas.
Beware of the Connectivity: Sometimes, in the flow of writing, you get indulged that you don't quickly re-look at what you are writing and lose the connectivity. This mistake is major, so it can not be overlooked by the professor. While writing, keep on checking the current idea connects the last and next or not.
End Impressively: At the end, when it comes to a conclusion, writing justifies the essay with the main points that you discussed above. But don't end it with mere simple words; try to excite the reader with impressive lines, that can be any question, quote, or the chief point of the topic.
These 8 steps to write the compare & contrast essay will clear every doubt regarding how to write an essay. Sometimes, you can't understand the strategy because you are unaware of the topic. It is often seen that students struggle to find the perfect essay topic for this type of writing.
If you are also worried about the topic, then read below, here you will come to know some free compare and contrast essay examples on the topic. Move ahead for the excellent ideas.
10 Best Topics of the Compare and Contrast Essay
Explain the relation between business studies and economics.
Describe the Monarchy vs. Democracy.
Examine the comparison between work from home and office.
Explain how indoor games are different from outdoor games.
Analyze which one is better working as a freelancer or full-time employee.
Explain how socialism and communism are different.
Evaluate why today's students like to spend money on fun rather than studies.
Explain herbs, trees, and shrubs with some similarities and differences.
Describe the comparison between first-world and third-world countries.
How living in the city is different from living in the village.
These are some ideas for the essay; if you like them, then you can pick your favorite. In case you have any doubt, then you can check out the compare and contrast essay sample on the well-known Global Assignment Help website. These examples are written by professional writers. And you can easily get more ideas about the topic.
Like you, many students have queries on this, so they frequently try to ask experts about them. We have compiled some of them in one place. These are the most important ones. So, have a look at them along with the appropriate solutions.
Students may also like to read: Wondering "˜How to Start a Conclusion?' Here's an Ultimate Guide for You
4 Most Important FAQs by the Students
How do I write a compare and contrast essay?
Ans-The topic you choose should have enough points to compare. The body of the essay should be enriched with suitable examples and diagrams.
What is an example of compare and contrast?
Ans-Suppose you have two fruits; one is apple and another is orange. Both are fruits and are edible. Both provide nutrients and are beneficial for health. You can extract juice from both.
Differences are apple is red while orange is orange in color. The outer peel of the apple is edible, while you can't eat the peel of the orange.
How do you start a compare and contrast essay example?
Ans-You can start this type of essay with a hook. That can be a famous quote, question, statement, or phrase. For example: "˜the unexamined life is not worth living' by Socrates. Question example: "˜Does equality hamper the freedom of the individual?'
How do you write a 5 paragraph compare and contrast essay?
Ans-Pick an interesting topic first, then do little research about it so that you can decide on the main sections. Now structure the essay into 5 main points, such as introduction; second, third, and fourth paragraphs for the details in the body, then the last one is for the conclusion.
We hope that you have got the answers to your questions. Now, you can write an excellent compare and contrast essay. But, if you don't care about the mistakes, then they can hinder your writing process. So, it is quite important to know the mistakes made by the students while writing essays.
Have a look below.
Mistakes That Can Ruin Your Compare & Contrast Essay
Careless topic selection.
No proper differentiation.
No analysis for the characteristics.
Not making outlines.
Miss the use of examples.
Weak words' choice
No revision of the essay
These all mistakes are made by several students in the essay; various assignment helper Malaysia service providers suggest students avoid such mistakes. If you can't deal with all of them, then you can seek online help from professional writers. Let's read about the best help in the below section.
Students also like to read: Learn About the Major Language Techniques to Upgrade Your Writing Skills.
Which Is the Best Compare & Contrast Essay Help Provider?
You may have understood how difficult it is for the students to write such type of essay; if you face any problems, then the professional writers can resolve them.
Global Assignment Help has several professional writers who make sure the students get exceptional quality papers on time. So, they start writing early and conduct thorough research.
This website has a great team that works hard to provide the best essay writing services. Let's know what things make it the best writing help provider in the below piece of information.
Experienced Writers: It has writers who have several years of experience in writing about their concerned subject. Most of them are the ex-professors of famous universities. So, you will not have to worry about their subject knowledge.
Excellent Delivery & Connectivity: A lot of students lag when they have to maintain connectivity in their essays. But the professional writers make sure they don't leave any flaws in the paper.
Well-Proofreading & Editing: It is very important to make the essay free from all the mistakes, so this website's writers do intense proofreading and editing before finally offering the essay to the students.
Unlimited Revision: If you want some specific changes in the essay, then you can inform about the same to the writer. He will provide you with the paper as per your requirement. If still there is an issue, then the experts will make the corrections. The process will continue until you get satisfied.
Most of the students find the compare and contrast essay difficult. If you feel the same way, then try the strategy mentioned in the blog. If you still can't write, then you can take help from our random essay generator or you can seek online help from professional writers.
Lowest price
INR 594.27
Get A+ Within Your Budget!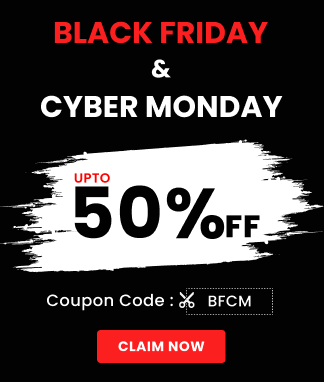 24/7 Customer Support
100% Customer Satisfaction
No Privacy Infringement
Quick Services
Subject Experts
Innovative Documents
FREE Tools
To Make Your Work Original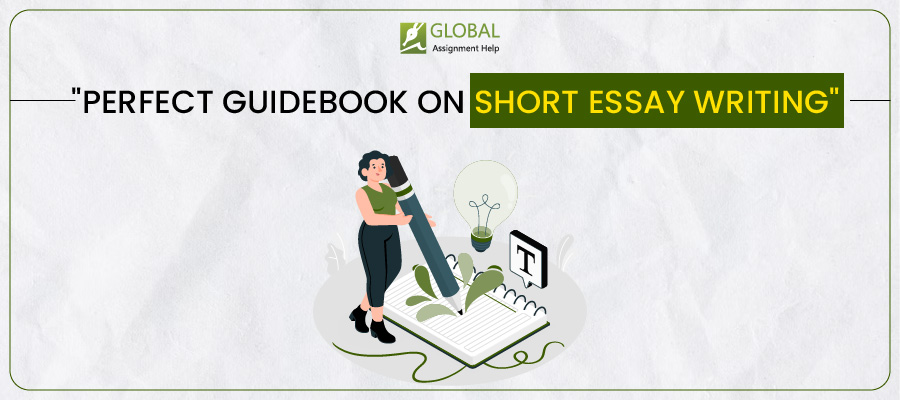 The Ultimate Guide to Writing Outstanding Short Essays
25-10-2023
352
18 minutes