7 Step Process to Write an Expository Essay: From Title To Conclusion
Like other academic tasks, writing an expository essay also seems to be a challenging task for scholars of the USA. Most of them get confused between expository essay and Argumentative essay and further make mistakes and seek essay writing help. But, they forget that there are other ways too for completing their tasks within the deadline. So, to help them out with such a dilemma, here is the 7-step process that will make it easier for them to draft a grade-worthy expository essay.
So, do not confuse anymore, instead follow these steps to write an essay...
Step-by-Step Guide to Write an Expository Essay:
Step 1: Choosing a Topic of Your Interest
Most of the time professors already assign topic to the scholars, but sometimes they don't and then it's all up to you. In such a situation, you have to analyze the area of your interest so that you can choose a perfect topic for your essay. It would be an added advantage if you already knew something about the issue you're writing on. Essay writing on such a topic that is a complete mystery would take more of your time. So, always try to choose a topic that is easier to research and informative enough so that it explains everything to the reader. A few tips to consider:
Make a list of the topics that you are interested in.
Once you are done with the list, then narrow it down to the one that is easier for you to write.
Step 2: Do In-Depth Research
Now, that you have decided the topic of your interest, then the next step is to start researching on that particular topic. Even if you have knowledge of that particular, but doing proper research is very mandatory. The main benefit of doing in-depth research is, you will come to discover a lot of things that you didn't know before. By writing some unique content in your expository essay, you can mark a positive impression on your professor and fetch top-notch grades.
You can follow these steps to do effective research:
In the beginning, start reading variety of articles on the same theme of your topic.
Then narrow down your research to textbooks or websites of experts of the respective field.
You can go through journals to grab some unique information about the topic.
NOTE: Take notes on all the possible topics you might want to write in your expository essay.
Step 3: Choose a Suitable Example
OK! As you are done with the research part and your effective research has provided you with a dozen of areas to cover, now start analyzing them. Since the deadline is near, so it is not possible for anyone to cover all the areas in an essay. So, the best technique is to mix the common issues related to the topic and form a suitable example from it. This is the best and the most effective technique to present a topic in a unique way.
Students also likes to read: How to Expose Facts Using Expository Writing?
Step 4: Start Outlining Your Essay
Now that you have examples with you, so it clearly means that you are all set to make your expository essay outline. You can use the following steps to draft an outline for your essay:
Introduction - Introduce your topic in the best possible way by telling a compelling story, by quoting some famous sayings, by citing a shocking statistics, etc. Start your introduction so strong that the reader gets easily attracted towards it.
First Paragraph - Argument explaining the first thesis statement.
Second Paragraph - Argument explaining the second thesis statement
Third Paragraph - Argument explaining the third thesis statement.
Conclusion - A good conclusion is the one that brings all the statements and arguments altogether. Leave the reader in a shock with a knock-out conclusion by simply explaining the significance of your topic. At last, you can also suggest some further discussions or research that will be conducted.
If you follow the same process for outlining, then no one can stop you from getting A+ grades in your expository essay. You can also take the help from essay generator free online tools for better results.
Step 5: Properly Craft Your Thesis Statement
Students who are about to write an Argumentive essay should have to present a strong thesis statement. But, if you are writing an expository essay, then it is not necessary. In it, you simply have to craft the thesis statement in such a way that the readers can easily identify what you are going to write and how it benefits them. Make sure to craft it properly so that the reader remains engaged throughout the document.
Step 6: Start Writing Your First Draft
With a perfect outline and thesis, now it's high time to put your preparation and research into practice to write an outstanding draft. The best way to stay on the right track is to refer your thesis statement after every paragraph. You can also use transition words to let the readers know that the next paragraph is about to start. So, this way you can write your first draft from the title to conclusion.
Step 7: Proofread and Edit
Once you are completed with the first draft, just take a small break and after that start proofreading your essay. You can also use the following tips to proofread and edit your essay.
Ask someone like any of your friend to read it once.
Just read it loud so that you can easily identify the awkward-sounding phrases, grammatical mistakes, or other errors.
You can also use the online editing app to check the grammatical mistakes in your document. But, make sure not to accept the changes blindly, instead read the whole sentence before accepting any change.
Read Also: How to Write a Conflict Essay? 4 Ways to Draft it Perfectly!
Conclusion...
Just because you are writing an expository essay, make sure you know the difference between expository and argumentative essay. Always remember that good research goes a long way, so do in-depth research before start writing. To make your essay more impressive and attractive, add some unique examples and solid thesis statement that marks a positive impression on your professor. With all these tips no one can stop you from fetching A+ grades in your essay writing.
Lowest price
USD 7.13
Get A+ Within Your Budget!
24/7 Customer Support
100% Customer Satisfaction
No Privacy Infringement
Quick Services
Subject Experts
Innovative Documents
FREE Tools
To Make Your Work Original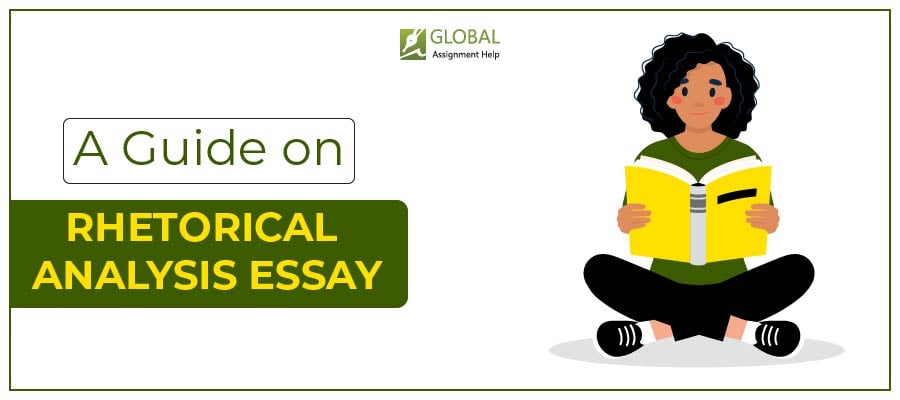 Your 2023 Guide on How to Write a Rhetorical Analysis Essay
14-09-2023
347
20 minutes