Question :
Questions- This assessment will cover the following questions:
Examine the qualitative approach used in the core area of business.
How this research methodology helps the organisation to meet the objectives and aim of the business.
What are the ways that support effective management of the organisation?
Answer :
INTRODUCTION
Business management is surrounded with various aspects in order to accomplishing several organizational activities in proper manner. For example; marketing, HR, Accounting, hospitality, tourism and many more which are considered by association for smooth functioning of an enterprise (Wilson and et. al., 2012). Therefore, this assignment is going to highlight one of the major concepts of Business management project such as; Marketing. Main objective of this assignment is to select three distinct articles on marketing for understanding this subject area in different ways. Thus, three selected articles will outlined in this project for gaining depth knowledge.
MAIN BODY
1ST Article
Aim- 4 ways Marketers can Use Facebook Messenger to increase engagement
Objective-
To analyse the use of messenger in maximizing involvement.
To determine the 4 ways which is used by marketers
Question-
What is the use of messenger in promoting involvement?
Explain four distinct ways which are adopted by marketers
Main thesis-
Angela Myrtetus is searching for various methods which are used by their clients for creating awesome experience to their prospects and final users. In fact, every marketing of an organization wanted to identify irresistible offer which makes people more curious and they feels that "Damn, I really want to read this, " or they can say "shit, these individuals get me", isn't always easy for doing so. Thus, if marketing team of an association gets succeeded in creating these kinds of unique offers then it may resultant into beginning of "pulling" people towards company's products and services instead of pushing them. Moreover, need to make sure that promotional tactics which is used by marketing team will not annoy customers even if they are going through newsfeeds or might prefer Facebook messenger (Angela Myrtetus, 2017 ).
On the other hand, one question arises;
Facebook Messenger is an app?
Are you really thought that you can pull customers towards organizational products and services by using this channel?
Should you?
By reading this article, it has been understood that Yes, Facebook messenger plays a crucial role in increasing engagement with prospects and consumers. However, prospects are really indispensable but end users are much bigger advocate. Thus, four major ways through which marketers can come to know that "how Facebook Messenger will pull people towards organizational goods and services" (Jobber and Ellis-Chadwick, 2012).
First or foremost is "Using the Messenger Auto REPLY" which means that its really indispensable for creating chat box in order to give instant reply on messenger and get pretty creative with it. In fact, it's really very simple to set up auto reply in messenger which is followed by some specific steps that are discussed as follows-
Step 1- From the professional page of company, click on settings.
Step 2- After that click on Messaging.
Step 3- Switch Yes to Responsive assistant.
Step 4- Now, custom message will be added.
Thus, by following this process and steps promotional team of an organization can easily maintain positive relations with customers who help them in expressing information about their products and services in front of the end users.
A+ Grades @Affordable Prices!
We deliver all academic papers from dissertations & assignments to thesis, & case studies. 5000+ satisfied students, you could be next! Place Your Order Now!
Order Now
You may also like to visit - Help with essay writing
Second step is to design an advertisement which helps in beginning the communication in Facebook Messenger. This creativity is gone through three steps which is described below-
Step 1- At the time of selecting advertisement in Ads Manager or Power Editor then marketers needs to select "traffic"as a marketing objective. After setting the advertisement then representative is going to select messenger as the destination for the placement of ads (Sargeant and MACQUILLIN, 2016).
Step 2- Now it's time for selecting options which are available under headline and text. However, marketers cannot able to customize their button text but they can able to customize their messages and then link it to official website in order to bringing them directly into their messenger applications.
Step 3-Preview which is on right will appear on the newsfeeds of audiences and when they are going to click that ad then that will bring them on their messenger application or page where customer can message on business page directly.
In fact, Facebook messenger is act as most popular and famous social network in secondary applications which provides real time interactions with customers and given users immediate access to the organisation without doing much more efforts. Moreover an organization can easily maintain positive connections with their customers on the platform of Facebook.
Third step is that usage of FACEBOOK for maintaining positive customer service. In July 2016, Facebook messenger is having almost 1 billion active users across the worldwide in one month. If an organization is currently uses the chat bot of messenger than it become easy for company for integrating Facebook messenger. Along with this, it will support in enhancing customer services by meeting them and by offering instant responses.
At last, fourth step is to use Facebook messenger for prospecting which means consist of necessary information about company, products and services. However, most of the people use this application for acquiring immediate gratification and responses from marketers which influence their buying behaviour. Every consumer wanted to communicate with the owners of business in order to make them understand about their choice and preferences. By this, company can easily come to know about the choices of customers which helps them while designing product and get succeeded in seeking attention of final users (Hair and et. al., 2012).
Therefore, all the above steps shows that Facebook is really a very great application for engaging consumers with them and makes long distance relationship with domestic as well as foreign clients. Apart from this, marketers of an organization have an opportunity to spend their time in designing appropriate strategy for Facebook business page in order to maximize engagement of consumers. For example; company can design their prospects by; having fun, by asking interesting questions, by posting attractive facts or figures and by being so helpful because these kind of things can only attract the minds of modern consumers. Instead of this, there are some other examples which can use by promotional team such as; by showing own personality, posting pictures of employees whose are working at workplace, involved the audience by asking questions and make a comfortable place for consumers so that they can interact with company as well as people who likes the page.
Methodology used- There are number of methods are identified which are used by researcher for accumulating necessary data and information associated with subject. But, qualitative method is used in this article because there is an involvement of large number of consumers and various final users who likes the page. This shows that number of people are involved whose are playing major role in collecting data for understanding usefulness of Facebook messenger.
2nd Article
Aim- 5 paths for converting loyal Freemium and trial consumers into happy paying customers.
Objective-
To analyse the ways of influencing buying behaviour of customers.
To determine the technique of transferring trial consumer to happy paying clients.
Question-
What are the ways of affecting purchasing decision of customers?
What are the techniques of transferring trail customers into happy buying users?
Main thesis- Every consumer want to try free samples because converting free users into paid services are very complex process because convincing to customer is not an easy task. However, on an average almost 15-20% of free users will change their minds. According to Ramona Sukhraj, 2017 there is a five steps which helps in converting free trials users into happy paying are discussed as follows-
Create a Sense of Urgency- First or foremost step shows that marketing team needs to create an urgent by offering a free trial for limited time period such as; for 14 days because there must be condition while before buying. In fact, company can only attract the attention of final consumers by promising them for free experience because it's an opportunity to make the person fall in love with selected product and make them rely on it. Thus, after experiencing that customers will get forced to act accordingly for avoiding a lapse in service which is known as fear of loss. On the other hand, need to design a free SasS trial and design time limit on it. Some of the most effective length for begins the planning are; 7 days, 14 days and 30 days (Ramona Sukhraj, 2017).
Secondly, it's time for offering a promotion in which an organization needs to have more subtle way of easing consumers in a paid plan such as; by offering a premium or some special promotion in order do so. Apart from this, company can do much more efforts for making more sweetening deal by added bonus incentives in order to upgrade the paid plan for final users. Hence, this action make the consumer feel that they are really valuable for them and they instant act immediately as this offer or premium might available for next time or not. For example; this job is properly executed by offering new premium offer to the users on their first 3 months of services (Scott, 2015).
In the third step, it's time for implementing an email drip campaigns which helps in protecting company by instantly moving free trial consumers down the funnel through educational and advantageous information. Along with this, Drip campaigns aids in maintaining name of brand at the top of the users mind. It means, needs to set up a series for following the e-mails which is sent to the customers periodically. Thus, some of the e-mails which is used by company for immediate testing of consumers are includes such as;
Instant message of "Thank you"
What is the next step by describing how to use the service
"Checking in"/ requesting for feedbacks
A discount messages/ Special promotions
Deadline reminder of trial
Now this time, message is going to optimize when people initially arriving on homepage, pricing or landing page in order to get aware about the products such as; what is expectation and what is getting into. Therefore, for minimizing any confusion make that offering and value preposition must be direct or fully clear ( Berthon and et. al., 2012).
Last but not the least, make the transition more easy by asking the choice of consumers in order to understand their persona's shoes and expectation towards organization paid service or plan. For example, bad consumer service, hiding fees, invalid form of payment. Thus, by understanding all this, it is essential to go through organizational process for identifying the hidden barriers for reducing it as soon as possible (Kim and Ko, 2012).
Methodology used- Literature review is used in this article as Ramona Sukhraj have express her opinion on the method of marketing and showing an appropriate technique of attaining objectives of promotional team.
3rd Article
Aim- Defining data driven marketing
Objective-
To determine the meaning of data driven marketing.
Question-
Explain the concept of data driven marketing?
Free Plagiarism Report For Assurance
The experts at Global Assignment Help ensure that you get 100% original content for submission. With every order, get a Plagiarism report for free!
Order Now
Main thesis-
Data driven marketing is a term which means that marketing insights and judgment which arises from the assessment of necessary information about final users and from customers only. However, this data might be secondary such as; tracking of online social communications, web browsing behaviour, internet searching behaviour (Internet access – households and individuals, Great Britain: 2016) .
Figure 1Internet access – households and individuals, Great Britain: 2016
(Source- Internet access – households and individuals, Great Britain: 2016)
On the other hand, primary data are accumulated directly through surveying consumers. Mainly, one of the most famous tool for measuring preferences of consumers just for particular features of goods and services is conjoint analysis. Basically, it's a questionnaire which is asking by customers for reacting on various hypothetical products and services which might defined as "bundles" of attributes. Additionally, statistical regression assessment then offers numerical estimates to the value placed by each and very respondent on these attributes. Moreover, these estimates helps in forecasting market shares towards several hypothetical goods for computing the premium which is going to charge because of several features in product. As a result, this will help in maximizing organizational profit level (Social media usage in the United Kingdom (UK), 2017).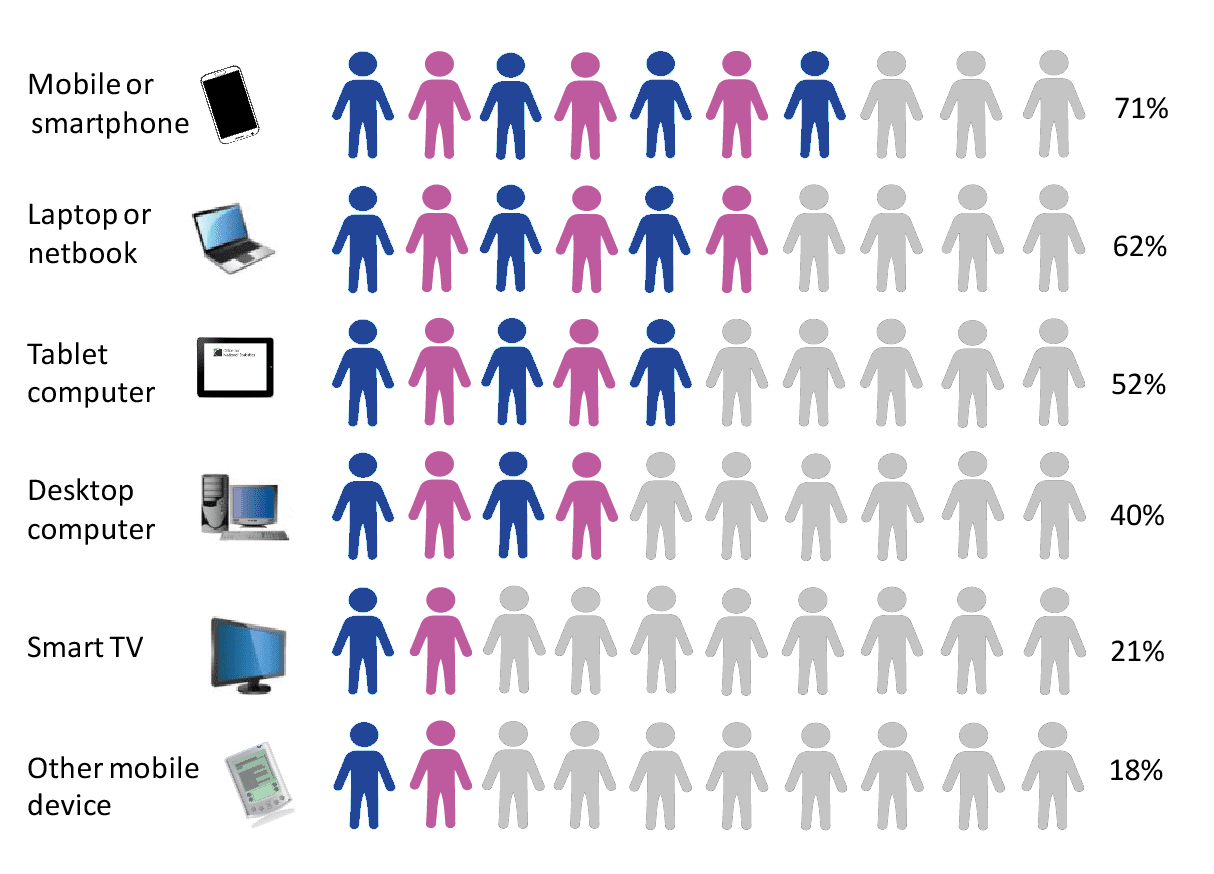 Figure 2Social media usage in the United Kingdom (UK)
(Source- Social media usage in the United Kingdom (UK), 2017)
From the above graphical representation, it has been assessed that internet services are increasing day by day which helps marketing team for acquiring numerical data from various sources.
Methodology used- Quantitative data is used for understanding the usage of social media and internet sources for marketing activities as well as in order to understand the consumer preferences.
You may also like to Read - Woolworths Organisational Structure: Management Business
CONCLUSION
From the above report, it has been understood that marketing is a very broad concept which is used by an organization for promoting their products and services across the distinct marketplace. Along with this, three useful articles and journals are used for understanding the concept in three different ways. Throughout the analysis, it is analysed that number of techniques are identified at market which is used by companies for maximizing their sales revenue as well as to perform their marketing activities in much better manner by satisfying the needs and demands of desired consumers.
REFERENCES
Books and Journals
Wilson, A and et. al., 2012. Services marketing: Integrating customer focus across the firm (No. 2nd Eu). McGraw Hill.
Jobber, D. and Ellis-Chadwick, F., 2012. Principles and practice of marketing (No. 7th). McGraw-Hill Higher Education.
Sargeant, A. and MACQUILLIN, I., 2016. Marketing for nonprofit organisations. In The Marketing Book (pp. 555-576). Routledge.
Hair, J.F and et. al., 2012. An assessment of the use of partial least squares structural equation modeling in marketing research. Journal of the academy of marketing science, 40(3), pp.414-433.
Kim, A.J. and Ko, E., 2012. Do social media marketing activities enhance customer equity? An empirical study of luxury fashion brand. Journal of Business Research, 65(10), pp.1480-1486.\