CHAPTER 1
1.0 Introduction
Urban migration has brought immense implications on business activities in the cities of many countries. As of 2010, urban dwellers constitute 64% of the total population in Ghana. Workers in all fields thus have to wake up very early to avoid being late to work as a result of intense traffic. This daily routine has made it more difficult for most workers who have busy schedules to have breakfast before starting the day's work. This has created avenues for private breakfast services to provide breakfast services for workers at various food stands in the city. Workers, however, still form queues to get their breakfast at the various standpoints as a result of increasing demands leading most of them to forfeit breakfast for fear of reporting late at work. For this reason, MAG Breakfast intends to meet this rising demand by providing "at your doorstep" delivery services comprising breakfast ranging from cereal, grain and porridge.
A+ Grades @Affordable Prices!
We deliver all academic papers from dissertations & assignments to thesis, & case studies. 5000+ satisfied students, you could be next! Place Your Order Now!
Order Now
For the purpose of completing the proposal successfully the conditions of the market as well as industry is being analyzed in an effective manner. Further detail expenses in relation to the start up is being outlined. The present plan is comprised of detailed market, organizational, operational and financial plan. At last implementation of timetable would also be developed. The proposal is secondary research as such the feasibility study carried out is on the basis of information gained from primary investigation of other authors. An internal and external secondary sources from reports, the market and industry data bases, government statistics and other information sources are collected, compared as well analyzed in order to make determination of the feasibility of MAG Food and Delivery Services Limited.
Relevant model that includes PESTLE analysis, porters five force, SWOT analysis, business canvas model and the product and industry life cycle model are being implemented in the present proposal so as to make sure that positive results are obtained by organization. Te proposed business aims at starting operations in 2017. It is being assumed that by the end of first year the business would make profitability which will assist it in sustaining operations for the coming years. Thus it will not fail. Each part of the present proposal aims at assisting the business to be executed and survive in long run course of time.
CHAPTER 2
2.0 BUSINESS CONCEPT
2.1 General business description
MAG food and delivery services Ltd. is a start-up company which focuses mainly on providing high quality but affordable breakfast services in urban areas in Ghana. MAG food and delivery services Ltd. is sole-proprietorship business. The company is owned by Maame Gyamfua Obeng-Agyemang and intends to provide breakfast delivery services to workers of various fields; Corporate bodies, Schools, Construction and manufacturing firms etc. The firm is small business that is aiming to satisfy the requirement of huge customer base in an effective manner. The firm intends to provide quality and affordable breakfast services to the customers. At present the firm desires to introduce new range of breakfasts products for the customers. The new business is concerned towards enhancing the market share through the means of introducing new range of products. The organization is dedicated towards offering new products as well as services to the areas where there is need. MAG food and delivery services Ltd. has came into existence to offer breakfasts services at economical prices. The organization is wishing to make suitable relationship with customers, suppliers as well as personnel that can provide value to the interests and objectives of each party. The organization aims at offering greater satisfaction level to the customers that will facilitate in increasing awareness of the organization within the market. Along with this such will enhance the base of customers for the organization to a significant level. The present concept of the business is being devised in order to serve the recent growing requirements of the market with greater effectiveness. The main aim is to provide the customers with affordable prices and greater breakfast products at a specific location. Thus quality with convenience is provided to the customers.
Urban Areas in the Greater Accra region constitute the initial target market for Mag Ltd. These areas are highly concentrated with corporations of different charters. The demand for quality but affordable breakfast keeps rising with few service providers such as Koko King meeting this demand. Alternative means of getting breakfast are the "road side" vendors, however their quality and hygienic standards remain questionable.
2.2 Products and services
The breakfast products of MAG Food and Delivery Services Limited include the following:
Tom brown
Wheat porridge
Rice porridge
Millet porridge
Oat meal
Green tea
Fruit meal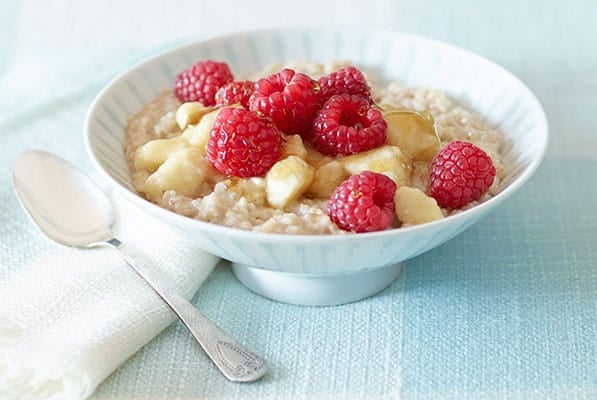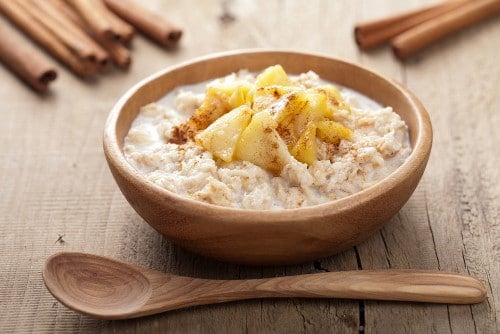 The services that will be offered by the organization is comprised of home delivery so that convenience can be offered to the customers. Along with this organization takes into account health of customer at priority while serving the clients.
2.3 Vision and Mission
The vision and mission of Mag Food and Delivery services Ltd has been enumerated in the manner as under:
Mission
To provide timely quality and affordable breakfast daily to workers of various fields.
Vision
To be the number one breakfast service provider in Ghana.
2.4 Goals and objectives
The goals and objectives of MAG Food and Delivery services Ltd is enumerated in the manner as under:
To offer high quality and affordable breakfast delivery services
To provide Convenient and timely delivery of breakfast.
2.5 Target market.
In the present business that is MAG Food and Delivery services Ltd the target market includes the middle-income city dwellers in the Accra and Tema townships.
2.6 Value added
MAG Ltd. intends to distinguish our products by providing a complete set of breakfast including appetizers and desserts in a well packaged disposable container. Due to the large scope of the market, the company shall setup a place in each district where the breakfast will be prepared. Most road side vendors would be employed and trained to prepare the breakfast under strict hygienic conditions. For effective time delivery, the company shall employ the services of dispatch riders to avoid intense traffic situations in Greater Accra. The market scope will then be extended to other regions in phases in subsequent years.
Experts Are Listening!
Have doubts about academic writing? Clear all of them in a minute! Call the experts and get your answers immediately! Dial Now!Contact Us
The aim of MAG Food and Delivery services Ltd is towards minimizing the cost but make production of quality products as well as services. Offering greater number of services to customers including home delivery on time would provide greater convenience to the customers. The offerings in the menu are fast, healthy and easy to be prepared
2.7 Specific features
MAG Food and Delivery services Ltd would show creativity within its product.
The organization would offering complete breakfast including appetizers and desserts in a well packaged disposable container.
It has major feature that relates with high quality and affordable breakfast delivery services
Convenient and timely delivery of breakfast
Preparation of breakfast would be done under strict hygienic conditions
Offers breakfast delivery services to workers of various fields; Corporate bodies, Schools, Construction and manufacturing firms etc.
2.8 Who is involved?
The competition facing MAG Food and Delivery Services Limited is vast. This includes every eating establishment in the Accra and Tema townships. The major competitor is Koko King Ltd, who also operate similar line of business. Also, some restaurants in Accra and Tema such as KFC, Azeemera, Food Sta and many other "mom and pop" style organizations serve as secondary competitors because they provide some element of breakfast food. However, these companies do not have the breakfast food as their main service, but rather as an ancillary business segment.
Furthermore, there is a large number of substitute suppliers from grocery stores that offer pre-packaged meals. Drawing any sort of general conclusions from these vast array of secondary competitors is difficult, but it can be said that every conceivable product or service idea, and just about every taste is encompassed within this group.
Also, many of the road-side breakfast sellers, due to lack of funds, are not able to carry out profitable marketing strategies. MAG Food and Delivery Services Limited intends to leverage its locational advantage to create higher profits that will in turn fuel marketing efforts. The company aims to promote its local flavour and cuisine and draw in those individuals who see fast food as unhealthy and of low quality. Therefore the promoter of Mag Food and Delivery Services Limited believes that there is significant opportunity to gain local market share.
To overcome the existing competition, MAG Food and Delivery Services Limited had chosen business locations in Accra and Tema that are critical to success since proximity to the target market (middle class workforce) provide convenience and satisfaction.
Parking for the end-of-workday traffic stopping to pick up takeout dishes. Also, our pricing strategy is not very sensitive because products are priced a bit lower than the market price. Though low price is not essential, because many target customers may mistrust low prices, the prices are not too high to deter the middle-income class. Also, through the provision of quality and healthy food, given price a moderate price level, the company will have growth through repeat business. Also, our focus is an advantage. By focusing on established businesses as customers, and on organic source of food item from suppliers, the company will draw customers from the existing major competitor.
2.9 The window of opportunity
There are wide range of opportunities which are present for MAG Food and Delivery Services Limited. This is major factor that has compelled the owner to enter within the particular sector. It is important for the owner of the firm to make examination if the opportunities for new business which prevails in the market. This is suitable in order to attain success by the firm to a significant level. It is significant to consider the opportunities as it enhances the growth prospects for the new firm in an effective way. The opportunity for the present firm is comprised of increasing demand for breakfast services and its delivery. With this the people are able to manage their time for other work in an effective manner.
In the modern era there is huge increase within the working schedules of the people. Such reflects that they have become very busy and are not able to devote time towards making breakfast. Thus this has resulted in creating need for the services that acts as an aid in offering high quality breakfast and affordable prices. This would make the life of the individuals much easier. In addition to this it has potential to achieve success in the long run course of time. In addition to this there is huge increase in the number of individuals who requires food that is cooked under hygienic conditions. This has greater scope in future course of time as people have become health conscious and require meal that is much healthy. With this greater awareness has been developed among the people regarding easting nutritional breakfast. With the emergence of MAG Food and Delivery Services Limited the people would be able to satisfy their needs with effectiveness. The firm has opportunity to setup a place in every district wherein the breakfast will be prepared and served to the people. This has major role in increasing the demand for the organization and such effects the profitability of the business in long run course of time.
2.10 Legalities
The firm can carry out its operations without undertaking all the legal process. The firm would thus investigate regarding the legal needs and get familiar with them in order to avoid any issues. Organization license, patents, copy right, safety of equipments among others would be taken into consideration.