Responsible Essay: How to Make Life More Better?
Responsibility is one of the common traits of a person's character. It means the person can manage the actions and take duties to control over someone. It is for sure that people are not born with this quality and know their responsibility towards themselves and their family. It should be cultivated within oneself. You can make this trait a part of your life. If in your personality this trait is missing, then it is not your positive feature. But, when you have a sense of responsibility, it becomes easier for you to be gain other people's respect.
Being responsible in life can make your life much better. Responsibility makes you an admirable person as people do not like to hang out with irresponsible people. A responsible person is more trusted than an irresponsible person. So, if you want to be trusted for your actions, you should cultivate this trait in your personality. Being trusted means that the person can do their work without any supervision. This helps to increase self-esteem and self-worth. In an organization, a responsible person has a high chance of getting promotions and higher importance tasks. The person can handle all the difficult tasks without any questions and guidance.
Before writing the responsible essay, let's know what this word responsible means, its importance, habits for being responsible and simple methods to write the essay. So first, let's know about what the responsibility word means.
What Does the Word "Responsibility" Mean?
In simple words, responsibility is the ability to answer.
Responsibility is the way through which a person's character is judged. A responsible person takes the obligations and confronts the outcomes that may happen. In other words, it is an action to manage something. The responsibility does not come within the birth, the person needs to cultivate through their life as stated above. The person should develop a sense of duty within themselves; not only for being appreciated in the society but also to have the satisfaction of being responsible. If this trait is absent in your personality, then it might be difficult to be acceptable among other people.
The word "Responsibility" means the things that are needed to be done when it is the right time. For being responsible, you need to set the priorities and do that work properly. When a person is on their duty, he or she never says no to anything just because they don't like to do it. The person takes responsibility and fulfills the promise to complete that task on time. If a person is not able to perform any task, then he or she does not blame others. They take all the obligations on their head.
So, after knowing what the "Responsibility" word means, now let's know how a person can change their life by being responsible.
Experts Are Listening!
Have doubts about academic writing? Clear all of them in a minute! Call the experts and get your answers immediately! Dial Now!Contact Us
How Being Responsible Can Change Your Life?
It can be very dangerous to be an irresponsible person. It can make the other person very irritating when a person does not at all cope up with his duties. Many jobs only hire an employee if he or she is responsible. For example, a student was given an essay on some topic and due to some reason, he could not complete it on the time. The professor will immediately declare him irresponsible. This may affect the marks of that student. So, being responsible is important to provide a sense of purpose as an individual and in society.
There are 3 stages where the responsibility word has a major impact. Those are being responsible for self, for family, and broader society.
While providing sense of purpose, the person should focus on contribution and connection to do something bigger than self. But before thinking of others, a person should search for the best version of themselves. If you think of yourself first then only you can take responsibility for others. Now, let's study these 3 stages;
Responsible for Yourself
Being responsible for yourself should be a major part of your life. This requires to be the concern of your basic needs. It is also known as HALT, hungry, anger, lonely, and tired. Are you any of these at a time? If yes, then you should be concerned about these at that time. You should fulfill these needs first and then think of others. It will make you more confident as you are ready to take responsibility of your life own. It is the way through which you can take care of your self-respect.
Responsible for Family
The second sense of purpose should be towards the family. But before giving importance to others, you should give importance to yourself first. It will help you to be close enough to understand their lifestyle and manage all the duties. If you do not fulfill your needs first, it can become a codependent relationship with others. This will fill a lack of self-esteem within yourself. So, to have a strong relationship with your close ones, you should be responsible for yourself first and then think of others.
Responsible for Broader Society
After being responsible for family and yourself, the third stage that is needed to be fulfilled is the broader society. If you are responsible towards yourself and the family, it will automatically make you responsible towards society. You will surely become an admirable person in society.
So, after knowing about all the 3 stages, you must now get that being a responsible person is very important. It gives a sense of purpose. However, avoiding responsibility can give you short-term gain but a long-term loss.
5 Habits Everyone Should Consider for Being Responsible In Life!
After knowing why being a responsible person is important, now you must be wondering that how a person can be responsible. The person can be responsible if he or she considers the below-written 9 habits.
Responsible for Your Own Mistake
The basic step to be responsible is to be accountable for your own mistakes. To become a responsible person, it is necessary to realize their own mistakes. This also means that you should not blame others for your in-capabilities while achieving your dreams.
On-Time Always
The second habit you should consider is to be on time always. At a younger age, you have studied about the time management. So, if you are on time and do your work on time, no one can take the credit for your work. You will be always appreciated for that. So, one of the major habits you need to develop is to be punctual.
No Excuses
An irresponsible person will always find a way to not doing the work. They will always make excuses and not do the work properly also. But a responsible person will never do that; he will always say yes to do any work. No matter how difficult the work is, he will never step back to grab the opportunity. This habit will always help you to be a responsible person and get an appreciation for hard work.
Check Your Emotions
If the person wants to be responsible, he should have control over his emotions. They should choose the words wisely and have a clear vision of action. Whenever a worse situation like being in a conflict or not provided with a promotion arises, make sure to check your emotions and calmly solve the problems or situations.
Stop Complaining
The person should not often complain about others as it will take the person nowhere. You should know the proper time and place to complain. If you want to become a responsible person, you should stop complaining about every small mistake. Instead, you should own the circumstances.
3 Methods to Develop the Essay on Responsibility!
Many students after knowing about responsibility, cannot develop an essay on responsibility. For that, there are 3 methods to write the perfect essay.
Choose Useful Topic - The first method is to choose a useful topic for your essay. While searching for the topic, make sure the subject is interesting to attract the reader.
Outline the Essay - The second method is to outline the essay. Without an outline, you cannot draft a significant essay. So, make sure you include the intro, main body, and conclusion.
Write the Essay on Responsibility - After outlining, now it's time to start writing the essay. Remember, the writing should be concise and clear to make the reader understand your saying.
Can't Write a Perfect Responsible Essay? Get Assistance from the Experts!
Still cannot write a perfect responsible essay? You should take assistance from the experts of Global Assignment Help. They will provide you with the best essay on responsibility. After taking guidance from the experts, you will also get many benefits like:
100% confidential
Free- plagiarism
High-quality essay
Affordable prices
Many freebies
Unlimited revision
Through this, you can present the best and desirable responsible essay to your professor. Also, you will secure an A+ in your assessment without any doubt.
Lowest price
USD 7.13
Get A+ Within Your Budget!
24/7 Customer Support
100% Customer Satisfaction
No Privacy Infringement
Quick Services
Subject Experts
Innovative Documents
FREE Tools
To Make Your Work Original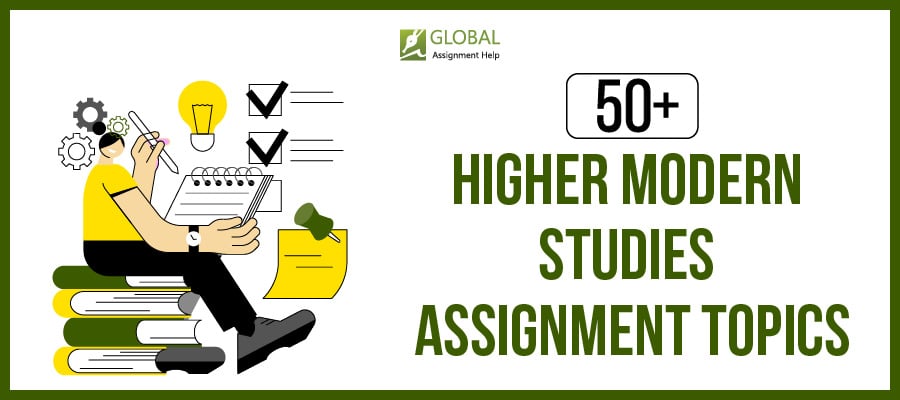 50+ Higher Modern Studies Assignment Topics to Ace Your Paper!
26-09-2023
119
13 minutes