Complete Breakdown of Average living Costs in the UK
"Qualified for Admission in UK's Prestigious University"
This message would leave many students delighted that their efforts and hard work have finally gotten them the best results. But the very next moment, they realise the upcoming challenge, "How much does it cost to live in the UK as an international student?" But don't worry; the experts of Global Assignment Help have explained the living cost in the UK for international students in this blog. So go through it to find answers to all your queries.
Why International Students Move to the UK for Studies?
According to statistics, every year, thousands of people from different countries like France, Germany, Spain, Greece, Romania, Ireland, Cyprus, Poland, Bulgaria and so on the move to the UK for further studies. This might make you wonder why the only UK is so special about it, right? So, listed here are the top reasons why international students move to the UK for education purposes:
World-Class Universities
The first thing to consider is that the UK is a hub of renowned universities globally. So, getting admission to them would open doors to the best knowledge in the world. This clears why students go crazy over getting admission into any uni in the UK.
Diverse Country Cultures
Because of its top-quality education, students from across the globe try their best to get into these and thus, it has people from different cultures and diversity. As a student, it is not always about academics but also about learning to become a team player, observer, good communicator and a lot more that can be learned here
Better Career Opportunities
Getting into a UK university means opening a gateway to professional CV writing. Yes, the UK graduates and postgraduates from the universities have opened doors to some of the best job roles in multiple companies and businesses that can set their lives on the right track.
Financial Assistance
The UK sounds like a posh lifestyle, and many wonders, "How much does it cost to live as a student in the UK" But it's equally true that it has some best financial assistance for international students who want to study in the UK.
Fun Lifestyle
Keeping everything aside, the UK is a great place for a lifestyle where you live life and have fun. It is cultural, vibrant, diverse and a hub of the best tourist places. So it is a mandatory country to visit, live, enjoy and even settle down.
This brings us to a point where we are clear about why students move to the UK for education. The next step is to know the living cost for international students in the UK. So, let's have a look at it!
Average Living Costs in the UK for International Students
If you are an international student and are planning to move to this new country, you should first know about the average living costs in the UK. Here is a basic breakdown of all the expenses for a new student:
Accommodation

Halls of Residence

£400 - £600

£300 - £700

Private Apartments

£800 - £1000

Local Homestays

£10 - £60

Food & Groceries

Bread

£0.97

£100 - £200

I Liter Milk

£0.92

Chicken

£5.44

12 Eggs

£1.93

Fruits

£1.71

Vegetables

£1.10

Rice

£1.11

Cheese

£5.57

Transportation

Train

£12 - £13

£30 - £40

Bus

£1 - £2

Taxi

£6 - £90

Tube

£4 - £5

Cycle

£4 for 1hour

Household Bills

Mobile & Internet

£15 - £50

£40 - £50

Gas/Water/Electricity

£40 - £50

TV License

£12

Insurance

£50

Entertainment

Movie Tickets

£9 - £10

£40 - £50

Sports

£10 - £20

Dinner

£40 - £50

Amusement Park

£40

Miscellaneous

Shopping

£50 - £70

£200 - £300

Household Items

£30

Books & Stationery

£20 - £30

Toiletries

£20

Other

£100
This is the basic budget plan to break down the living expenses in the UK per month for an international student. Now, let's look at some popular cities and the cost of living in those places.
Living Expenses in the UK for International Students 2022: City-Wise Brief
Cost of Living in London for Students
The cost of living in London for students is around £1000 - £1500. London has always been known as the city of dynamic lifestyle and adventurous life. This budget includes accommodation, travel, food, laundry, tuition fees, etc.
Cost of Living in Glasgow for Students
£1000 - £1200 is the average monthly budget requirement for any international student planning to move to the UK. Being the world's friendliest city, this place can leave a student with a bag full of learning and experience.
Cost of Living in Bristol for Students
The cost of living in Bristol for students is £750 - £1000. This is a popular city in the UK for its universities in arts and sciences and its contribution towards the same. Thus, this is an affordable option for all students.
Cost of Living in Birmingham for Students
£500 - £600 is the average monthly budget for internal students in the UK. This is an amazing place for students for its population, infrastructure, vibrant culture and career opportunities.
Cost of Living in Manchester for Students
The cost of living in Manchester for students is £800 - £1000 without tuition fees. Its music festivals, cultural diversity and friendly ambience make it the best choice for international students.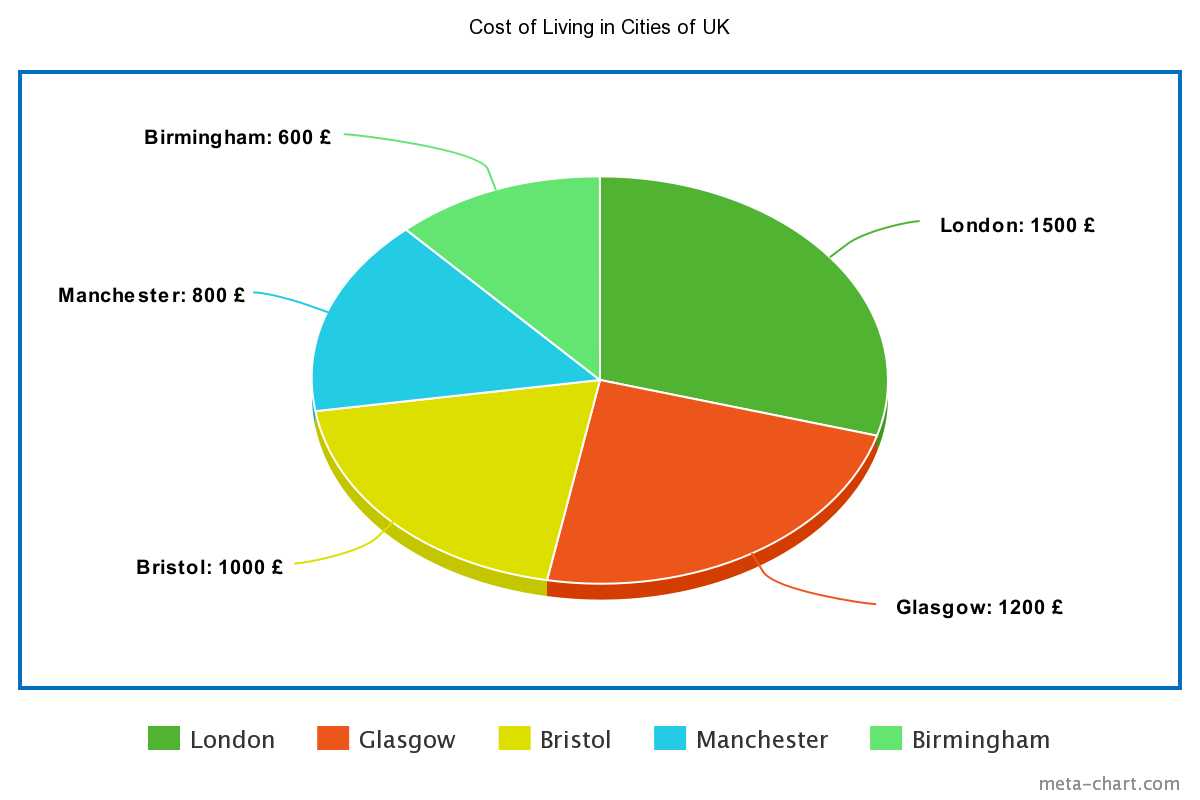 Alt-Text: Graphical Representation of Cost of Living in Top Cities of the UK
Now that the expenses are clear let's look at some tips for students to save money while meeting the average living costs in the UK.
How to Save Money as an International Student in the UK?
Here are some tips on saving some bucks while managing basic living costs in the UK for international students:
Avail Student Discounts
The first ad's best option is to avail all the perks of being a student. From transportation, food, and library to whatnot, make the most of the discounts you get access to with your student identity. This is fun and can save you some extra money that can help you pull a week or two more.
Track Your Expenses
If you are the one who gets enough money but doesn't know where all of that goes, then you should start taking this step seriously. Be it a manual notebook, journaling or a digital tracker, start noting down all your expenses and track them to get aware of how you spend and work on controlling them.
Get a Part-Time Job
The last and most important piece of advice is to get a part-time job. Yes, you can apply to nearby places and earn more if you cannot save money. But if this makes you think about how to manage your academic tasks, then ask our experts, "Do my assignment." Then, let us work on your boring assignment while you make some money.
Note: Global Assignment Help is a renowned name for providing best assignment help in UK. We are known for helping students struggling with their academic tasks and bringing their dreams of scoring high grades to reality. If you are an international student in the UK or are about to move there, bookmark our site, as we can prove helpful throughout your academic life.
These are three major ways to save some extra money while meeting the basic requirements of living costs in the UK for international students. Keep visiting us for more informative blogs like this. You can also check our blog section for more insightful reads that might be helpful for you!
Lowest price
INR 594.27
Get A+ Within Your Budget!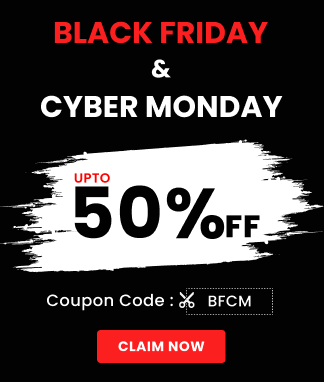 24/7 Customer Support
100% Customer Satisfaction
No Privacy Infringement
Quick Services
Subject Experts
Innovative Documents
FREE Tools
To Make Your Work Original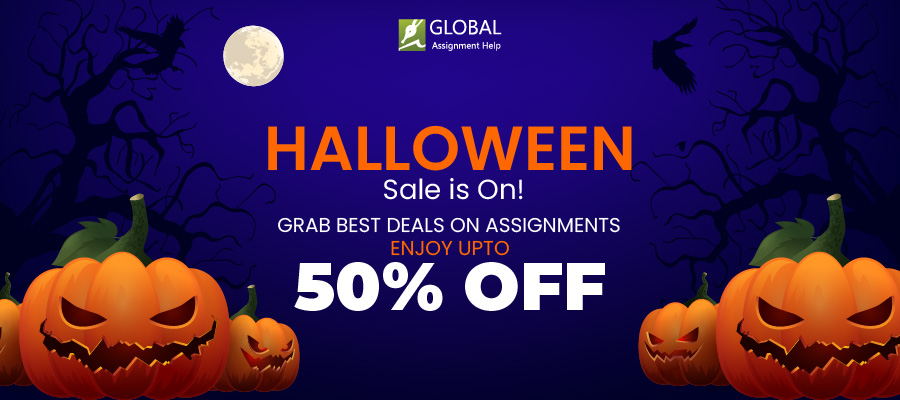 Spine-Chilling Offers on Assignments | It's Time to Save More!
30-10-2023
5305
11 minutes