Unbelievable Myths About the Saint Patrick's Day Celebration
The Saint Patrick's Day, a cultural and religious celebration on 17th March each year is witnessed in the countries all over the world. The celebration of this day as a remembrance of the traditional death of first patron saint of Ireland was made an official Christian feast day in an early 17th century. The experts of the Global Assignment Help who provide assignment writing assistance to the students have conveyed that there are many myths that are associated with the celebration of this auspicious day.
Celebrating this day by distinguishing the myths related to the day will surely make you feel even more joyous. Wondering about what these myths are? Read below to know more about them.
Saint Patrick was initially Irish
The biggest lie of all is that Saint Patrick was from Ireland. He was not! He was born in Britain near about A.D. 390 in a royal Christian family and owned a townhouse, a country villa, and plenty of slaves. What is even more surprising is the fact that he was not interested in Christianity during his initial days. He was kidnapped to take care of a herd of sheep as a slave for more than seven years in the countryside of Ireland which made him a firm believer in Jesus.
There are No snakes in Ireland because of Saint Patrick
There is no denying the fact that no snake population is found in Ireland, but this is not because Saint Patrick banished them. Ireland, being surrounded by icy waters and unfavourable conditions for snakes make the breeding of this species almost impossible. Moreover, they cannot even migrate from the mainland of Ireland without dying, and that's why no snake population is witnessed there.
Green is the colour associated with this day historically
The countryside in Ireland has a naturally existing view that unveils different shades of green. Also, Saint Patrick wore a different colour known as 'St. Patrick's blue', so how did the colour green gain so much popularity and is associated with this day? It is just because during the 18th century, the supporters of Irish independence used this colour to represent their cause and fight for it.
Corned beef is the traditional dish, and a must have on this day
While the celebration is being witnessed, the chefs savour the corned beef and cabbage. The Irish community bought substituted corn beef to save money and eat healthy so that their nutritional needs are not compromised.
These are a few myths that needed to be unveiled. You need to explore truths and leave the misleading myths behind so that you can enjoy the celebration to the fullest.
If the stress of pending academic documents is making you restless and you cannot concentrate on the preparations, parade and enjoyment of this day, then do not delay and connect with our academic professionals right away. By doing so, you'll be spared of doing in-depth research, tedious writing, etc., and get assured of the topmost grades. Our professionals have been handpicked from the most renowned universities, and thus the quality of work they deliver can be trusted.
Place your order right away and take benefit of some amazing deals and discounts.
Lowest price
USD 7.13
Get A+ Within Your Budget!
24/7 Customer Support
100% Customer Satisfaction
No Privacy Infringement
Quick Services
Subject Experts
Innovative Documents
FREE Tools
To Make Your Work Original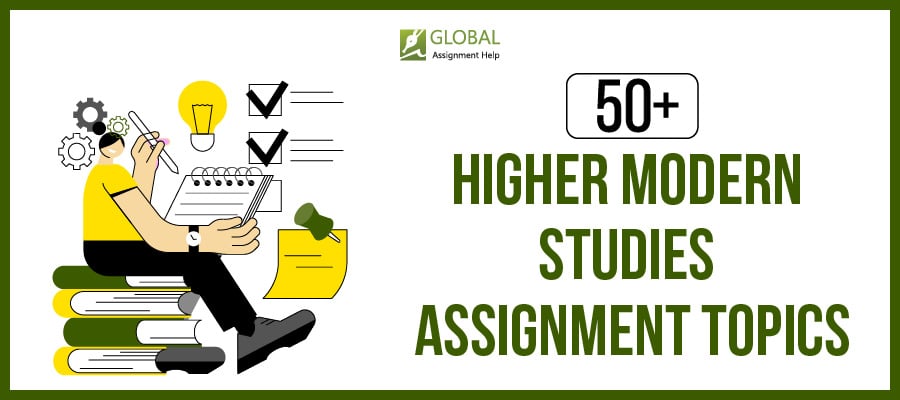 50+ Higher Modern Studies Assignment Topics to Ace Your Paper!
26-09-2023
119
13 minutes