All About Open Book Exam 
Are you wondering about "what is an open book exam?" Let's discuss! Colleges and universities have recently started conducting exams using a different method named "Open Book Exam". It is a type of examination wherein students can use specifically approved notes, documents, books, or resources in a hall. The purpose of this exam is to test your ability to analyse and apply information to answer questions rather than test your memory.
Open book exams can be taken in two ways: Restricted and Unrestricted. In a restricted open book exam, students are allowed to use a limited resource or a single set of texts. In an unrestricted exam, students can use as many resources as possible. So it is always best to check the exam guidelines to know if the test you are giving is restricted or unrestricted. 
Now that you know the basic concept of open book exam UK, let's move further to know the types of it.
Avail Help With Open Book Exam & let the exam experts take you to the destination.
Order Now!
Understanding the Types of Open Book Exams
Any university or college regulates five major types of open book exams in today's world. Learn from the briefs given below to have a better understanding of their types.
Essay Exams
These exams are of the common type wherein students have to answer essay questions in a comprehensive manner. In addition, they must read and apply information based on their understanding of the subject by seeking help from the resource material. 
Case Study Exams
Students have to identify and analyse a practical problem to find a solution in this type of exam. They are allowed to look for information and apply knowledge with the help of their course books.
Multiple Choice Questions
In MCQ, students have to give correct answers out of four choices. Then, they can use their resources to find out the answers. It may look easy, but it is not, as professors can provide possible or nearly correct answer choices, making it difficult to interpret. So, prepare for such exams accordingly.
Traditional Sit Down Exam
This type of exam is conducted in an examination hall wherein students can bring their resource materials with them. It is said to be traditional, wherein students have to gather in an examination hall to write their test, but the twist is that they would be allowed to bring their reference material to write answers.
Take Home Exams
As the name suggests, in such a type, students have to take exams from home. They have to complete their question paper with the help of resource materials within a given time frame. It is a 24 hour open book exam, wherein you have to submit the answer sheet the next day.
Such exams prepare you based on your knowledge and understanding of the subject instead of your capacity to memorise things. Open book exam UK gives every student a fair chance to prove themselves. However, these exams are said to be easy-peasy but no! You have to know the correct way to prepare for this exam. So to know the tips and tricks for preparing for this exam, read the next section. 
Hire an Open book Exam Experts TODAY and Score Good Grades.
Hire Experts
The Best Tips to Prepare for the Open Book Exam from Experts
"How to prepare for an open book exam?" is a question that makes students anxious. What plan of action is correct to study for this test? Well, the answer is straightforward. We agree that it differs from the traditional exam, so the preparation style may vary, but it is not entirely different. Read the below section to get the best open book exam tips if you are preparing for this type of exam for the first time. 
Strive to Understand Rather Than Just Remember:
Studying for open book exams can be challenging because the necessary skills are more difficult to assess than basic memorisation. Your ability to properly process and use knowledge is what it is trying to educate you. The focus is not on memorising information but on understanding and applying it.
Highlight the Key Information Beforehand
During studying, highlighters can be a useful tool. It helps you highlight important facts and other challenging stuff that you might need to refer to for questions. You can also mark pages or fold them. Finally, it will help you in locating the information quickly.
Collect and Organise Your Resources
You could be tempted to feel safer by having many notes and resources available throughout the online open book exam. Yet, this can result in losing focus, confusion, and time. So, instead, starting with a few pages of pertinent, concise notes and properly chosen materials is advisable.
Create a Reference Sheet for Words, Formulas, or Equations
Consolidating your vocabulary terms and definitions, formulas, and equations on paper is one of the most excellent strategies for open-book tests. Create a personal dictionary reference sheet to make finding words throughout the test easier. It is one of the best open book exam tips out of all. 
Learn Effective Time Management Skills
Taking open book tests follows the same time management guidelines as taking general exams. First, review the total number of questions to see how much time you may allot to each. Then, answer the questions that are simple or that you are familiar with next. After you're done, spend the remaining time checking your work for grammatical or spelling issues.
Always Ask for Help When in Need
Preparing for an open book exam can be difficult as you must compile the required resource materials and important notes. However, sometimes you might get stuck in the process and not understand the requirements. It is where you can seek experts' help. Our Global Assignment Help website can be your one-stop resource for all the necessary information and assistance.
So, these were some open book exam tips to prepare yourself in a better way. We understand that preparation is the key to succeed in an exam with good scores. Therefore, essential tips and tricks are required. However, sometimes these tips doesn't work well for some students and they seek for help. Let's discuss those reasons in our next segment.
Reasons Why Students Seek Help with Open Book Exam
In some instances, students need more than just open book exam tips; they require expert assistance to guide them through the process. There can be many reasons to get help with such tests, as they are entirely different types of exams. But what is the reason behind seeking online exam help from experts? Some of the problems that students face while preparing for such tests and require help are mentioned below:
Poor Problem-Solving Skills
Open-book exams include a complex array of challenging, intellectual, and case study-based questions. They measure students' genuine capacity for problem-solving and their active memory. Such tests stimulate students' critical thinking as they concentrate on comprehending and analysing concepts. However, students fail to do this and thus require experts' help with open book exams.
Unclear Concepts
Open-book exams will force students to go through their textbooks. However, many will skip this part as they choose to rely on the notes and reference materials provided by their university. Yet when they have to read each concept thoroughly, students become anxious because they don't understand the material and end up asking for help.
Difficult Evaluation
Open book exams have more challenging evaluation standards than memory-based tests, which is a disadvantage of these exams. Slow learners may perform poorly in such tests. These students might experience even greater pressure because open-book exams will be challenging to evaluate. This challenging situation may make them feel perplexed and require assistance from experts.
Collecting References
One of the biggest obstacles for students is bringing the required notes or resources. They frequently encounter open book exams that require them to refer to and apply knowledge, but students are unsure of the materials and notes they should bring. As a result, they could require professional help gathering the necessary data and reference resources.
Detailed Answers
A student's biggest challenge is writing correct, detailed, and well-structured answers. The reason is that examiners expect much more in-depth explanations than they would in a closed-book exam because the students can access their books, notes, or other authorised resources to answer the questions. Due to this, students frequently ask for assistance with open-book exams.
Now that you have learned why you need to seek open book exam help, read the following section to know how our writers can assist and what you will get from it. 
Our Experts Offer the Best Help with Open Book Exams
If you want to learn better about our experts who will assist you with your exam, glance at our team of writers on our website. We have more than 500 specialists throughout in more than 80 academic fields, making it possible for us to write practically any paper at your request. However, to know how we can help you other than providing open book exam tips, read below:
Availability of Specialised Knowledge
Are you struggling to get good grades? Our professional writers with experience in a variety of subjects can help you achieve the desired scores. So, when you are facing your most complex educational challenges, such as preparing for an open book exam, the experience of writers will be helpful.
Better Grades and Performance
The goal of every student is to achieve academic success. However, their confidence is destroyed by academic hurdles, which hinder their path to success. In addition, students struggle to perform successfully because of the confusion it causes. Yet, specialised writers from assignment writing services do in-depth research and produce high-quality work that aids students' academic success. An open book exam, for instance, can benefit from student assistance.
Provide Brief About Guidelines & Format
Students have to take their open book exam UK in the format their college or university requires. These rules must be strictly followed, or you will be fined. So, it is our writers' responsibility to ensure that tests are managed effectively following the standards outlined by the university. In addition, we help the students achieve high results by previewing the exam format so that students can study following the structure and complete their exams.
Proofreading and Editing
After finishing your open-book tests, you can hire a writer right away from our website to assist you in editing your essay before submitting it. Our experts consistently prioritise the needs of students; therefore, if you believe that your article contains a lot of grammatical, spelling, or punctuation issues, let us know. Experts will adequately proofread your work and make any necessary edits so you can submit a flawless document for your test.
Guide You with Answering Questions
Students often face challenges while writing answers in an open book exam, as some need detailed knowledge and looking up the references takes too much of their time. This is where our experts come into play. Our writers can offer you tips and tricks or help you find ways to answer questions effectively. 
This is not it! There are many more benefits, freebies and services that you can avail on our website. Our purpose is to give complete satisfaction to students for open book exam help. You can even check out the following section to learn the various services that we can provide.
Place Order
Check Out the Academic Services & Benefits We Offer
We understand that trusting someone with academic work can be risky. One cannot rely on unknown people with their academic projects. But you can have faith in us. Our assignment writers offer the best assistance to serve you with top-notch content. We assure you that asking for academic help will not turn into disappointment. You can go through all our benefits and services here:
Services Provided by Our Experts:
Additional Benefits and Freebies That We Offer Are: 
High-Quality Paper
Timely Submissions
24 Hours Service
100% Original Work
Reasonable Costs
Unlimited Revisions
Discounts & Offers
Free Writing Tools
Money-back Guarantees
Free Samples
You can go through our testimonials before hiring our experts for assignment help UK if you are still doubtful. We can ensure that we will provide the best quality and timely submission of your documents.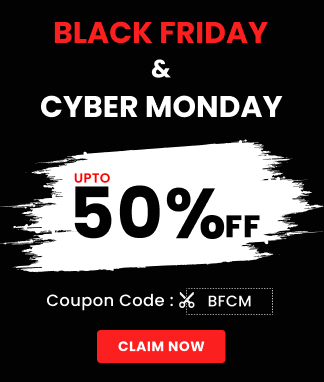 Paid
FREE

Features
Topic Creation

Outline

Unlimited Revisions

Editing / Proofreading

Formatting

Bibliography
Get all these features for
USD 80.67FREE
FREE Tools
To Make Your Work Original
Questions to Ask Before You Ask an Expert, "Open Book Exam"
 Do I Need to Revise for Open Book Exam?

No, you do not have to revise for the open book exam. All you need to do is understand the subject matter and compile all the important notes needed for this test.

I Have to Take An Exam Soon. Can You Help Me?

Yes, why not? All you need to do to get our help is place an order for the required assistance and make the complete payment. Then, one of our experts will be assigned to you for providing effective assistance.

How Can Students Prepare for Open Book Exams?

There are ways to prepare for this exam, but the best way to prepare is to collect all the essential resource material and make a list of important formulas, equations, and definitions. In addition, our experts have listed many tips for open book exams above, so you can also go through them.
What Are the Best Strategies for an Open Book Exam?

The best strategy to write an open book exam is to understand the subject matter rather than just emphasising on memorisation thoroughly.

Can I Get Instant Help with My Open Book Exam?

Yes, we have a customer support team available round-the-clock to help you provide assistance. They resolve your queries instantly, and if you require instant help, they will assign you a writer to help you with your 24 hour open book exam.

Is an Open Book Exam Simpler Than a Traditional Exam?

No, an open book exam is equally difficult as the traditional exam because you have to learn and understand the concepts in it as well. Also, as this exam allows you to bring resource material, there is a chance that the marking becomes strict.
- LATEST BLOGS -
Read Our Latest Assignment Blogs
By High Quality Assignment experts on university, academics, assignment, writing skills & tips, and many more
View More