Smart Tricks to Increase the Word Count of an Essay
Table of Contents
Has this ever happened that you have completed the whole essay but still the word count is not matching the requirements?
If yes, then you are not the one, there are other students too who face the same situation as they fall short of words and can't increase the word count.
So, to help you with the same, the custom essay writing service providers have mentioned some smart tricks to make your essay longer without stretching it unnecessarily.
Here you go!
How to Increase the Word Count of an Essay?
Preparation Phase
1. Prepare a Perfect Plan
Your essay may end up shorter because you have forgotten to mention some important points. When you re-read it, you realize that something is missing and reintroducing that information again wastes a lot of your time. So, it's better to prepare a plan before writing. Create a rough draft and note down all the important points that you need to mention in the essay. This way, you will get an idea about the length of an essay.
2. Choose Some Quotations
One of the best ways to make your essay longer is including some interesting quotations related to the essay. Quotes are one of the legitimate ways to increase your word count. However, it is difficult to integrate the exact quotation matching your essay. So, it's better to read properly, pick some best quotes, note them down, and then use them in your essay. Avoid overusing quotes as it marks a negative impression on the professor.
3. Include Relevant Examples
Supporting each point of view with proper examples will not only make your essay long but show your dedication towards the essay. You can use examples in any form like - graphics, texts, photos, etc. or you can also add them in the form of texts.
Now that you are done with the preparation of the essay, so it's time to move on to the writing phase.
Writing Phase
1. Introduce Transition Phrases & Words
Suppose if you want to add some text at the end or beginning of the paragraph, then it's better to use transitions words or phrases. By using them, you can easily connect two ideas together.
For Example:
However
Therefore
Thus
In other words
In conclusion
So
Likewise
With regards to this
With this in mind
These are some of the words that you can use and add some more text easily in your essay.
2. Use Words Than Necessary
This tip may sound weird but still, it is very useful if used properly. However, if you are not left with anything to say, then you can add extra words and make the essay longer. Here are some effective ways to do:
Replace the verbs with nouns
Add descriptions to explain things properly
Replace pronouns
Use "to be" constructions
Add some extra adjectives and adverbs
Eliminate contractions
This is one of the best ways to increase word count. Usually, while writing a formal essay, you are not allowed to use contractions, so use it in the rare case.
3. Structure the Paragraphs
While writing an academic essay, students usually follow one typical structure, i.e.
Topic sentence
Main point
Supporting evidence
Strong arguments
Conclusion
There is no hard and fast rule for this, and you shouldn't write the paragraph in the same way. Pick the best structure according to the type of essay and then write accordingly. If you are facing issue in the same then you can also go with easy essay typer tools which can provide n number of examples for your essay.
Final Phase
If you have applied all the above-mentioned strategies and still your essay needs some paragraphs, then you need to do some creative editing. The following are the ideas that can help you with this:
Reread the Prompt Carefully
Read the essay carefully and make sure you do not skip words as you are already familiar with the text. Check whether you have answered all the questions carefully and you need some extra points to prove your answer.
Check if There Is Anything to Stretch/Elaborate
Read the essay very carefully to ensure if there is anything you can add to any of the sections. For example, if there is a point in which you can elaborate more. To stretch some points, you can also include examples within each paragraph.
Avoid Implementing Obvious Tricks
There are multiple ways to make the essay longer. Most of the students think they are very smart and instead of increasing the word count, they change the page number or manipulate the formatting. They do not even think about the consequences of it and at last, their essay gets rejected. So, avoid doing such things, instead, follow the aforementioned tricks.
6 Don'ts of Essay Writing:
Avoid spelling out numbers, i.e. 'five' instead of 5
Avoid expanding margins
Avoid making every heading 14pt
Avoid adjusting the font size after every paragraph
Avoid bloating the header
Avoid expanding space between characters and lin
Take help from this blog: 7 Hobbies That Can Help You be a Smarter Student
The Conclude
The aforementioned tips are not that much stylistic but can help a lot in increasing the word count that too without exaggerating it. Make sure that every word count should serve the main purpose. However, there are situations when you can't manage both the style with the word count, then it's better to use these tips either seek essay Help from our experts.
Lowest price
USD 7.13
Get A+ Within Your Budget!
24/7 Customer Support
100% Customer Satisfaction
No Privacy Infringement
Quick Services
Subject Experts
Innovative Documents
FREE Tools
To Make Your Work Original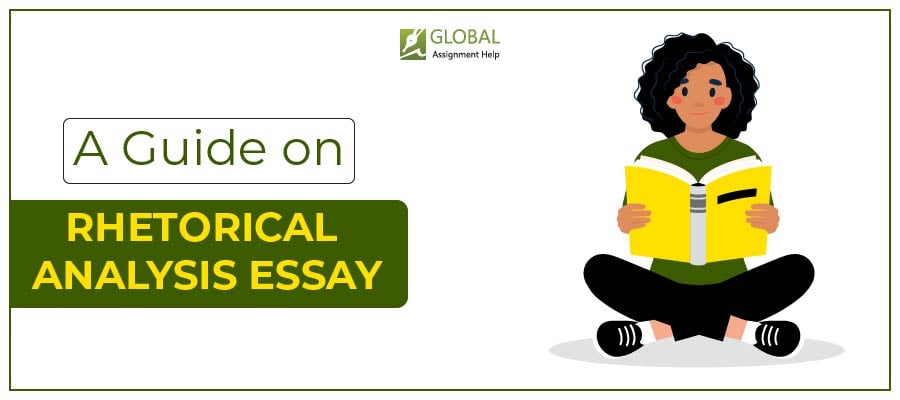 Your 2023 Guide on How to Write a Rhetorical Analysis Essay
14-09-2023
294
20 minutes