Introduction To Travel And Tourism Industry
Travel and tourism industry has been in existence since a long time. It is not a newly established sector. Its origin traces back to the pre-industrialization era. This sector has been mushrooming with an ever increasing pace. In earlier times, however, the travel and tourism industry was not given considerable significance.
Nonetheless, with increased globalization and liberalization of trade, this sector is receiving elevated attention. Countries that have a blooming travel and tourism sector are reaping great advantages in terms of growing GDP (Inskipp, 2008).
A+ Grades @Affordable Prices!
We deliver all academic papers from dissertations & assignments to thesis, & case studies. 5000+ satisfied students, you could be next! Place Your Order Now!
Order Now
Travel and tourism sector includes guide services, tour operators, hotels, restaurants, airlines, roadways and railways. In simple terms, a number of areas are included in this industry and therefore ample employment as well as economic growth opportunities is present herewith.
Other thaneconomic development, travel and tourism also enable people to learn about the cultures and traditions of different regions/nations (Sharpley, 2006). The present report aims at discussing the historical developments taking place in the domain of travel and tourism.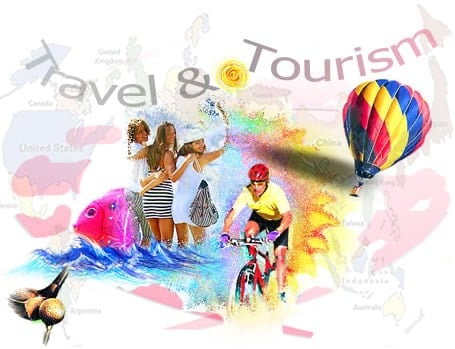 Examine the historic developments in travel and tourism
Tourism is generally perceived to be a global phenomenon having an incomprehensibly gigantic infrastructure. Its significance is apparent from the very fact that its impact highly penetrates culture, politics, society and most important of all, the economy. This sector has undergone some notable developments. Going by the recent trade publications, travel and tourism is at present at its peak.
There have been infrastructural renovations and constructions as holidaying has become a very popular recreation. Traveling to different places has become one of the most frequent leisure time activities for people (Spilsbury, 2011). Traveling to distant places has become really convenient given the advent of new technologies.
In fact, the entire process starting from making reservations, choosing the mode of transport, physically arriving at the place to bidding adieu can now be done in a jiffy. Internet has turned out to be a blessing for this sector. It saves substantial amount of time and therefore people are now making use of this facility to perform all their travel related activities (James, 2006). The economic developments of a country lead to growth in all the sectors and henceforth the adoption of modern technologies.
Apart from the development of internet and communication technology. The replacement of railways and bus with journeys by caravan and car and later through airplanes gave a strong stimulus. This sector has also received great boom due to technological development in airlines industry since 1950 (Searbrooke and Horner, 2012). It has become highly convenient for individuals to travel throughout the globe. Charter tourism has taken up a blooming market segment and made its mark with help of reasonable offers for overseas holidays.
There are now super ships and super jumbos as well as low cost airlines. This development in the travel and tourism industry all across the world has stimulated high tourist inflow and thereby high revenues from this sector. Not only this, because of budding airline services the trend among people for taking up foreign holidays has become very strong. In general, the number of adults and teenagers going for overseas holidays increased more than three times in the 40 years before the year 1991- from 9 to 32 million (Gyr, 2010).
Travel and tourism has gradually assumed a vital role in the development of UK's economy. This industry is an important source of foreign exchange for the nation. With help of this sector, the government is able to develop connections with other nations and form strategic alliances. Hence, it can be said that the contribution made by this industry to the economy of the country is quite magnanimous. It has helped in reduction of poverty, providing food security and employment opportunities to people (Harrison, 2006).
Get help in
Any Subject
Our intention is to help numerous students worldwide through effective and accurate work.
How destinations can overcome and mitigate the negative impacts of tourism
To overcome the environment related negative impacts, green tourism is the best strategy which will help in augmenting the positive impact. This strategy helps in protecting the local and cultural heritage whilst revitalizing the native cultures. Through this, the tourists can enjoy unadulterated and undamaged natural environment as well as landscapes.
Apart from this, by reducing the number of visitors in certain areas, the environmental as well as social impacts on the eco-system can be reduced. In addition to this, UK can diversify its products and services range by introducing new adventure sports such as canoeing, sailing and rafting. This will increase the income of that area (Awaritefe, 2004). Moreover, there must be stringent laws for conservation of natural heritage.
Get coursework help UK from top expert writers with guaranteed unique and plagiarism-free content.
Conclusion
Hence, from the above report it can be concluded that travel and tourism industry holds significant value for a country. It provides great scope for economic development of a country. In fact many countries are paying more attention to and promoting tourism so that they receive higher revenues.
However, the negative impacts of this sector on environment and culture are also rife. UK has greatly benefited from its travel and tourism sector in terms of FDI, employment and foreign exchange. Not only this, the country is also quite conscious about maintaining the uniqueness of its culture and environment. UK government has also been steadily supportive of this industry of the country (Comas and et.al., 2008).
References
Awaritefe, D. O., 2004. Tourists values, activities and motivation for travel to third world destinations: Case study of Nigeria. Tourism Review. 59(1). pp.34 – 43.
Biederman, S. P., 2008. Travel and Tourism: An Industry Primer. Pearson/Prentice Hall.
Comas, J. and et.al., 2008. Destination networks and induced tourism image. Tourism Review. 63(2). pp.47 – 58.
Harrison, D., 2006. Dictionary of Leisure, Travel and Tourism (3rd edition). Reference Reviews, 20(3). pp.52 – 52.
Hogenauer, A and et.al., 2011. Building global competencies through experiential coursework in international travel and tourism. Journal of International Education in Business. 4(1). pp.30 – 41.