INTRODUCTION

Marketing planning is very essential to set objectives from different activities and scheduling steps for such results. It is the first management functions that determines for performing different process of management (Dogramatzis, 2015). In this context, present report based on Sainsbury which is retailer company and provides different types of products and services in various areas. For gaining insight knowledge of the company, present report covers situation and industry analysis through different elements. Furthermore, it also focusses on product and market forces which can be applies on the chosen organisation.

ASSESSMENT 1

Situational analysis
In order to describe situation analysis of Sainsbury following elements can be included:
Financial and non financial goals: Financial goals of the cited firm is to increase revenue and profits from different sector. In addition to this, they have also non financial goals in which they are determines for production quality and employee satisfaction at workplace (Berman, 2016).
Mission: Mission of Sainsbury is to enhance their operations in different areas of the world through online and offline both stores. In this aspect, they have set aims to increase operations in worldwide area (Jackson and Ahuja, 2016).
Core competencies: The chosen organisation has various employee who possess effective skills and resources for achieving business objectives and goals. Thus, they have fulfilled their core competencies through different criteria such as potential access in long markets and sustainable advantages at workplace (French and Gordon, 2015).
Sustainable competitive advantages: Sustainable competitive advantages occurs to acquire and develops attributes. In this aspect, combination of different attributes requires which can be allow for performing for competition.
Industry and environment analysis
For industry and environment analysis, following element can be included within the business:
Sector trends: Retail trends is goes very high in today's time so that it rising inflation and slowing wage growth which can impact on customer confidence and demand (Fill and Turnbull, 2016). Thus, Sainsbury can easily expand their operations in new market.
Customer segmentation: In order to segment customer market, the cited firm divide it on the basis of age, gender, income and interest areas. They are mainly targets to household customer who are preferred purchasing from online and offline both stores.
PEST: In UK and other market globalization is take place which creates many impact on the business operations (Anwar, Anwar and Daniel, 2016). Political factors are providing opportunities to the chosen enterprise to expand operations in different new areas. Further, due to rising cost supply chain of Sainsbury is affected so that it creates impact on price of the company. Apart from this, changes in customer preferences can also affects to the business in term of taste and preferences. Thus, the industry need to enhance technological aspects which can create positive impact on the business operations (Low, Gao and Mohdari, 2016).
Key drivers for change: Key drivers are internal and external factors that create impact on the company outcomes. It assists to focus on performance and progress of Sainsbury which can identify successful elements. In addition to this, selling products at low price can determines variety to offer products and services (Lee, 2016).
Competitor analysis
Sainsbury is competing with various competitors so that it can be analysis in the following manner:
Competitor and strategies: In order to analysis competition within the market, Sainsbury need to determine strategies. In this context, they have to concentrate on market price for particular product. In this aspect, they can easily capture whole market in systematic manner (Yu, Ramanathan and Nath, 2014).
Customer analysis: Further, the cited firm need to concentrate on customer for whom they want to serve products and services. Hence, they can easily analysis customer for developing market and solution.
Portfolio analysis: Portfolio analysis is a way that assist to analysis products and services of Sainsbury to make business portfolio. The cited firm operating functions in different types of products and services so that it is very easily develops operations in different areas (Rishi, 2015).
SWOT analysis: The cited firm is the biggest supermarket chain in UK and they have more than 150,000 employee in all over the world. The company has effective strength that is experienced team through they will able to enhance brand and advertisement. Beside this, rising food products can creates negative impact on selling food products in the market (Gagnon, 2016). Another weakness of the organisation is stiff competition within each segment of the retail market. The company has various opportunities that is partnership, in which Sainsbury can capture new place and enter in different areas. Further, they can also enhance operations in growing economies country such as Africa and Asia, etc. Competitors are main threat for the chosen enterprise such ads ASDA, Tesco, etc. In addition to this, increasing in globalization can make challenges in the chosen enterprise.
ASSESSMENT 2

Product/ market focus
In this aspect, following factors can be includes which assist to focus on business strategy of Sainsbury:
MART objectives: Sainsbury is the third-largest supermarket which deals in different retail products and services. Their objectives is to deliver food according to customer choice with great quality (Anwar, Anwar and Daniel, 2016). For achieve objectives, the firm analysis market and determine time frame for accomplish different activities at workplace. The firm also take advantages whether objectives and goals are achieved or not. Hence, they are checking that all elements are relevant for develops positive results. In this aspect, the cited firm make time frame for each activity and goals so that they are earns profitability at workplace (Low, Gao and Mohdari, 2016).
Target market segmentation: The chosen organisation has make segmentation for people who are buying products from online and offline both physical stores. Thus, they are serves their operations through making efforts on enhance services. The company has household target group through they can deliver effective products and services to different customer (Yu, Ramanathan and Nath, 2014).
Differentiation and positioning: For making positioning, Sainsbury provide different types of products at distinctive price. Thus, customer can purchase according to their convenience and income. In addition to this, the company also make differentiation products so that customer can easily attract at workplace (Jackson and Ahuja, 2016).
Marketing programme
In order to achieve objectives and goals, marketing programme consist following element at workplace:
Marketing mix: Marketing mix considers 4Ps such as product, price, place and promotion. Sainsbury is offering different types of products through focusing on innovation and quality management. It is look towards enhance new and different range of products (French and Gordon, 2015). Apart from this, the cited firm has effective pricing strategy which is based on customer value and money. Thus, they are following competitive pricing strategy through they can gain market share in effective manner which make positioning as well. The company has more than 550 large supermarkets and over 700 physical outlets. They are serve products at home deliver as well so that customer can access it according to their convenience (Fill and Turnbull, 2016). Promotional strategies of the company is based on customer attention and brand name. Thus, they are using advertisement, database marketing and packaging for development of positive results.
Financial data and projection: Financial performance of the company is determines subjective measurement that describes for use firm resource in effective manner. It will assist to generate more revenue and profits from different activities and actions. Financial data and projection consist various information which can be contains from various information (Yu, Ramanathan and Nath, 2014). In this aspect, Sainsbury has prepares their trading, profit and loss account, balance sheet, cash flow, etc. Following analysis is determines profitability and outcomes of the cited firm:
The chosen firm is growing continuously so that they are determines their objectives and goals in effective manner. In this way, Sainsbury enhance their profits and revenue from different activities and action in different areas. In this way, they can achieve high market share and price for all products and services so that growth of the business can be expand in effective manner (Gagnon, 2016). In addition to this, the cited enterprise has set their targets and goals according to criteria so that strategies can be frame for development of outcomes and positive results.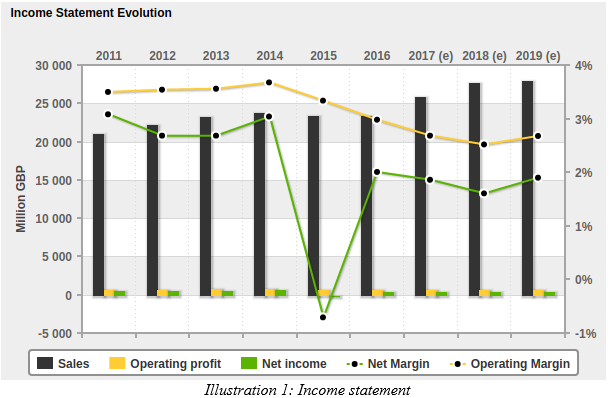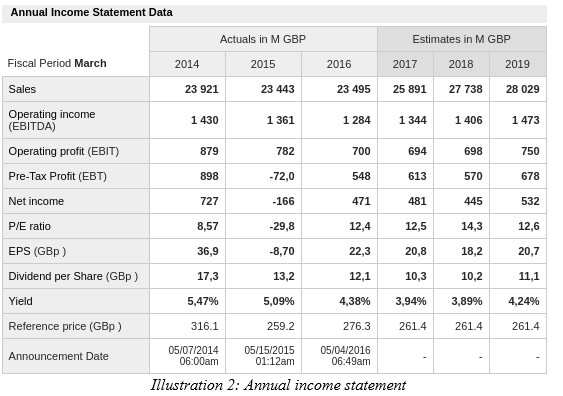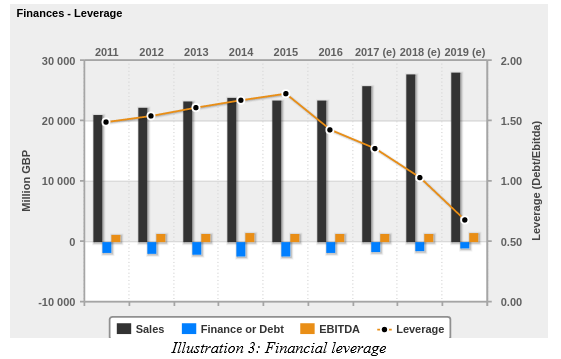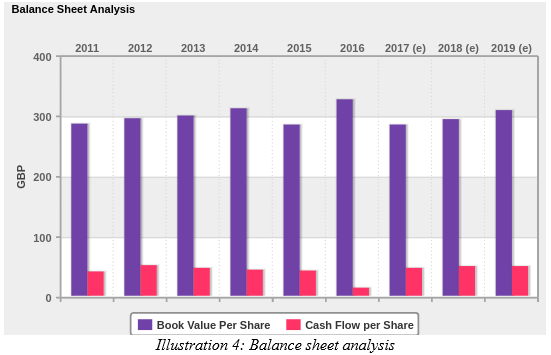 CONCLUSION
From the above report it has been assessed that Sainsbury has wide market so that they can enhance market share of their company in different areas. Furthermore, it covers PEST analysis in which political factors gives opportunities for increase activities and operations in new areas. Moreover, it demonstrated mission of the enterprise which can be accomplish from core competencies of the company. In addition to this, it analysis financial data through business can set their future targets and maintains profitability at workplace. At last, report explained about marketing mix of the cited firm in which company has effective strategies for enhance their outcomes and operations.
REFERENCES
Books and Journals
Anwar, M. N., Anwar, M. N. and Daniel, E., 2016. Entrepreneurial marketing in online businesses: The case of ethnic minority entrepreneurs in the UK. Qualitative Market Research: an international journal. 19(3). pp.310-338.
Berman, B., 2016. Referral marketing: Harnessing the power of your customers. Business Horizons. 59(1). pp.19-28.
Dogramatzis, D., 2015. Pharmaceutical marketing: a practical guide. Taylor & Francis US.
Fill, C. and Turnbull, S., 2016. Marketing Communications. Pearson Higher Ed.
French, J. and Gordon, R., 2015. Strategic social marketing. Sage.
Gagnon, E., 2016. The Marketer's Action Plan (MAP): Six Steps to Developing Effective Marketing Plans in B2B Marketing Programs. International Management Review. 12(2). p.56.
Jackson, G. and Ahuja, V., 2016. Dawn of the digital age and the evolution of the marketing mix. Journal of Direct, Data and Digital Marketing Practice. 17(3). pp.170-186.
Lee, S., 2016. Comparative analysis of library marketing studies in Korea and other countries from 2000 to 2013. Malaysian Journal of Library & Information Science. 21(3). pp.71-93.
Low, S. P., Gao, S. and Mohdari, M. M., 2016. Marketing importance and marketing