People often do not understand what exactly marketing is and when asked, they define it selling or advertising. In order to make marketing communications more focussed, personalised and relevant for the customer-base within marketplace, a marketing model of STP can be used by marketers. This is a significant marketing tool that helps marketing department of an organisation in recognising its right customers and serving them in an appropriate manner.

Segmentation, Targeting and Positioning (STP)
STP in marketing is considered as a well-established tool of marketing that can be used within an organisation for positioning its product in order to target multiple groups of the market share in a more effective way. STP stands for segmenting the market, targeting the best customers and positioning the offerings.
Under such kind of marketing analysis, the marketer of an organisation divides the entire market into small segments that covers identical needs and wants of a specific service within the organisation.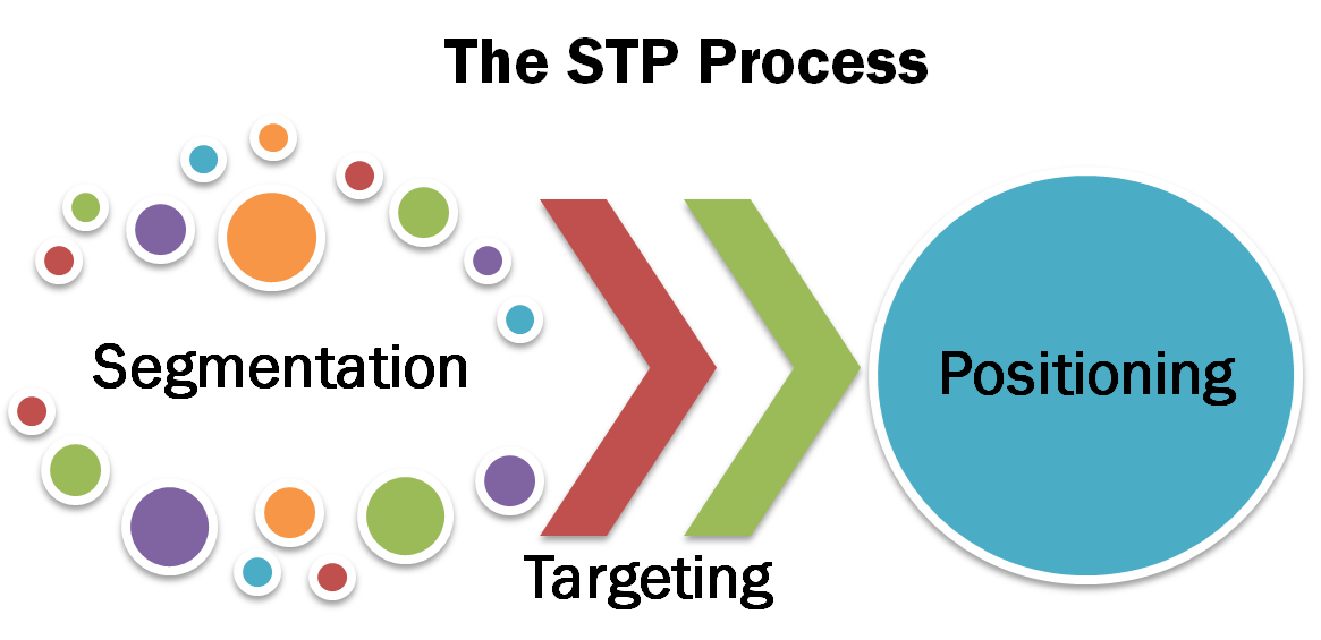 Role of STP in Marketing
STP marketing model plays a large number of roles within the process of marketing through communicating the benefits of the product or service of an organisation and value to the specific groups. This kind of model is very useful to the marketers of a company as it provides assistance to them in identifying the most valuable types of market share and then developing products or introducing services as well as marketing messages provided to market-base. The model of segmentation, targeting and positioning allows a company to get involved with every target group in a more effective manner, personalise the messaging and boost the sales of organisation.
STP model shows a significant concept within the marketing study as well as application and is a fundamental concept for marketing success as organisations would have effective approaches of marketing without it, and would, thus, struggle in order to chase competitive advantage within marketplace. As shown in the diagram above, the comprehensive process of STP tool aims to improvise the design of marketing mix for the organisation. The design of the marketing mix altogether develops positioning of product which results in capturing target customer market.
A+ Grades @Affordable Prices!
We deliver all academic papers from dissertations & assignments to thesis, & case studies. 5000+ satisfied students, you could be next! Place Your Order Now!
Order Now
Related Service - Case Study Writing Services
Different stages in STP Model
The tool of STP in marketing is mainly based on its three stages which consist of the segmentation, targeting and positioning. These three stages of the STP model are discussed as below: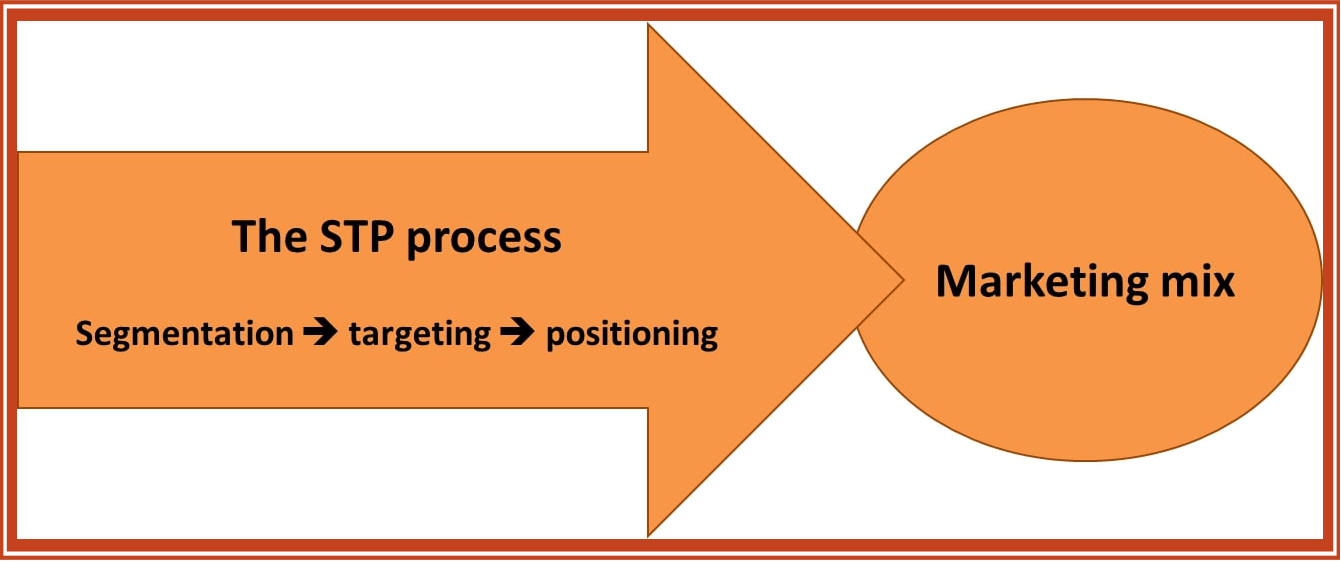 Segmentation:The process of segmentation is associated with dividing the entire market into multiple small segments that include identical needs and wants of the market share. Market segmentation is defined as the process which includes division of a mass and complex market into distinct as well as identifiable groups or segments. Every segment of the market has common features and requirements along with displaying same responses to the marketing actions.

There are different criteria of the segmentation which can be used for the purpose of dividing the market and these include geographic, demographic, behavioural and psychographic variables. These are a lot of ways in order to segment the target market and these are discussed as under:
Demographic: This kind of variable can help an organisation in segmenting its market through various personal attributes such as marital status, ethnicity, age, gender, sexuality, occupation or education.
Psychographic: This is another type of variable that can facilitate an organisation in its marketing segmentation on the basis of risk aversion, personality, lifestyle or values.
Geographic: With the help of such kind of variable, the company can segment its market on the basis of region, neighbourhood, country, state, city or location.
Behavioural: This type of variable states that market segmentation can be done by how people use the product, which benefits they are looking for or how loyal they are.
Targeting:This is the second stage of the STP model which is defined as the process of ascertaining which of the market segment uncovered should be targeted. This stage has made the concentration on an overall marketing programme. After dividing the markets into small segments, the next phase is to select the segmented market that works the best. The key objective of targeting process is to conduct research on business opportunities of each segment and select the one that aligns with the goals of the organisation. When it becomes tempting to attain growth through various segments at same time, it gets hardly possible. Therefore, an organisation must pinpoint the best segment before.
Positioning:This is the last stage within the model of STP which is all about the creation of the products as well as its marketing in order to fit a segment of the market that is created by the organisation. It is the most essential stage within the model that states how to position the products to the chosen segments.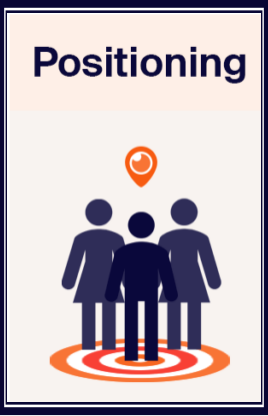 Within this stage of the STP Model, the company can introduce the competing organisation as well as brands in order to mix for the purpose of ascertaining where the company can stand against with its rivalries when looking at the selected segments. This should provide assistance to an organisation in recognising its USP in a clearer way and whether it requires to think on it again.
Example of STP Model within an Event and Travel sector of Australia:
STP model refers to the actions and methods that is used by an organisation for dividing the greatest market opportunity into more detailed segments either with a process of research or analytics. The application of different stages of this model is given as follows in context to G Adventures which is an Australian-based travel sector organisation:
Segmentation: This stage of STP model can help the marketing department of G Adventures in dividing its entire market into small segments on different basis such as age-group, location, lifestyle of people and many more.
Targeting: In context to G Adventures, target market for organisation is based on the location on which respective organisation will target its best segment of entire market.
Positioning: This stage allows marketing department of G Adventures to position its travel and tourism services to chosen market segment with the help of various promotional tools like online and offline advertising, digital marketing, social media marketing, etc.
Experts Are Listening!
Have doubts about academic writing? Clear all of them in a minute! Call the experts and get your answers immediately! Dial Now!Contact Us
Frequently Asked Questions by People
What is significance of product positioning in STP Model?
Answer: Product positioning is significant aspect for an organisation because it helps to position company's product as per the perspectives of the market share so that marketers can communicate such products to the targeted audience within marketplace.
List the advantages of using STP Model.
Answer: STP model provide many advantages to business and these are as follows:
Facilitates in recognising gaps within market
Permits an organisation to boost volume of sales through stating a specific target market
Assists marketers in spotting as well as comparing opportunities of marketing
What is importance of targeting in the STP marketing model?
Answer: Targeting is importance for many reasons which are as under:
Helps in recognising effective target market
Facilitates in capturing more customers within marketplace
Enhances customer satisfaction regarding product or service