Top Six Universities for Nursing in the UK
Nursing is one of the most noble professions in the world. Being a nurse not just means caring for patient's medicines and evaluating his/her condition, one is also expected to become a surrogate family. Today, nursing is considered as the fastest-growing field that offers great career opportunities. To become a nurse, one needs to pursue at least a bachelor's degree in nursing. In the UK, there are many colleges offering degrees, diplomas, and short-term courses in this field. If you wish to choose nursing as a career, then check out the list of top colleges for the same:
1. King's College London
The Florence Nightingale Faculty of Nursing and Midwifery is the world's first college of nursing which was established on 9 July 1860. It ranks first in the UK and third in the world. Its building was built from the fund collected in the name of Florence Nightingale during 1855. The college has four departments, namely Child and Family Health, Adult Nursing, Midwifery, and Mental Health Nursing.
2. University of Manchester
The Faculty of Biology, Medicine, and Health at the University of Manchester was established in August 2016. It offers world-class learning facilities to its students. Unlike the traditional nursing courses, it utilizes innovative teaching methods that focus on practical studies.
According to the latest Research Excellence Framework, the college was rated first in the UK for nursing as it offers outstanding support for academic studies and placements.
3. University of Southampton
Ranked third in the UK, the three-year BN at the University of Southampton teaches nursing techniques for a variety of health needs including long-terms conditions, acute care, and life-limiting illness. The most lucrative feature of this degree program is that students will experience an even share of theory and practice. Scholars get the opportunity to work as an intern in many hospitals and community health centres.
4. University of Edinburgh
Nursing Studies, an academic unit within the School of Health in Social Science at the University of Edinburgh was established in the year 1965. Over the past 53 years, it has prepared many successful healthcare practitioners. The college offers both bachelor's and master's programs. It has subsequently ranked as the fourth best college in the UK. Moreover, last year it also won the Guardian of Excellence Award by scoring 100% in the excellent rating.
5. Ulster University
The School of Nursing, Ulster University has a 30 years history of excellence. But the most remarkable thing about this nursing institute is that majority of its courses are based on the historic Magee campus in Derry~Londonderry. Another distinctive factor is that undergoing a placement is a requirement in most courses, which gives the chance to learn the practical aspects of nursing.
6. University of Central Lancashire
The School of Nursing, University of Central Lancashire offers B.Sc. And M.Sc programs. It is the largest healthcare education institute in the North Western region and ranks sixth in the UK. It places students in private and public hospitals and voluntary sector organizations for internship programs.
This was the list of six best colleges for nursing in the UK. To get admission in any one of them, you need to clear their entrance exams. And, once you start your studies, be in touch with us as loads of assignments might hamper the practical sessions. We are one of the best nursing assignment help providers in UK and has so far helped many students with high-quality projects, homework, coursework, and dissertations on time.
Lowest price
USD 7.13
Get A+ Within Your Budget!
24/7 Customer Support
100% Customer Satisfaction
No Privacy Infringement
Quick Services
Subject Experts
Innovative Documents
FREE Tools
To Make Your Work Original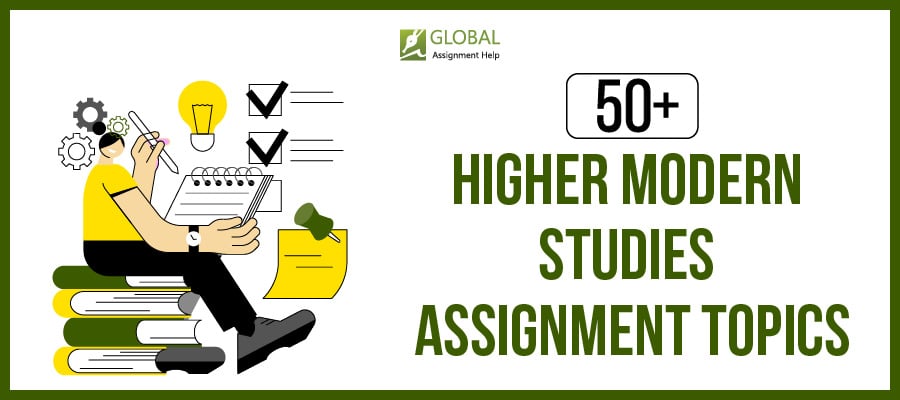 50+ Higher Modern Studies Assignment Topics to Ace Your Paper!
26-09-2023
127
13 minutes