Morning Habits You Should Know for a Happier Life
Morning is an essential time to look after your mental and physical health so that your brain and body are active for the entire day ahead. It leaves you feeling energetic and ready to take on the world. Write down the things that you are grateful for every morning and try to experiment with your routine to find out what makes you happy and healthy. The experts providing assignment help to the students have listed down a few happy morning habits that could change your life for better.
Wake up with a grateful heart and mind
Try to be thankful for being alive and for the gift of life. Be relieved for peace, and that you have another beautiful day to cherish. Express gratitude to God that you are alive as not everybody across the world woke up with such blessed life that is generally taken for granted. Happy people wake up with a pleased mindset, each and every day.
Make your daily plans
Happy people set their daily objectives which help them to wake up with the feeling of positivity as they are ready to work in the direction of their goals. If your morning routine hasn't been working out, then make a plan of action to change the way you wake up and start your day.
Do some exercise
Morning exercise is the best way to fill your brain and body with energy for a good day ahead. It is an excellent way to prevent stress and anxiety, and lower blood pressure. According to researchers, exercise helps in improving your sleeping habits, and getting enough sleep is important to have a healthy start in the morning.
Have breakfast
Breakfast is an essential meal of the day. Eating a healthy breakfast on a daily basis helps people to maintain weight, give strength, and focus better on difficult tasks. Ensure that you are eating a breakfast that includes whole grains, low-fat dairy products, lean protein, and a lot of fresh fruits and vegetables.
Drink enough water
Proper hydration is significant for a human body to function properly. Drinking water helps with metabolism, digestion, health, and kidney function. Drink a glass of water as part of your morning habit.
These are a few patterns you should know for a happier life and you can add them in your morning routine. We hope that you have found this blog interesting to read.
We, at Global Assignment Help, offer the best guidance and tips to the students through our blogs to help them lead a healthy life and enhance their academic career.
We have a team of certified and experienced writers, proofreaders and editors who offer the best assignment help services at the most affordable prices. Our experts can assist you at every stage of the assignment writing work. So no matter which type of academic document you're struggling with, we are here to help you. Contact our 24*7 customer support staff right away.
Lowest price
USD 7.13
Get A+ Within Your Budget!
24/7 Customer Support
100% Customer Satisfaction
No Privacy Infringement
Quick Services
Subject Experts
Innovative Documents
FREE Tools
To Make Your Work Original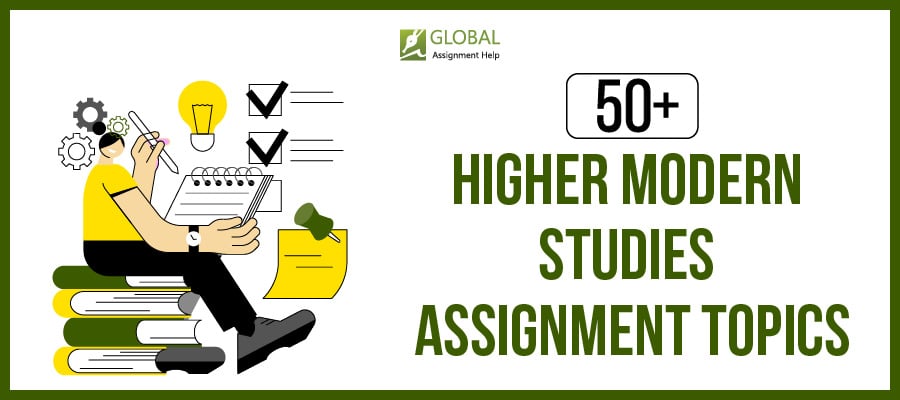 50+ Higher Modern Studies Assignment Topics to Ace Your Paper!
26-09-2023
143
13 minutes