How Can You Kill Boredom on Weekends?
The last two days of the week often termed as 'weekends' are the favourite days for every student. After tirelessly working for the entire week,your body and mind need peace and relaxation. The experts providing top quality assignment help have reported that many creative and productive things can be done during these days, but the scholars are not able to make the most of it because they spend most of their time sleeping, and thus wake up with insufficient time to perform any task.
Why taking a break on the weekend is necessary?
The human body is not a machine; it needs proper activity and rest to maintain good health. So, if you like sleeping on weekends, it's alright! It helps your brain to relieve itself from all the stress related to academia. It is essential because if you follow a strict schedule, then doing something apart from the activities associated with your daily life will make you feel charged up, and you'll be ready to give your 100% effort in the upcoming week.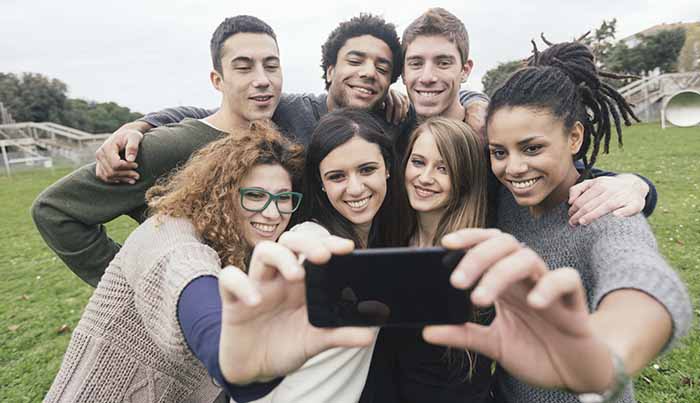 What are the things that you can do on the weekend so that you do not feel bored and your body gets adequate rest as well? Take a read through the points given below to get enlightened.
Reading
This is the best way to relax your mind. Although this is suggested as a daily exercise to improve your vocabulary, you can do this only on the weekends to relieve your mind from stress. Reading fiction can help you refresh your mind in undefined ways.
Playing an instrument
If you are indulged in playing musical instruments, the stress will automatically be suppressed. And in addition to this, you will get to learn some music lessons as well; you can showcase this talent of yours in the cultural events of your college or university.
Writing
Another best thing to get involved in, is 'writing'. As the saying goes, "practice makes a man perfect", thus by working on your writing skills you will eventually get better in expressing your views clearly in a limited number of words. And, this proves to be quite helpful in drafting your academic documents.
Going for a small get together
Unless you are lonely in the town, this is the best way to rejuvenate your mind. Being silly and talking your heart out in front of your closest friends will make you feel relaxed. In case you live in a far distant city from your buddies, you can go for a solo trip on foot exploring your town, taking random photographs, eating from the street vendors, etc. At the end of the day, you'll be left tired, but a sense of satisfaction will fill your heart.
Traveling
Another best thing to make your weekend count is travel! Going on a small vacation will make you explore new areas all by yourself. your trip will be the best if you are travelling alone or with a few close friends. Planning for a weekend getaway with your family is also a great idea!
This is not an exhaustive list of activities that you may carry out on the weekend. Doing any of the these on the weekends will leave you relaxed and happy which eventually has a positive effect on your brain.
If you are burdened with the academic documents and cannot think of anything else, then contact our experts right away. We, at Global Assignment Help, have skilled professionals associated with us who are serving the students enrolled in the universities of the UK, US, Australia, Canada, Malaysia, New Zealand, etc.
We also offer some of the impeccable guarantees along with the world-class writing services. Place your order right away and take the benefit of the seasonal discounts available.
Lowest price
USD 7.13
Get A+ Within Your Budget!
24/7 Customer Support
100% Customer Satisfaction
No Privacy Infringement
Quick Services
Subject Experts
Innovative Documents
FREE Tools
To Make Your Work Original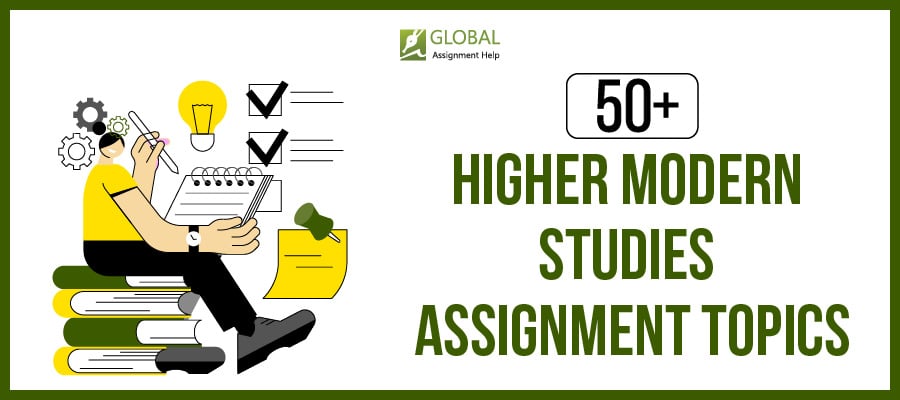 50+ Higher Modern Studies Assignment Topics to Ace Your Paper!
26-09-2023
113
13 minutes