Some Interesting Facts About the Internet
Internet has grown to become an essential part of everybody's lifestyle and it is difficult to imagine life without it. From searching to communicating, we use it for everything and have become vastly dependent on it. There is always an argument amongst people, whether we have become addicted to the net or it has made our lives easier. Well, that's a topic for another day, but the interesting thing to note is that even after exposing themselves to the Internet for hours and hours daily, there are a few astonishing facts that people don't know about the world of digital connectivity. In this blog, our writers have listed some of such facts about the Internet that will completely amaze you.
Have a look!
Half of the world is online
Out of 7.2 billion people on earth, 3.4 billion are always online. That means approximately half of the global population is using the internet even as you read.
E-mails are no where close to an end
With thousands of other platforms to share texts and other information, you would think that a conventional method such as e-mail would have become obsolete. But, surprise surprise! Every day an average of 260 billion e-mails are exchanged on the Internet.
The app abundance
Across numerous operating systems, there are approximately 2 million applications that keep people online. The figure would become 2.5 million if you add the ones that are operational at offline mode.
Say goodbye to T.V.
Internet may be a good news for users but for service providers like the cable companies it has turned out to be a nightmare. You would be surprised to know that there has been a steepest decline of 65% in the annual television viewership. This means, more than half of people are now switching to the Internet for entertainment.
Internet and WWW
For most of the people World Wide Web, is the synonym of Internet but the actually both of them are completely different. In simple words, 'WWW' is a bridge that connects computer networks and the pool of these networks is called the Internet.
'Browsing' and 'Surfing' are different
You might think that surfing on the net means browsing the web but, both of them are miles apart. Surfing exclusively refers to the task of searching through engines whereas Browsing is hovering from one website to the other. A clinical term coined by a librarian from New York.
Humans aren't the only one to use Internet
There is a tremendous amount of Internet traffic and it is increasing by the day but you would be surprised to know that humans aren't the only one who access it. Almost 40 % of the entire traffic consists of robots and malware.
It's a disease
Almost 20% of the entire Internet users have become addicted to it. There are several countries who have declared Internet addiction as a major health threat.
Hope you enjoyed reading this interesting blog.
Are you a scholar who is burdened with assignment writing tasks? If yes, then you can breathe easy now as Global Assignment Help is here. We have a highly qualified team of writers and proofreaders that has provided assignment help to thousands of students across almost all the countries. You would be glad to know that we have a student-friendly pricing structure and a timely delivery policy. So what are you waiting for? Pick up the phone and call us now!
Lowest price
USD 7.13
Get A+ Within Your Budget!
24/7 Customer Support
100% Customer Satisfaction
No Privacy Infringement
Quick Services
Subject Experts
Innovative Documents
FREE Tools
To Make Your Work Original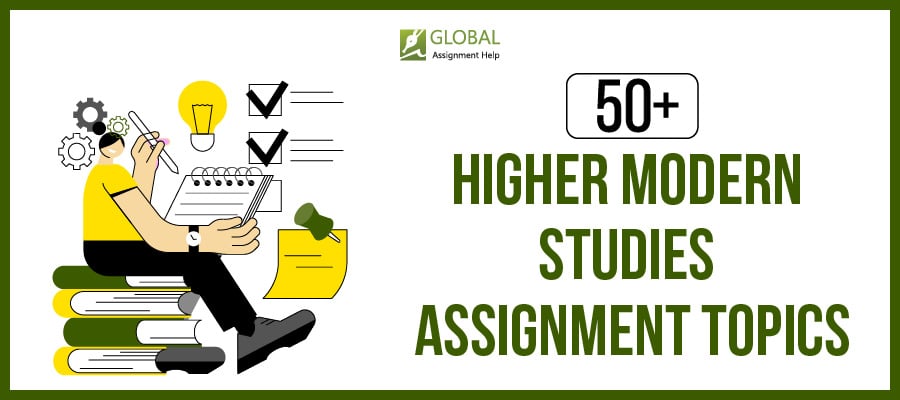 50+ Higher Modern Studies Assignment Topics to Ace Your Paper!
26-09-2023
127
13 minutes