Learn About the Major Language Techniques to Upgrade Your Writing Skills
Table Of Contents
We often come across beautifully written stories, poems, essays, and novels that capture our minds. This is when we realize the power of good language. You too must have wondered: how did the author construct such beautiful sentences? Grammar and perfect spellings make sure you deliver the language effectively but to capture the reader's attention and leave an everlasting impact on them, you need the help of language techniques. We don't usually realize that they are being used to improve the language and incite emotions, but you can find them easily in any literary fiction if you look carefully. They are of massive help in any form of creative writing and are a crucial element used by all writers. Let us start by understanding what language techniques are.
What Are the Language Techniques?
Language techniques are the devices used by writers in their writing to emphasize or heighten the meaning of the subject they are writing about. Instead of writing plainly or stating facts, the writers use these techniques to spruce up their writing to make it more interesting. They use it to convey their ideas more clearly and vividly. They help make the reader think in a certain way, trying to influence, inspire or incite specific emotions.
Although it looks like it is a mysterious force helping them write, there are various types of techniques applied in such intriguing writing. Let us understand some of the major language techniques.
What Are the Different Types of English Language Techniques?
There are endless lists of English language techniques that exist. Here are some major ones that anyone in creative writing can easily use:
Alliteration
Alliteration is the repetition of sounds and/or letters at the start of the words. These words are placed one after the other. This device is usually used in poems. Most of the time, it is used to create rhyme and does not convey any deep meaning. The famous tongue twister - "She sells seashells by the seashore" is a good example where letter "˜S' is being repeated.
Ambiguity
The phrase "art is open to interpretation" explains the concept of ambiguity well. It refers to statements or aspects of a text that leaves things unclear for the reader. It is used to create intrigue in the reader. Ambiguity can be semantic, narrative, syntactic, or conceptual. For example, statements can have multiple meanings due to the choice of words or punctuation.
Anomaly
Anomaly simply means something that deviates from the normal. It can be a person or thing showcasing an irregularity, peculiarity, or oddity. Anything that is different from what is commonly seen or expected by the readers surprises them.
Caricature
The caricature is a technique that depicts or shows a person or thing to an exaggerated extent to create a comic or grotesque effect. Here a person and their characteristics are imitated to mock or amplify them. The result is a cartoonish depiction of a character or their characteristics.
Cliche
Cliche refers to any expressions or sayings that are overused, which has made them unoriginal or boring. This technique helps establish a characteristic of being unoriginal or dull and helps the reader associate immediately due to the familiarity of the expression. Usually, writers avoid cliches unless they are deliberately using them to present a point.
Contrast
Contrast is a technique in which strikingly opposite things or characters are placed next to each other to accentuate their individual characteristics. Rather than directly exaggerating or pointing out their traits, the intensity of their differences is used to demonstrate them.
Dialect
Dialect means a specific form of English that a particular group speaks. When the author uses a specific dialect for a character, it provides the reader with some kind of information about them, like the geographical part they come from or the community or socioeconomic class they belong to.
Euphemism
Euphemism is the usage of mild or subtle words or expressions in place of blunt or harsh ones to describe an embarrassing or unpleasant situation. Usually, these are employed to avoid using harsh or offensive expressions or to amuse the reader.
Imagery
Imagery is a technique that evokes one or more of the five senses of the reader. It sets up a scene in the minds of the readers by leaving sensory impressions. For example, the writer can give details of the placement of different objects in a scene, the texture of an object, the pitch of a sound, etc., to paint a picture for the reader.
Exclamation
Exclamations are one of the more familiar kinds of language techniques used to create high emotions. They usually alarm, alert or show the intensity of emotion.
Hyperbole
Hyperbole is simply an exaggeration that is not meant to be taken literally. It is used to emphasize the intensity of emotion, usually using humor. For example, the common hyperbole we use in our daily lives is the phrase- "I told you a million times."
Irony
Irony, a technique that shows you two opposite sides. One is the way things are expected to be, and the other is what it is in reality. It tries to create a humorous or empathetic effect on the reader. When someone says something was ironic, it means it was the opposite of what it was expected to be.
Modality
Modality refers to the way things exist or are expressed or experienced. It is employed to discuss the possible scenarios to showcase certainty. For example, "It will rain today" is a statement of high modality, while "It might be sunny tomorrow" is a statement of low modality.
Paradox
Paradox, also called antinomy, is a self-contradictory or illogical statement that might turn out to be true or contain logic when investigated. It is used to trick the minds of the readers into amusing them.
Pun
Puns are generally used to create humor. They are employed by exploiting the different meanings of words that sound alike. For example, the words son and sun sound alike and can be exploited- like a father referring to his son as the 'sun of my life.'
What Are Examples of Language Techniques?
After you have become familiar with the concepts of different types of language techniques, you need to understand how they are used in writing. Here are a few examples of literary techniques used in writing:
George H.W. Bush said, "I have opinions of my own, strong opinions, but I don't always agree with them." This is a classic example of irony, as opinions are supposed to be agreed upon by someone holding them.
"I have been to the dentist many times, so I know the drill" is a good example of pun as drill here implies both the machinery used by a dentist as well as routine.
"Pizza is my favorite!" "I'm so glad you came!" "Move along!" are examples of exclamation.
"He runs faster than the wind" is an example of hyperbole.
The beautiful cottage stood upon the hill amidst the rattling trees is an example of imagery, where the writer is trying to create a vivid image.
"We's safe, Huck, we's safe! Jump up and crack yo' heels. Dat's de good ole Cairo at las', I just knows it." (Mark Twain, Huckleberry Finn)The excerpt from the book shows how Dialect is used to contrast between characters.
Robert Frost's poem titled "˜Mending Wall'is an example of ambiguity. Is someone mending the wall, or is the wall mending something?
The phrase 'between jobs' is used to imply that one is unemployed, and the word 'split' is used to say someone got divorced. These are examples of Euphemism, where subtle words are used to imply something unpleasant.
"Damsel in distress" or "happily ever after" are examples of a cliche,as they are phrases that are used too
'Deep down, you're shallow' is a good example of a paradox.
How Language Techniques Improve Your Writing?
Language techniques are found in all kinds of novels and poetry. As mentioned earlier, they are used by writers to alleviate their writing. This is how they aid in making the writing better:
It makes the write-up more creative and, therefore, interesting to the reader. Rather than stating plain facts, language techniques allow the writers to present thoughts creatively to the reader.
It helps the writer create an impact on the reader. They help show the mental states, emotions of the character and describe even inanimate objects and plots in a creative and unique way that stays with the reader for a long.
Poets and writers use many language techniques like alliteration and pun to create rhythm and flow in their writing. Especially in poetry, it helps to develop rhyme which makes it amusing to the readers.
Creates Mystery and Intrigue
Many techniques like an anomaly, ambiguity, and paradox create mystery and intrigue in the reader's minds. This ensures that the writing holds their attention. It makes them want to read ahead to look for answers and even interpret the meaning on their own.
These techniques are very helpful to the writer in conveying their ideas more clearly and creatively. It helps to draw a clearer picture in the mind of the reader. Taking the example of Imagery, rather than saying that there was a river near the barn which housed two horses, the writer could say the river flowed melodiously as the two horses in the nearby barn neighed. The latter created a more vivid picture in mind than the former.
Language techniques are a good tool for creating humor without having to elaborate much. Puns, irony, hyperbole, euphemism, caricature, and paradox are all great at creating subtle effortless humor in any kind of writing.
Looking for Well-Written English Papers? We Can Help!
Learning about language techniques is interesting. There are many more language techniques in the English language, which can make your papers even more interesting. Are you looking for assignment help Cardiff for an English paper that you'd like to ace? Knowing about these techniques doesn't necessarily mean that you can use them perfectly in your writing right away. While you may be a work-in-progress writer, Global Assignment Helphas expert academic writers who are well versed with many such techniques to ensure that you get a well-written A+ worthy English paper every time you buy from us. Apart from flawless writing, you get the following when you order from us:
100% original document
Subject-oriented writers
Free plagiarism report
Free paper reports
Free & unlimited amendments
24X7 support
Guaranteed discounts
And much more! If you are looking for any kind of coursework help UK, then Global Assignment Helpis the right place for you. Order through our mobile app now to receive an additional 5% discount!
This May Be Helpful:
Terror & Awe: The Key Elements of Gothic Literature
Persuasive Techniques and Tips of Writing: A Complete Guide
TEEL Structure: Crucial Points to Structure Excellent Paragraphs
Lowest price
INR 594.27
Get A+ Within Your Budget!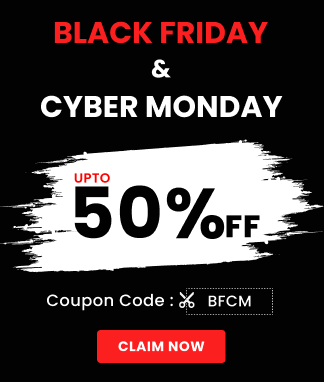 24/7 Customer Support
100% Customer Satisfaction
No Privacy Infringement
Quick Services
Subject Experts
Innovative Documents
FREE Tools
To Make Your Work Original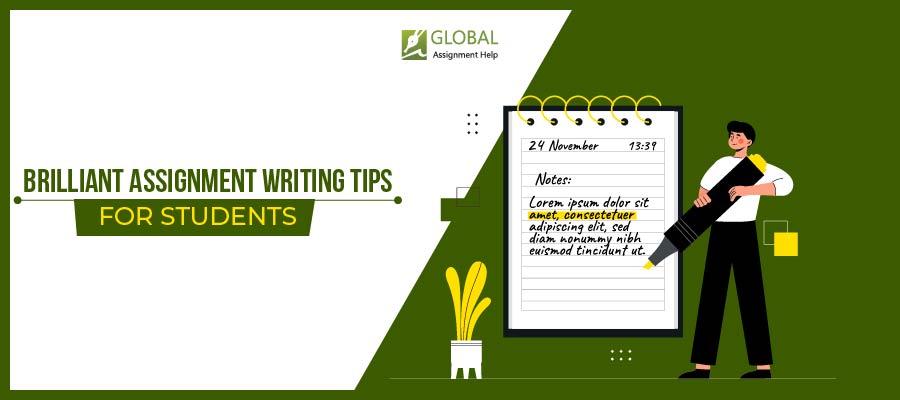 8 Assignment Writing Tips to Aim Great Scores
09-11-2023
289
18 minutes