Emotive Language and Persuasive Writing | Uses and Its Impact
Emotive Language is known as arousing emotion of hatred or a strong sense of approval, expressed by an individual or group of people either by writing or speaking.
Students enrolled in Humanities or Psychology courses, are often given assignments on emotive language, but they struggle with framing themes around it and the rigorous research that comes along. Therefore, we provide persuasive essay writing help so that you can learn how to use emotive language in your writing.
Usually when you see freedom fighters or political arguments, regardless of your approval of their agendas, whether they are enemies or not, some strong feelings are aroused, and that is an example of emotive language.
Usage of Emotive Language in Persuasive Writing
Emotive language is used to bring out the dramatic effect. It also enhances the sentence and adds a dramatic value to it. As we all know that to portray our opinions, we are bound to use language and to convey our feelings, we have to take the help of emoticons instead of words. The emotive language uses the words that tell our emotions and is able to generate an emotional reaction into readers. Whereas, persuasive writing is any piece of writing using the language that can make others see your point of view as the only right option and theirs as unreasonable using words like obviously, without a doubt, certainly, definitely, etc.
The various uses of emotive language in persuasive writing are:
Advertisements and promotions use emotive language to convince and persuade the readers to show their interest in their products and services.
Whenever a keynote speaker talks about a certain issue, their primary motive is to aware the readers, plant some ideas into their minds, and change their way of thinking.
The art, drama, and theatre people make specific films because their agendas are to incline the readers towards particular issues.
Public declarations are made using emotive language to persuade the mass towards a change. That is the reason that new policies or changes are announced in a big crowd so that the audience can realize the importance of the change.
The authors feel the need to use emotive language in their books for the readers to understand the emotions of the characters of the play. Readers can feel connected and sometimes feel related to the character which shows how this language is used to persuade the audience.
Now you have the knowledge of persuasive writing and the usage of emotive language in it. Let us now see what are the various types of emotions that we can use to communicate our feelings.
Different Kinds of Emotions & Advantages of Using Emotive Language
You must have seen and used emoticon symbols while chit-chatting on a mobile phone with a friend. Well, those are the symbols that we use to express certain emotions. What are these emotions? Let us find out.
Emotions like anger, happiness, love, embarrassment, frustration, jealousy, confidence, sympathy, pride, sorrow, contempt, curiosity, comfort, envy, etc. are used when you feel like you are lost for words to express your thoughts. Although the good writers or authors know the right way to convey the emotions or sentiments of the characters in the novel,they are able to do this because they use emotive language to describe the thought process and feelings. Being said, let us see some advantages of the emotive language used in the writing style.
These are used to engage the reader in the story.
It also helps to arouse the feelings of the audience.
Because emotive language is used in writing, the reader is able to connect with the character.
Emotive language helps the writer as it acts as a persuasive tool.
For the writer, it is easy to convey the information of the character in detail.
When the writer conveys the information, it helps the reader to have an understanding of the cultural background of the characters.
Using different types of emotions to convey the feelings, the writer is also able to respond in a better way.
Day-to-day Examples of Emotive Language
We have discussed emotive language and the different types of emotions enough. Let us now see how emotive language is used in everyday lives.
Few emotive language examples are:
The innocent person was charged with a criminal sentence and hanged to death.
Here, words like innocent, charged, and death are the uses of emotive language.
Standing in the dark night, strong winds and on the strange road, he got cold feet.
In this sentence, the words strange, strong, and the phrases dark night and cold feet are examples of emotive language.
After discussing how to use emotive language in your writing, you must have gotten the idea of how important this language is in our lives. It helps us to convey our thoughts and feelings to another person. This is why most of the colleges and universities emphasize emotive language assignment and the uses it. But since the students fail to understand its entire concept, they search for online emotive language assignment help and expect authentic assignments with confidentiality. Therefore, Global Assignment Help focuses on providing its services considering the fact that students require these assignments as the basis of their semester evaluation, which is why whenever a student raises the question can I pay someone to do my assignment? the world suggests their website. There are many other services provided by these websites in favor of the students. Let us find out what they are.
Are You Having Any Trouble Compiling Your Emotive Language Assignment? Sit Tight and Refer to Us
Global Assignment Help has a special team of writers who help the students to understand the use of emotive language in order to persuade others. They are language experts and that is the reason students turn in to them for assignment help. This website also provides student assignment writing services at affordable prices.
If you are also struggling with the same emotive language essay given by your professors, refer to our professional writers or you can also use our free persuasive essay generator tool and get your assignment in a constructed manner.
Constant Support System-The team of writers of Global Assignment Help is always available for their customers as they understand that student may require their help at any hour of the day. Therefore, if you want to buy your academic papers from us and you feel like you are unable to proceed ahead of this step, you may contact us through chat or mail process.
Zero Plagiarism-Be assured that if you get your assignments from our site, you will get 100 % original content as our experts believe in writing from scratch so that the student's assignment can match authenticity and quality.
Unlimited Editions-If at any point, you feel that your assignment paper should be rechecked in order to enhance the readability, we are here to provide you complete satisfaction. You do not have to worry about the charges, as this service is included in the base price of your order.
Like the above services, there are many more freebies that Global Assignment Help provides their customers to pay the gratitude of their trust. Students also require the PowerPoint presentation which helps them to cover their practical examination where they are assigned to present the slides with theoretical paper. There are many fresh offers and discounts that are running on the website for essay writing services like if you place your order now, you will be getting a 5% instant discount on your paper. Moreover, you will get discounts on the order of assignments and other academic papers up to 50%.
Related blogs:
Mistakes to Avoid While Writing Comparative Essay
Lowest price
INR 594.27
Get A+ Within Your Budget!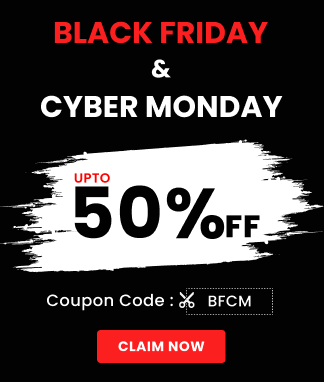 24/7 Customer Support
100% Customer Satisfaction
No Privacy Infringement
Quick Services
Subject Experts
Innovative Documents
FREE Tools
To Make Your Work Original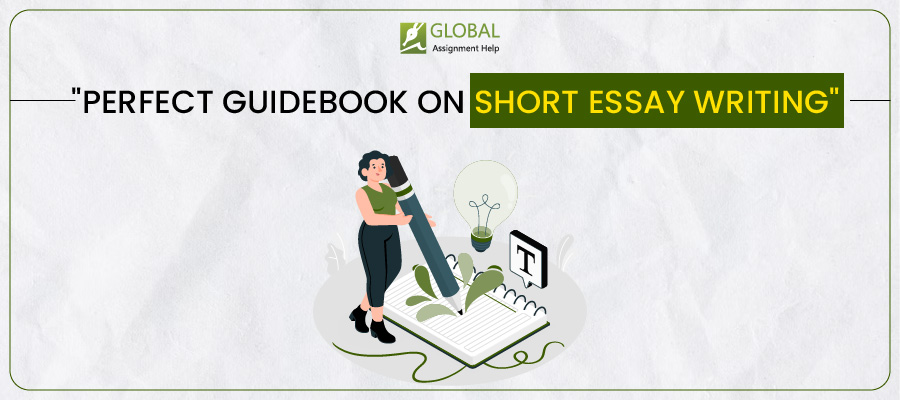 The Ultimate Guide to Writing Outstanding Short Essays
25-10-2023
365
18 minutes