Figurative Language Definition & Examples by Professional Writers
Table Of Contents
"A Warrior has a heart of stone"
Do you think can anyone have a heart of stone? Your answer would be "No." Then how do people say the above sentence?
It's a way to beautify and make the sentence more attractive. When you compare anyone and his skills with figures like stone, mountain, animal, and other things in nature, it makes the sentence interesting. If you know the figurative language, you can write and speak such types of sentences.
Many students who don't know about this type of language often, get poor marks on their papers. It is because they fail to write impressive sentences. If you want to know about this language, you should read it below because you are given an assignment in which you have to use figurative language to explain information.
Scroll down to know!
A+ Grades @Affordable Prices!
We deliver all academic papers from dissertations & assignments to thesis, & case studies. 5000+ satisfied students, you could be next! Place Your Order Now!
Order Now
What Is Figurative Language? Explained!
This language refers to the use of words that you accept to make your writing attractive.
Figurative language is also called colorful writing because the use of this language makes sentences interesting. You can say through this language, you can compare incomparable things.
Like stone and human are two different things. One might think how they can be used together and compared; but with the help of figurative language, it is possible.
You must have noticed many novels and books by intellectual and famous writers include such type of writing. They compare one thing to another and enhance the value of the sentences in their writings.
The readers also like such types of sentences and become curious to read more. When you think logically, you will find the figurative language surprising because not possible things are used in it. For example 'his thought is deeper than a sea.' How is it possible, and how to measure the thoughts so that you can compare it with the depth of the sea?
But by reading the sentence, you can understand that his thoughts are significant and detailed.
If you also want to use figurative language in your academic paper, you must know examples of figurative language. Let's know them in the next section for better understanding.
You may also like to read: 30+ Funny Persuasive Speech Topics to Enhance Your Sense of Humour!
Types & Examples of Figurative Language
Metaphor: Metaphor is a form of similewhich is used to connect different things,but a little different from it. Unlike simile, it doesn't use connecting words.

Example- Her house was an icebox, I needed to cover myself with two clothes.
Simile: Like or as is used in a sentence to connect two different things in simile.

Example- He sleeps like a Dog thus, no one can ever enter his house.
Personification: When you address an animal with the qualities that only humancan have, it is called personification. The writer can describe his ideas of non-human things to life.

Example: I was watching the Moon playing hide and seek with the clouds.
Hyperbole: It is an exaggeration of objects and human qualities.

Example: He was behaving abnormally due to hunger like he would eat all the food in the hotel.
Symbolism: It is called a literary device because it is widely used in literature. Symbolism relates to an object and emotions.

Example: A wedding ring is a symbol of commitment and matrimony.
Allusion: In thislanguage, the author relates with the place, event, literary work with the subject matter. The reader has to understand this type of literary device on its own.

Example: The boy's love for dresses was Achilles heels.
Idiom:It is widely used by many people and considered a non-literary device.

Example: Her statement was an insult to injury.
Pun: When you use Pun, you can change the meaning of the words and play with them. The words have the same sound and create humor.

Example: Reading while sun-bathing makes you read well.
Onomatopoeia: In this type of figurative language, words make the same sound as the object. Like, tick-tock of a clock, ding dong of a door.

Example: She slammed the door bang on my nose.
Alliteration: The repeated sound of the words comes under this type of language.

Example: The plate of food was perfect for the party and the people.
Now you know what is figurative language, types, and examples, so move to the next section where you will get to know why this type of language is vital for students.
Students also like to read: Enjoy Your Halloween 2021 Party to the Fullest with Instant Discount Upto 30%!
Importance of Figurative Language for Students
In literature subject, you have to create stories, poems, and phrases, so the use of figurative language becomes very important.
In the poems, this type of language is widely used, because the personification of things matters. Often, you see rhyming in the sentences occurs due to figurative language. The audience can be influenced easily, with the help of this type of language.
You have to write assignments in literature in which you have to write attractive sentences. If you fail to persuade the audience with impressive sentences, you can lose excellent marks. You should try to compare two different things and then write on your own. It will increase your knowledge of the figurative language.
In case, due to any reason, you still can't write the assignment, you can seek assignment assistance. This type of help will prove beneficial because you can hire a professional writer and get a paper of your choice. If you want to know who offers such type of service, keep reading this blog till the end.
You may also like to read: How to Use Essay Typer to Write Lengthy Essays? Introduction & How it Works?
Experts Are Listening!
Have doubts about academic writing? Clear all of them in a minute! Call the experts and get your answers immediately! Dial Now!Contact Us
Where to Get the Best Assignment Writing Help?
If you lack time and writing skills, don't worry; Global Assignment Help will reduce your tension. We have a team of professional writers, who knows very well what type of paper is needed by the professors. For the past 10 years, we have served more than 5 lakhs students all over the world. Most of them got the highest marks in their academic papers. We also offer programming assignment help, so if you need to seek assistance in this paper, you can move to us.
If you want to know why you should go with our expert writer, you must read the below features:
Zero Errors: If you seek writing help from us, you will not get a single mistake in the paper we offer. It is because our experts proofread the paper thrice.
High-Quality: Quality is the main concern of most students, and experts take care of it properly. They offer the best quality papers to the students.
100% Original: If you are worried because of plagiarism, come to us, we will provide you with a 100% original paper. Our expert writers check plagiarism meticulously.
Offers & Discounts: You will not have to worry about the prices because we provide offers and discounts. You can easily get an assignment at the lowest price.
Timely Delivery: Deadline has been a reason of concern for most students. But you will not have to worry about it because we offer timely delivery.
If you need to add spices to your writing, figurative language is a solution. Understand what is this language properly, its types, and its examples to use it effectively. You can easily persuade the reader, and make him fall in love with your writing by using figurative language.
You can also secure the highest marks in the class with the help of this language. And if you need any assistance, feel free to contact Global Assignment Help because we are the top service provider.
Lowest price
USD 7.13
Get A+ Within Your Budget!
24/7 Customer Support
100% Customer Satisfaction
No Privacy Infringement
Quick Services
Subject Experts
Innovative Documents
FREE Tools
To Make Your Work Original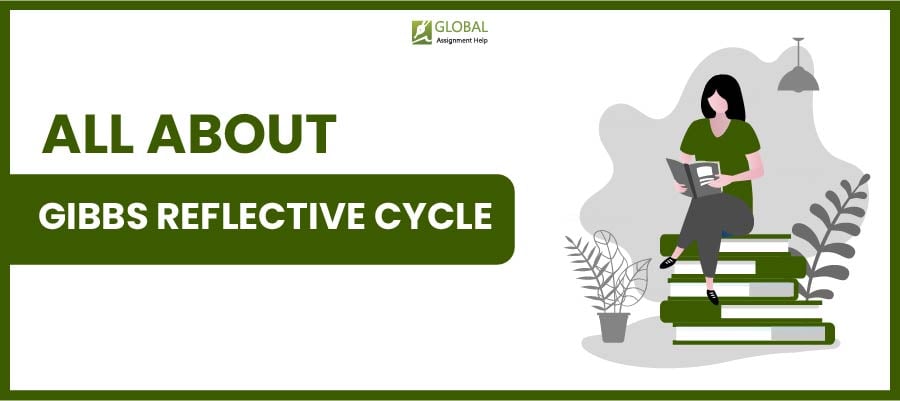 What Is Gibbs Reflective Cycle in Nursing? An Expert Overview
21-08-2023
1733
13 minutes