How to Cite Assignment in Harvard Referencing Style?
Citation of sources is one of the most elementary requirements of academic writing to make every paper authentic. Being a student you too might be aware of this. However, you might not be aware that there are different types of referencing styles and each of them has its own importance.
Harvard referencing styles is one of them which is currently in practice in most of the universities around the world. It is primarily used in humanities and social science subject, though nowadays it is used in most of the subjects from every stream. To cite referred sources, two types of citation are included:
In-Text Citation: It is used directly while quoting or paraphrasing a source. It is mentioned at the bottom of the page and contain a fragment of full citation.
Reference List: Reference list is located at the end of the paper and includes name of all the referred sources.
What Should Be Included in Harvard Referencing Style?
Reference list is the way through which readers locate the referred sources. That is why every referred source should be written in a very appropriate manner. Each citation in the reference list should include a few key elements, such as:
Name of the Author.
Year Published.
Title.
Publisher.
Referred Pages.
These are the five key elements that must be included while citing assignment in Harvard referencing style. There is a particular format defined to do it. So, generally Harvard referencing style follows this format,
Last name, First name, Year published, Title, Publisher, and Page no.
Referencing should be done in the alphabetical order by author's name. However, if there are number of sources with the name of same author, then it should be according to the date of publication, either in ascending or in descending order.
Rules for Citing in Referencing in Harvard style:
Doing appropriate referencing is not as easy as it seems. It needs to be done in different format for different situations, such as:
1. Citation Rules for Books with Single Author:
Last name, First name, Year published,Title, Edition (Only include the edition if it is not the first edition), City published, Publisher, and Referred page(s).
If the edition is not present, assume it as the first edition, and it needs not to be mentioned while referencing.
2. Citation Rules for Books with Multiple Author:
When doing citation of the books with more than two authors, there are some rules that are compulsory to follow. Place the name of the authors in the same manner as it is written over the book.
Last name, First name, and Last name, First name, (Year published), Title, City, Publisher, Page(s).
3. Harvard Referencing Styles for the Chapters in Edited Books:
When citing a chapter in an edited book, use the given format:
Last name, First name, (Year published), Chapter title, First name, Last name, ed.,Book Title, 1st ed.* City, Publisher, Page(s).
While citing a chapter in an edited book always remember to mention the edition, even if it is the first edition.
4. Referencing Rules for Multiple Work by Same Author:
When there are multiple books written by same author, cite it according to year. However if those sources are published in the same year, place them according to the title.
5. Referencing Rules for Online Resources:
When citing journals or articles present on the website, include all the components related to it. Structure:
Last name, First name, Year published, Article Title,Journal, [online] Volume(Issue), pages, Available URL.
Also Read: Difference Between Harvard & MLA Referencing Styles
Hopefully you have got a thorough idea of the citation rules of Harvard referencing style in various conditions. Hope, next whenever your professor asks you to cite your assignment into Harvard referencing style, then you would surely do it in an appropriate manner. However, if you still think that you need some more information regarding it, then you must consult our professionals who offer assignment help in Canada. They would surely help you out.
Lowest price
USD 7.13
Get A+ Within Your Budget!
24/7 Customer Support
100% Customer Satisfaction
No Privacy Infringement
Quick Services
Subject Experts
Innovative Documents
FREE Tools
To Make Your Work Original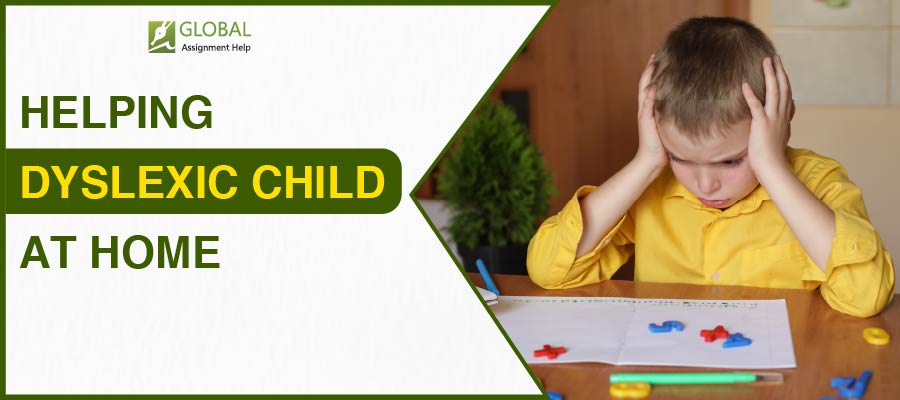 How to Help a Dyslexic Child in Writing at Home?
21-08-2023
503
16 minutes