How Should You Do Proper Referencing in an Assignment?
We all know how important role assignments play in the life of students. But, writing plagiarism-free assignments is not as much as easier as it seems. Students often fail to do it properly. And, the main reason behind it is that they lack proper skills and techniques to keep the paper authentic. Keeping this in mind, our professional writers who offer online assignment help service have discussed here the most effective way to avoid plagiarism in the content, i.e., referencing. So, let us discuss what is referencing, what's its importance, and how to do it?
What Is Referencing Style?
Referencing style is a set of rules that are used to acknowledge the thoughts, ideas, and work of someone else into your own paper. These can be books, novels, magazines, newspapers, websites, and journals. Referencing plays a very crucial role in avoiding plagiarism in academic papers.
Why Is Referencing So Important?
We have mentioned earlier that referencing is the most effective way to avoid plagiarism. Similarly, there are many other reasons why it is so important. Here, we have enlisted a few among them.
It supports what you are saying with proper evidence like previously published studies.
It demonstrates the scope as well as the depth of your research.
It enables the reader to locate and verify that your sources are reliable.
It allows you to provide different point of views on a subject matter.
It enables you to make useful comparisons from authentic sources.
It enables you to distinguish your opinion from others.
Which Referencing Style Should You Use?
When writing assignments or other academic papers and outlining research or reports, you need to highlight the author's ideas and words that you have referred. But, you might be getting confused that in
which style you should refer as there are lots of referencing styles are followed all over the world, such as Harvard, OSCOLA, APA, etc. For more details on each of them you can visit our referencing page.
There is no standard referencing style that you can use all around the world.
In some cases, there is a standard style used by a particular college or university, but even in those institutions, it is still possible that a particular lecturer may require a different style
In that condition, you should check the course profile or ask your lecturer.
Researchers, submitting a paper for publication in a journal, should check the journal's instructions for authors which will normally be available on the journal's website.
Well, there are many referencing styles that you should opt for and use in your assignment, but you need to do it properly. Here are a few tips to do it properly.
How to Do Referencing in Assignments?
The very first step that you need to take while doing referencing in assignment is to become very organized. It means when you are writing an assignment, essay, report, dissertation, or other academic papers, the most crucial key is to be organized. Keep a record of all the notes, sources, and journal articles that you have read, even the websites that you have visited while researching.  
It is the primary thing that you need to do. Once, you have done this, now you can easily do the referencing. Have a look at how you have to proceed.
Author's Name
When you start referencing, you have to mention the name of authors'. You should write the surname first followed by the first name. If there are more than three authors, then you should cite the name of the first author and then use the abbreviation "et al" which means "and all."
Date of Publication
Not only the name of the author, But also you should mention the year of publication of the journal and articles. To make it more precise, you can provide the specific date. If the date is not available, then never mention by own. For web pages write the date when the page was last updated.
You may like this blog: 7 Tips For Referencing Your Academic Document
Title of Piece
Never forget to write the name of the piece along with the name of author and year of publication. This could be the name of the book, the title of a journal or web page. Try to write the titles in italics. For books, also mention the edition.
Page Number
To do referencing precisely, you can include the page number of the book that you have referred
URL and Access Date
For web pages that you have referred, you should provide its URL along with the date on which you accessed that.
So, this is how you should do the referencing. Once you have mentioned all the things enlisted-above, then you have done everything that you need in order to reference correctly. Moreover, never forget to provide a reference list at the end of your paper.
Lowest price
USD 7.13
Get A+ Within Your Budget!
24/7 Customer Support
100% Customer Satisfaction
No Privacy Infringement
Quick Services
Subject Experts
Innovative Documents
FREE Tools
To Make Your Work Original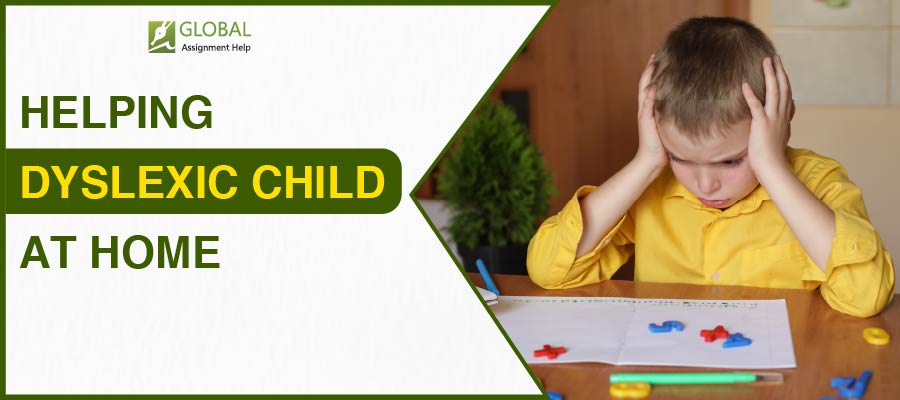 How to Help a Dyslexic Child in Writing at Home?
21-08-2023
464
16 minutes